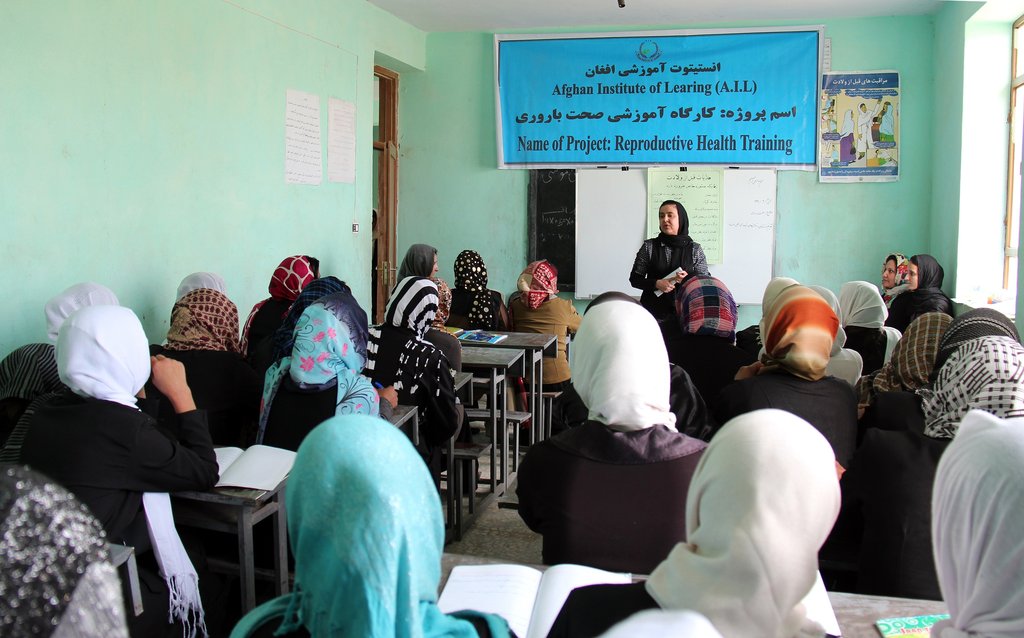 Thank you for your support of AIL's project. AIL continues to be innovative and flexible in its approach to providing healthcare and health education and remains particularly focused on maternal/child care. Since September 2012, 5088 women received reproductive health care at AIL clinics.
The Expectant Mother Workshop is now well established as part of the formats offering reproductive health education to women. These workshops are now requested by women and even from women at AIL's Learning Centers. Word has spread that the workshop is understandable and useful and makes a difference in the health of mother and child. Since September 2012 funding from this source and others has enabled AIL to provide Expectant Mother Workshops to 186 women. The results were remarkable in that 100% of the pregnant women decided to have their babies in a health facility and there were no deaths or complication. This goes against the norm in Afghan society of home births without a skilled attendant.
AIL continued with its in-depth Reproductive Health Workshops providing this to 143 women in addition to the continuing health education offered at clinics and through the Community Health Worker program. Issues of women's reproductive health are always raised by AIL's trained staff as this is central to women's wellbeing. Staff are keen to reach girls and young women to help influence the younger generation and set in place habits of self care and understanding as early as possible.
This story from one participant illustrates the point: "My name is Farzana and I am 19 years old; this is my first time pregnancy. I like to be a healthy woman in my pregnancy and for my baby. Unfortunately I didn't have information about which food is beneficial for our health. After the workshop I now understand and I learned which food is good for my health. The clinic gives us good knowledge and the best services and I want to say this is a good step for preventing the death of women."
Thank you for your interest and for supporting AIL's efforts.