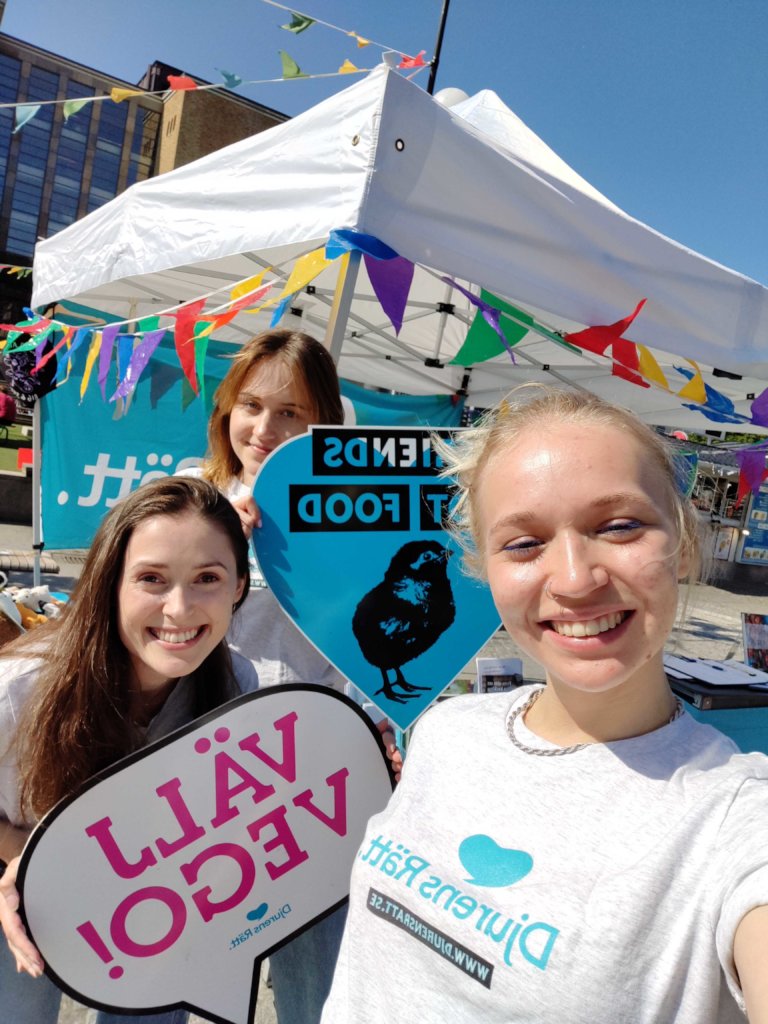 We've been waiting for this wonderful time of the year. Many go on vacation but at Djurens Rätt it is quite an intensive period. In today's post I'll explain to you how the tour is going and what we plan for the coming weeks.
Digital kickoff
Last summer we organized our first digital kickoff due to the pandemic. This time we decided to do it online again to give volunteers from all around Sweden the opportunity to participate with no need to travel.
The kickoff aims to prepare volunteers for their participation. We spent a Saturday online offering talks and workshops about the chickens situation, but also how to help and make a difference for them.
Great engagement
Every summer we welcome volunteers that join us for the first time during the tour. This year was no exception, we opened the application in April and we got a warm response. The summer tour is a good chance for new volunteers to meet other people with similar interests at the same time as they contribute to create positive change for the animals.
A majority of these volunteers keep on participating in other projects after the summer and work on other Djurens Rätt campaigns. Being a volunteer on the summer tour mainly involves helping prepare the tent or stand, talk to visitors about the campaign and recruit members. Every summer we focus on one specific campaign and this time it is about chickens, as you might remember from previous posts.
The summer ahead of us
At the beginning of June we started the tour with the first event and we've visited Stockholm, Gothenburg, Örebro, Uppsala and Lund. During the coming weeks we'll be raising awareness about chickens in Karlstad and Varberg, among other cities.
More than 1,500 people have taken part in this summer's chicken free challenge and we hope to make this number rise as much as possible. Until the end of August we'll be visiting streets, parks and squares reaching hundreds of people.
Thank you for following and supporting this project and feel free to donate to help us make this summer tour become a success!