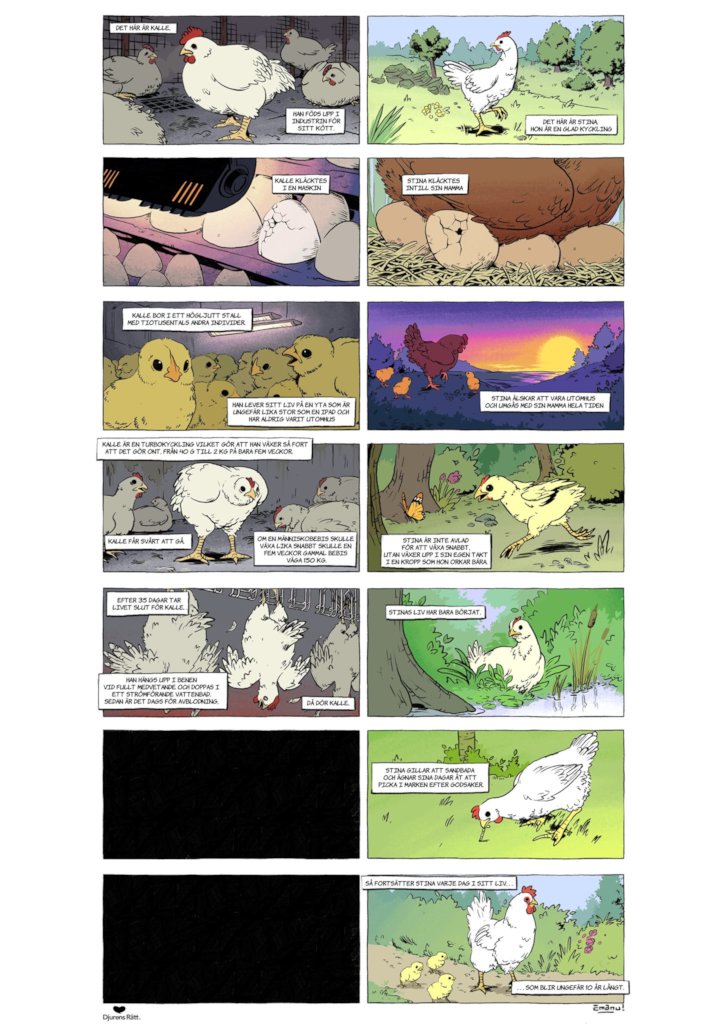 Last year, our summer campaign focused on the suffering of chickens raised for meat in Sweden and this will also be the focus of this year's summer tour.
Relaunch of our campaign for chickens
Djurens Rätt has just relaunched our campaign "99 miljoner" (99 millions) and we hope to create a great impact and change for these animals. The name of the campaign is to represent the more than 99 million chickens that are raised and killed every year in Sweden for their meat.
Chickens make up the absolute majority of animals being killed for food and they also suffer the worst conditions during their short lives. Chickens raised on factory farms are stressed and abnormally oversized.
In our campaign, we show the reality and suffering of these animals and we urge people to take a stand, including joining a 4 week challenge of not eating chicken. Participants receive delicious recipes and helpful tips on how to keep chicken off their plates. A cartoon comparing the life of a chicken in a factory farm to one living free in nature can bee seen in public transport in major cities in Sweden, as well as in newspaper ads.
Good news - historical reduction in meat consumption!
Djurens Rätt have been campaigning specifically for chickens for several years, and just the other day we received good news about the latest statistics for meat consumption - 2020 has shown a historical reduction in meat consumption in Sweden!
Last year, Swedish meat consumption decreased by 4,5 percent. A reduction in total consumption of meat that has never before been measured from one year to another. The statistics show the lowest consumption of pork since the 80s, and on par with 2014 for chicken.
This reduction affects millions of animals, as it means that at least 7,7 million fewer individuals ended up on Swedes' plates or in refrigerators in 2020 compared to 2019. Of these, over 7,6 million were chickens.
Much work remains to be done
It is of course great to see this change, but much work remains to be done. We need to keep urging people to keep chickens of their plates to continue the sharp reduction in meat consumption and to change the lives of these animals.
This summer, we will bring the campaign with us on our summer tour. Planning of this year's summer is happening right now, and we know that we will have to do things a little bit differently due to the pandemic. But we are committed to reaching as many people as possible with the message about the suffering of chickens and to make a real change.
Join us in our fight for the chickens!
We would greatly appreciate if you would make a donation for our summer tour.
Thank you!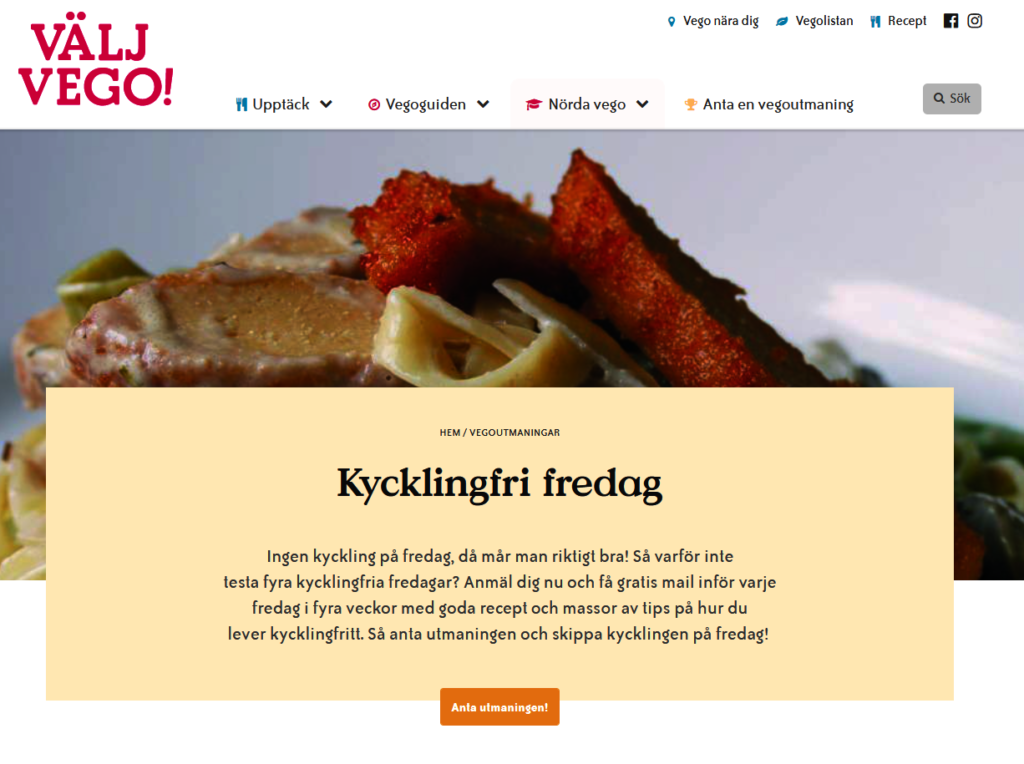 Links: