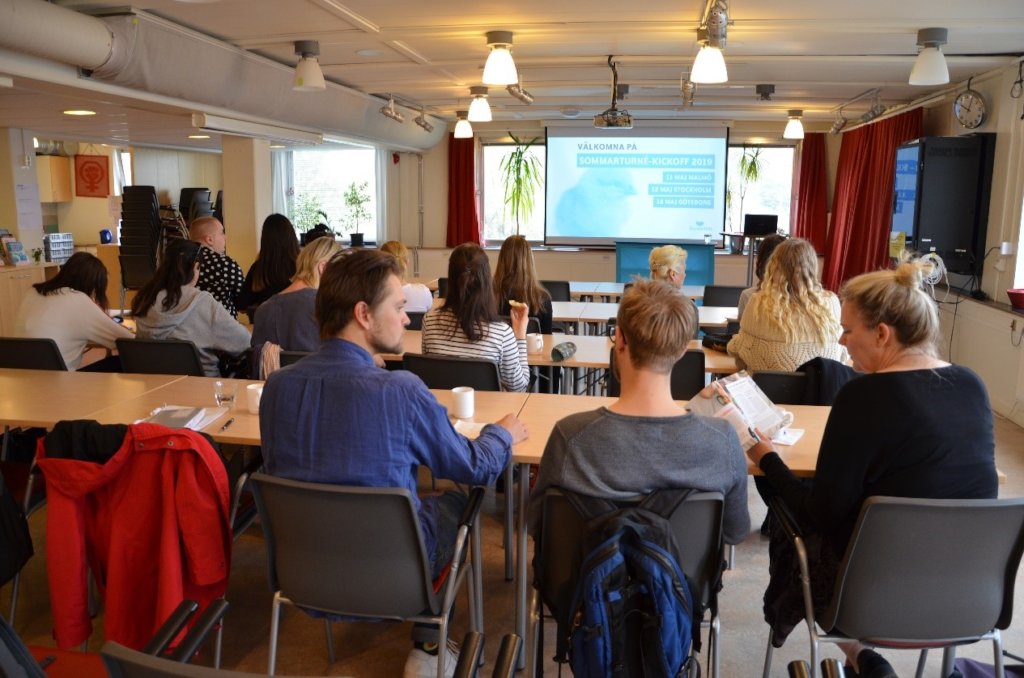 Days get longer and brighter while flowers cover fields with a hundred colors. Summer is getting closer and we are ready for it! A couple of weeks ago we opened the volunteer registration for Djurens Rätt's summer tour and over 20 people have already signed up. We except this number to grow during April since more than 100 volunteers take part of our tour every summer.
Every summer tour starts with a kickoff
In order to give the volunteers all they need to get ready for their task, we arrange a kickoff that marks the beginning of the season. This event is perfect for new volunteers that are curious about how the campaign works, but also for experienced ones that are interested on learning about effective ways to help animals. Beyond the useful talks and workshops, I personally believe that one of the funniest things of this kickoff as a participant is getting to know other volunteers with whom they are going to work together during summer.
Due to the current situation with covid-19, this year we are hosting the training online.But we are looking forward to meet both old and new volunteers either way!
Celebrating 15 summers on tour
When Djurens Rätt's summer tour began in 2006 it was hard to imagine how it would be today. Before that, summer months were quite a calm period for both workers and volunteers. Nowadays we run a big outreach campaign from May to September!
Many changes happened during these years. The first summer was kind of a test trying a new concept and it turned out being a fantastic idea: from a few tour stops at the beginning to around 80 now! With the tour, we have inspired thousands of visitors, spread information about the animals' situation and handed out countless flyers. Every summer we focus on one topic and this year we are going to raise awareness about the chicken industry in Sweden. We already worked with this subject last year and we continue with it in order to create as big impact as possible.
Let's do this!
Most of all planned tour stops for 2020 are already booked and updated material will be soon delivered to our offices. Together with our wonderful volunteers, we hope to inspire people to keep chickens off their plates and choose plant-based alternatives instead. I'll be back in some weeks to update you about how the campaign carries out this summer. Thank you for following us and feel free to donate to help us make the best of this campaign!