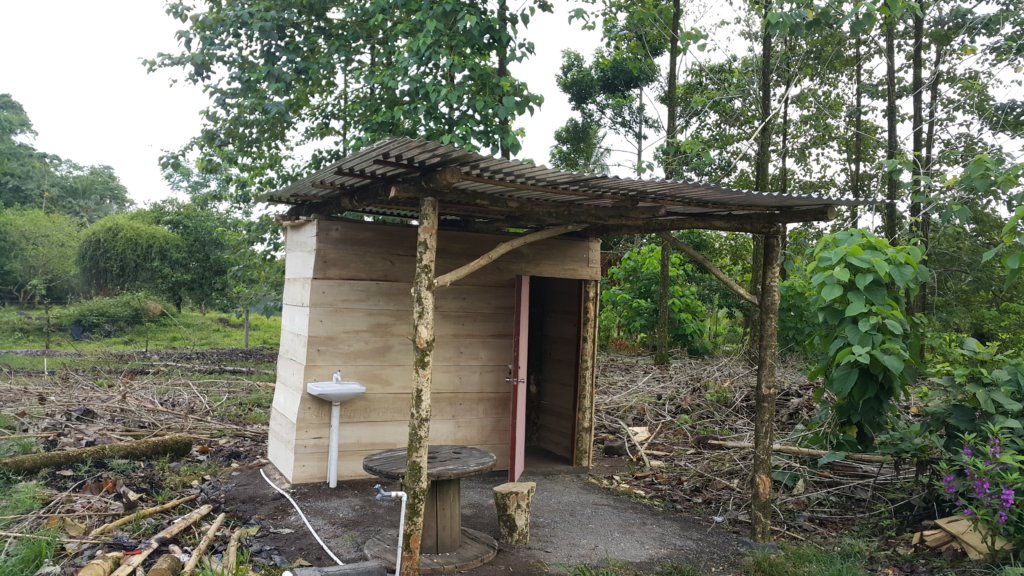 Hi everyone and thanks so much for just being there for us. We finally raised the $4206 of our goal of $3,000 to repair our nursery.
Just yesterday we reached our goal and are so excited because now we can do the most important repairs and now, continue to grow. It's like a miracle, happening at the exact perfect time.
From the beginning of the project we:
have already built the storage space and "cooling off" area for the people who work in the nursery- these were super urgent repairs.
recovered (literally) the plastic roofing that had been blown off by rebuilding the metal structure and replacing it with bamboo and putting on new plastic.
Now we can open a new mother plant area to raise production with 2000 trees which in turn will produce thousands of new little plants all year round. We can create a new area to pack up plants because we hope to be able to export trees to other countries.
And, also we add a new cause to our work: including the planting of native spacies in all of our plantations to create experience in the field with these species such as mahogany, cedar, etc.
All of this because of so many contributions. Some of them have been anonymous so we cannot thank you people directly, but from our hearts its a wonderful wonderful feeling to know that "out there" are people who care about our team, our communities and what we do. Just this truth gives us an important push to keep on trekking.
So thank you- all the people who have supported our cause, including Global Giving who day by day has a great partnership wih us too.
Blessings to you all!
Jane Segleau and the ASIREA team