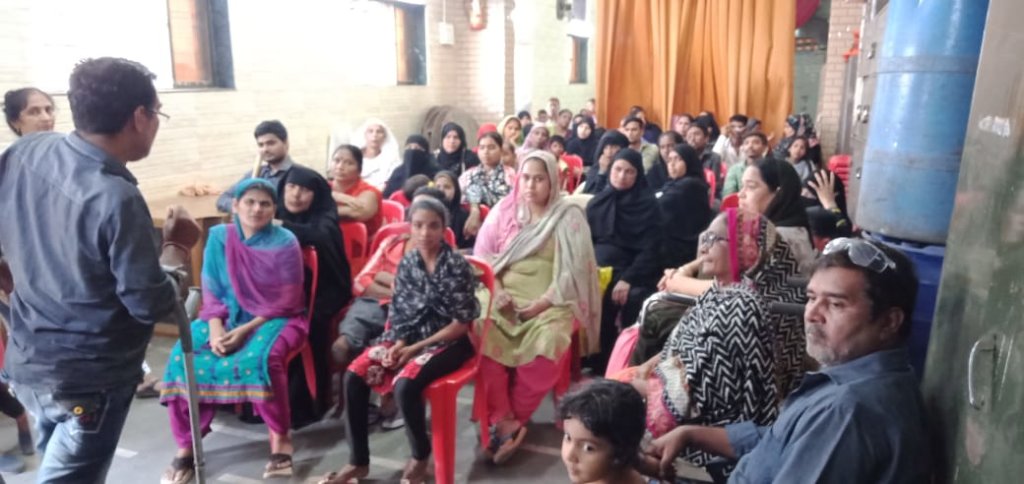 The data collection process is near completed. Below find key updates:
1506 Slum Households with 7407 Individuals Surveyed
117 Persons with Disability Identified (Children + Adults)
~1.7% Persons with Disability of 6,799 children + Adults
RAD completed for all Slum Households (Two were out of town and if not found this week will be dropped from RAD data)
642 Non-Slum households Surveyed
Final RAD Analysis in process, data to be collected this week
Community Mapping Underway, Following Complete: Police Stations, Post Offices, Health Posts, Dispensaries, Hospitals, Schools (Access only), Bus Depots
Still to be completed: ICDS Centres, Toilets, 1 Railway Station
Additionally, the goal would be to create three different deliverables. 1 Main Report - the structure of which is detailed below. 1-3 Briefs with Call to Actions on different areas based on finding. 1 Deck of Key Findings. The main report would be delivered at the end of the first week of November, and the remaining in the week or so that follows.
Main Report Structure
Introduction:
About Apnalaya
Goals + Motivation (Based on previous discussions)
Summary of Report + Conclusions
Methodology:
Study Design + Brief Literature
Tools (+ Any Adaptations)
Data Collection + Collation
Samples
Limitations of Study
Findings:
Presentation of Data including:
Prevalence Of Disability in Toddlers, Children, Adults
Prevalence by Demographics
Prevalence of Risk of Disability
Participation of Persons with Disability (By Demographics)
Barriers to Access of Services for Persons with Disability (Based on observation)
Conclusions:
Synthesised Key Finds including secondary research
5-6 Key Areas Presented with Discussion
Recommendations:
Specific, Concrete + Actionable
Immediate/Medium/Long-Term
Organised by: Conceptual, Service Provision, Policy Level