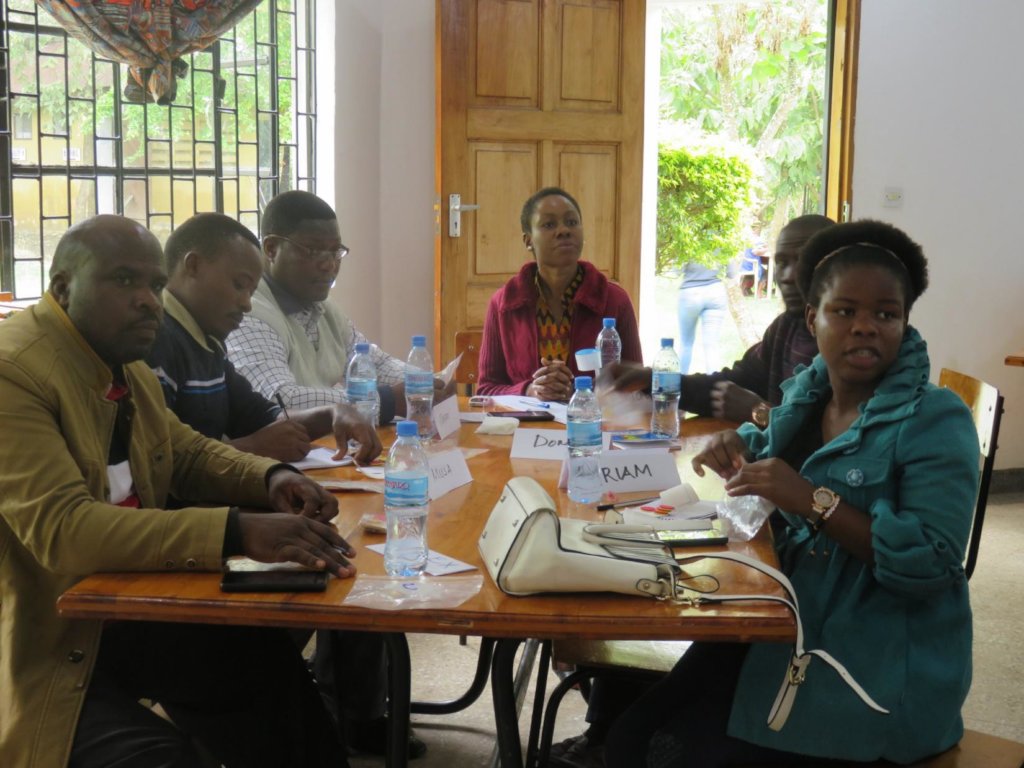 In January 2020 Jifundishe got together with Teachers2Teachers Global volunteers who wanted to learn, share and explore possibilities for building a professional learning community between Teachers2Teachers Global and teachers in the Arusha Region. T2T global visiting team had an opportunity to explore the culture, wildlife and dynamics of the region in the first few days and then dive into learning more about the education set up and context of teachers in this region. While at Jifundishe the working week involved visiting schools, observing lessons, speaking with teachers and providing brief instances of feedback and sharing of ideas as to how teachers might add to their existing approaches to teaching. The remaining three days they delivered workshops, at the Jifundishe location, to a group of elementary private school teachers ranging from Grade 1 to 7 who are interested in gaining greater understanding and confidence in teaching techniques that can help students love math and ideas on to how to approach students with topics that are complicated such as geometry, algebra and fractions.
Jifundishe invited teachers from the neighboring schools. A total of nineteen (19) mathematics teachers from eight schools in Arumeru District attended the three days workshop thus it was a great privilege. The workshop target and aim were solving challenges like:
How do teachers who don't know the math/subject area support children to learn?

How do you teach the child without the answer?

A lot of teachers just teaching from text books
T2T and Jifundishe observations and comments saw the great need of the particular workshop since math subjects is a challenge to the majority of the students and the problem starts from the teacher's mode of instruction in schools and other things like students are generally weak in math ,There is a shortage in math teachers, Government recruits the best teachers for permanent contracts for public schools, Generally, those teachers who are unable to get a government school contract will go to private schools since they couldn't qualify or not competent enough to teach in the schools. The workshop covered the core mathematics topics and teaching technics such as Parameters vs. Areas, shapes with same parameter, surface area blocks, cube pattern, volume introduction, developing formulas and volume copy and lastly measurement discussions.
Thus, the workshop was a great success for Jifundishe and all the teachers that attended were happy to receive the unique teaching technics of math subject and general knowledge of dealing with math topics from the T2T Global volunteer teachers. The participants were each awarded with certificates of participation that will enable them to develop their careers in future.
Jifundishe believes that the workshop has been of great help to the teachers and their improvement in teaching mathematics is expected at 100% due to their full participation and feedback after every training session, their daily routine in schools and how they manage their challenges in math subject is going to be a great story to Jifundishe and Teachers2Teachers Global we are expecting more positive outcomes from the teachers and schools that participated in the workshops.
Generally, Jifundishe, an organization that supports the local community through technology and education, relies on support from volunteers to assist and develop our programs and spread a word about what we do best.