Project Report

| Sep 21, 2023
Every Village needs an Independent Study Program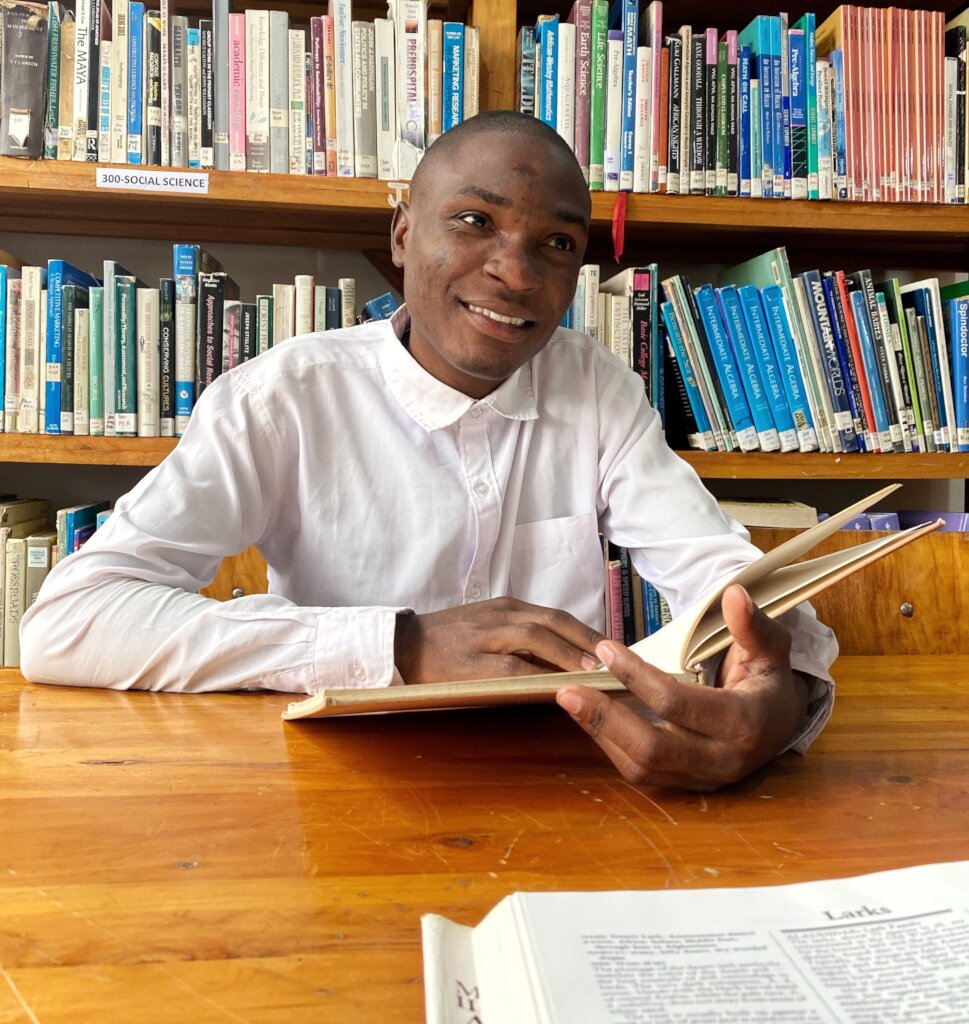 Stoward, 25 years old
"Every village in Tanzania should have an Independent Study program"
Stoward is the first child in a family of three siblings. Born in Nyakanazi Village, Kagera Region, Northwestern part of Tanzania. He grew up witnessing constant domestic conflicts. Unfortunately, his parents did not give any importance or priority in putting children through school.
2006 Stoward started primary school education in a local public primary school. Despite the nature of his family lifestyle, he endured all the difficult situations that came his way. In 2008, his parents went through an awful divorce that completely shattered Stoward's family. His father got married to another woman and his mother went to stay with her parents in another village far from Nyakanazi Village. The separation of his parents and his father remarrying another woman didn't make their lives better even for a bit. The situation became worse – stepmother was very mean to them ten-fold. There were fights every other day and unnecessary punishments. It was too much to take and Stoward's father couldn't take it. So, he decided to move all his children to stay with his parents (Stoward's grandparents) in another village. This transition affected Stoward's schooling for good. He couldn't go to school any more because of the vast distance between his new home and his previous school. As much as Stoward's father seemed to care about the safety of his children, his children not going to school wasn't a concern for him at all.
From a very young age, Stoward had to carry the burden of taking care of his younger brother and sister. He had to man up and be a brother and a father and sometimes also a mother. But he knew without education, he had little guidance and support to offer to them – they too had dreams and wanted to go back to school so badly. In Stoward's mind, he wasn't sure if he was up to this task. He could barely see any light in his own life. Somewhere in his heart, he knew his life was done and the same for his younger brother and sister because he wasn't expecting any major change. His father was just 'a father' – the only thing he could offer his children was a piece of land to cultivate. This was basically the only thing Stoward could do to survive; it was the only thing he knew how to do at the age of 16 years.
In 2015, he heard about a secondary school in the neighbouring region that offered a private candidate program. He became very interested. He never knew there was a possibility of studying secondary school without having to complete primary school. And for his age, there was no way he would be accepted in any primary school program. So, he made up his mind that he wanted to go back to school. As you would have guessed, his parents had nothing to offer. He started exploring other means of making money – legal or not but his mind was burning to go back to school.
In 2021, he managed to enroll in the private candidate program in the neighboring region. Living expenses were high because now he had to pay for the program, accommodation and food. He had to alternate his time between classes and offering taxi services with his bicycle. He sat for the Form 2 national assessment and qualified to enroll in the following level – Forms 3&4. Unfortunately, he couldn't possibly cover the costs involved. So again, it was a dead-end. I wouldn't blame him if he had decided to give up on school, but he didn't. He kept working hard to save and enroll again in 2023.
Then he heard about Jifundishe from a friend. He couldn't believe it at first, but nevertheless, it was the best news ever. He took a leap of faith and started planning to travel to Arusha. He shared the news with his father and offered to support his son's pursuit of happiness this time. He gave him enough transport Arusha. In late December, Stoward took off to Arusha. It didn't bother him that he was going to a place he had never been before or a place he knew no one. Fortunate enough, he met Elia, a boy from his village. Elia became his host and guide. Stoward can't stop tears from rolling down his cheeks when he talks about how Elia cushioned his arrival in Arusha and at Jifundishe. He says maybe one day, he'll do the same to someone else.
Stoward is today a registered private candidate at Jifundishe expecting to sit for the ordinary-level national examination in November 2023. There is nothing that excites him as the fact that his life has changed for the better. He can see the light in front and wishes that the Independent Study program at Jifundishe continues to operate so that his younger brother and sister can join it. Stoward wants to study theology and education when he goes to university. Oh yeah! he is very confident that he is going to university.
The Independent study program at Jifundishe is one of a kind. Every village in Tanzania should have one like this – there are so many youths out there just like me who have no hope of ever seeing the inside of a classroom again.