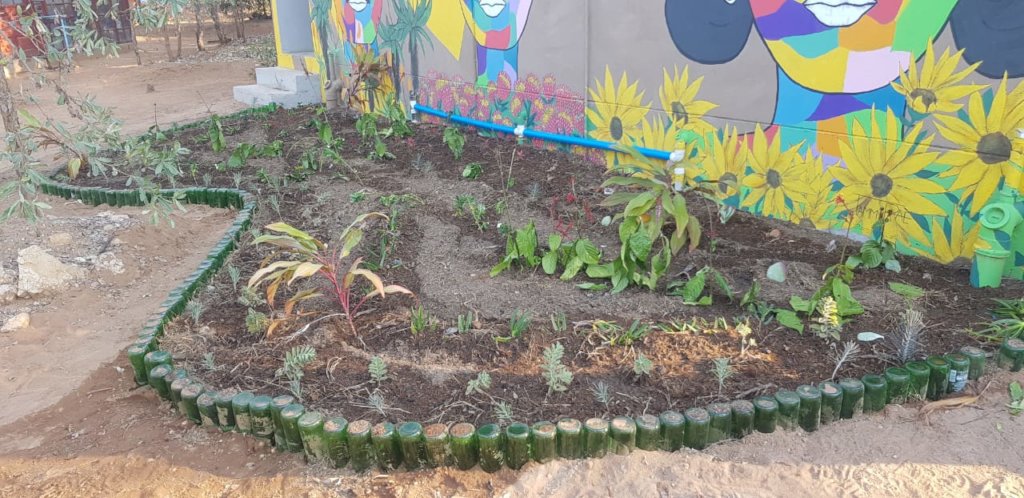 The goal of going off-grid is a BIG one, and its good to have big goals and dreams... but it is also good to take those dreams one step at a time, and not allow the slow speed or lack of funding to hinder the vision. We know what we want... to create an inspiring off-grid eco village which will be an educating nourishing space, for people and planet.
Thank you to those that have so far suported us along the way. Change does not come all at once, but through a series of tiny decisions that lead slowly in the right direction.
WATER has been a big focus for us, especially being based in an area that often struggles with water scarcity. We are already composting from the toilets at the pre-school and aftercare... although we are still trying to figure out the systems 100%, especially in wet weather or when we have an influx of children. The water from our showers at the backpackers (where guests, and interns stay) and staff area has also been a concern. Perfectly good water being 'thrown away' and filling up our septic tank...
So a simple system was devised to re-use the grey water from the shower into an indigenous plant garden just outside the bathrooms. PVC pipe with some holes poked in allow the water to slowly drain and water the whole garden, helping us to green the area, put roots in the soil, and use the water in a more sustainable way.
One step at a time - thank you for joining us on this journey, please keep supporting us, helping us to grow, dream, and imrove into a proper earth-ship syle eco village. We will see how this waterwise garden fares now over the Winter months (which is our dry season here in the Lowveld of South Africa)
Until our next update, - thank you. xxx