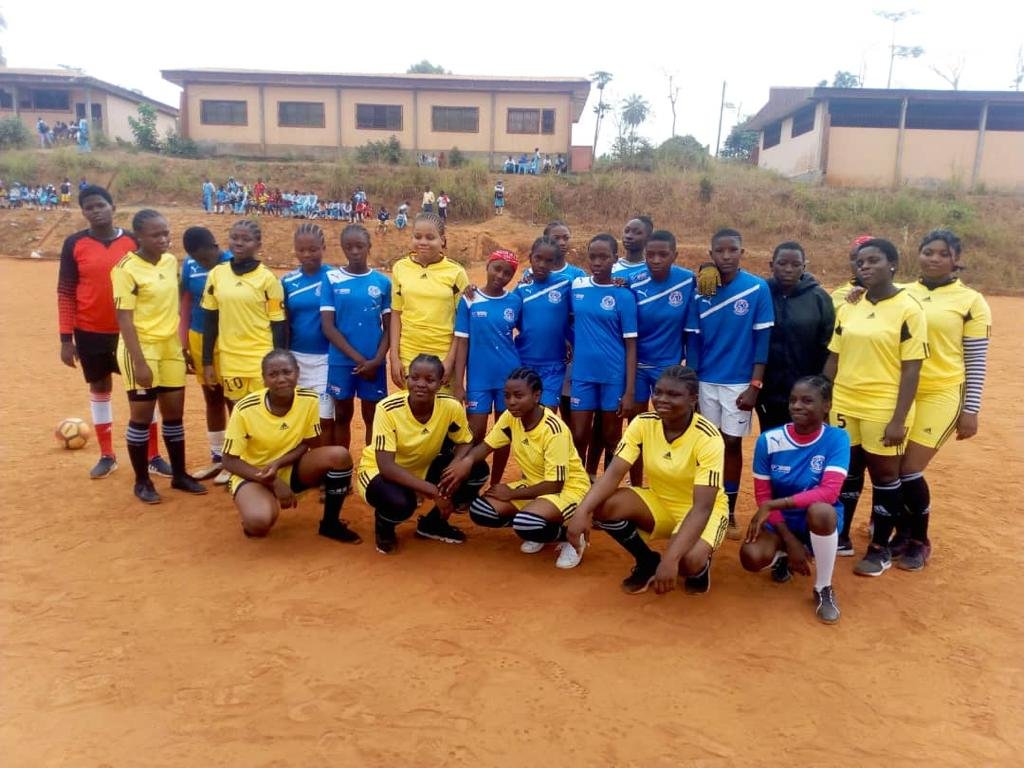 Dear Project Supporters,
Thank you for your ongoing support of the future leaders in Cameroon. The below report is an update from the field.
Dear Donors and Partners,
Greetings and best wishes from Cameroon.
We want to sincerely thank you for your contributions despite the hard times caused by Covid 19 and the falling economy affecting us all at this period.
It hasn't been an easy period for schools and students in Cameroon, especially Bitame Lucia School (BLIS)
All schools in Cameroon were closed on March 19, 2020, with only the classes preparing for the exams in late July opening up for a month in June. Our examination class students were allowed to use the school library, but social distancing was advised. The textbooks and materials we had received from Develop Africa have greatly enriched the knowledge of our students during the lockdown.
When schools reopened in October, several restrictions were passed and lots of cancelation of some national days were suspended like the Youth Day, excursions to some important sites in Cameroon, and other gathers. The Covid-19 emergency exacerbates even further the structural challenges and humanitarian impact on education systems. The spread of the pandemic has compelled the education partners to put on hold the planned education activities and focus on response to the pandemic. For students who love to play and interact, the academic year becomes boring.
When an invitation from a neighboring school recently came for them to play football and handball, the students quickly grasped the opportunity to interact once more. There were several matches between the girls and the boys.
Our work continues to grow because of donors like you. Your support allows us to offer our many empowerment programs. Thank you for being there for us always!
Sincerely,
AJOMUZU Collette NDOBE
Founder/Executive Director
Your support is making a difference for students in Cameroon. You can make your impact go even further by starting a monthly recurring donation here. Even a few dollars a month will go a long way. Please also share this with your contacts and invite them to consider supporting this ongoing project.

Should you have any questions, please feel free to email us at globalgiving@developafrica.org.
With great appreciation,
Amy & The Develop Africa Team
Links: