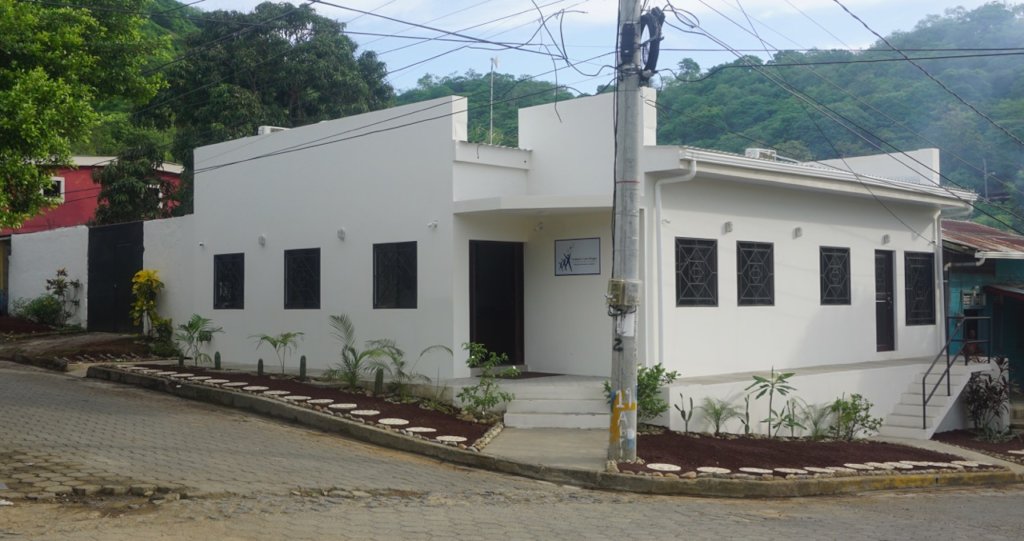 To our GlobalGiving family,
Congratulations to all of us – donors, engineers, Fundación staff, Board of Directors, contractors – who were part of making the construction of the Fundación A. Jean Brugger offices a reality! The office building is finished and it is beautiful.
Of course we also attribute our success to our Supervisory team, comprised of three members of the Fundación family: Engineering graduates Luis and Kenneth, and engineering student Jordan.
As former students, the engineers are very excited for the current scholarship students, because the offices include a library for student use. Many students don't have internet access in their home or own their own computer, so the plan for the library includes computers for student use.
This has become incredibly important now during the pandemic, because almost every Nicaraguan university has switched to online classes. The students who don't own computers are participating in classes via Zoom or Google Meet on their phones. One rural student's phone blew up last week from overheating after two hours on a Zoom call. The students are also required to do homework via online platforms which is onerous on a phone screen. We have a schedule set up so that no more than two students are using the library at any time.
Once the pandemic passes, the students will be able to use the library for meetings to plan their community service projects.
We are very pleased with the interior finishings: the tile floor, cream and celestial-blue paint colors, and deep-brown wooden doors create a warm, beautiful look. A Fundación graduate, Germán, who is currently President of the Nicaraguan Board of Directors, is also an artist. We are proud to have three of his paintings gracing the walls of the offices.
The staff have moved in and love working in their beautiful, spacious offices. Thanks to a grant from the O'Fallon, Illinois Sunrise Rotary Club, the staff have comfortable new office chairs, and the library has a table and chairs ready for the students.
We have a blog on our website where you can see more photos. (www.fundacionajbrugger.org - Building the Future - Blog; also see link below)
Thank you for being part of making our dream a reality. You have made all of this possible.
In gratitude,
Katie Brugger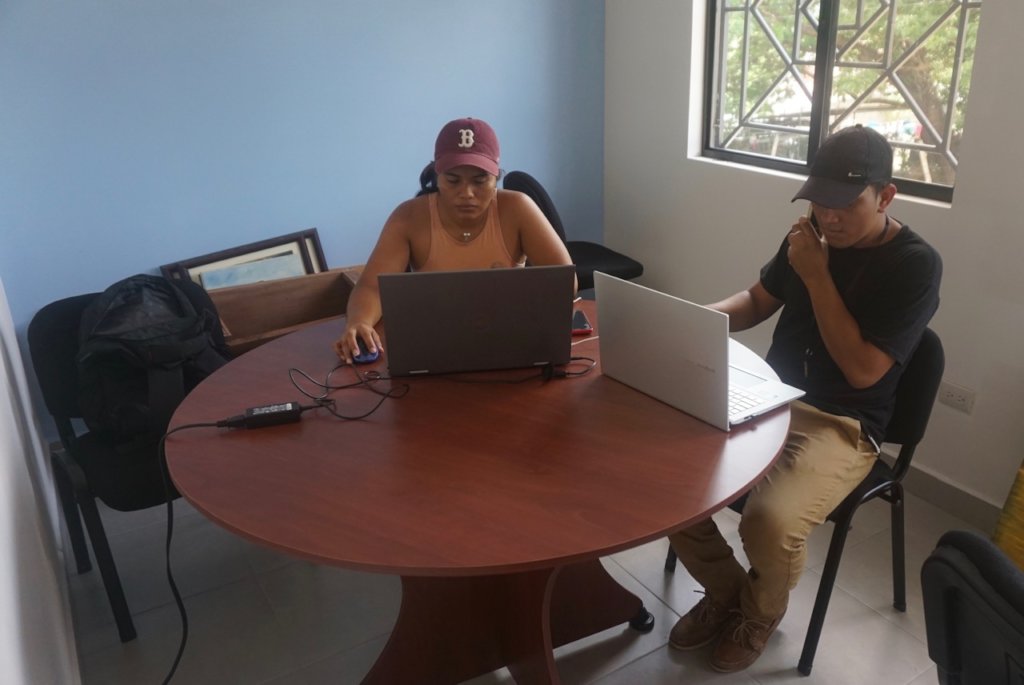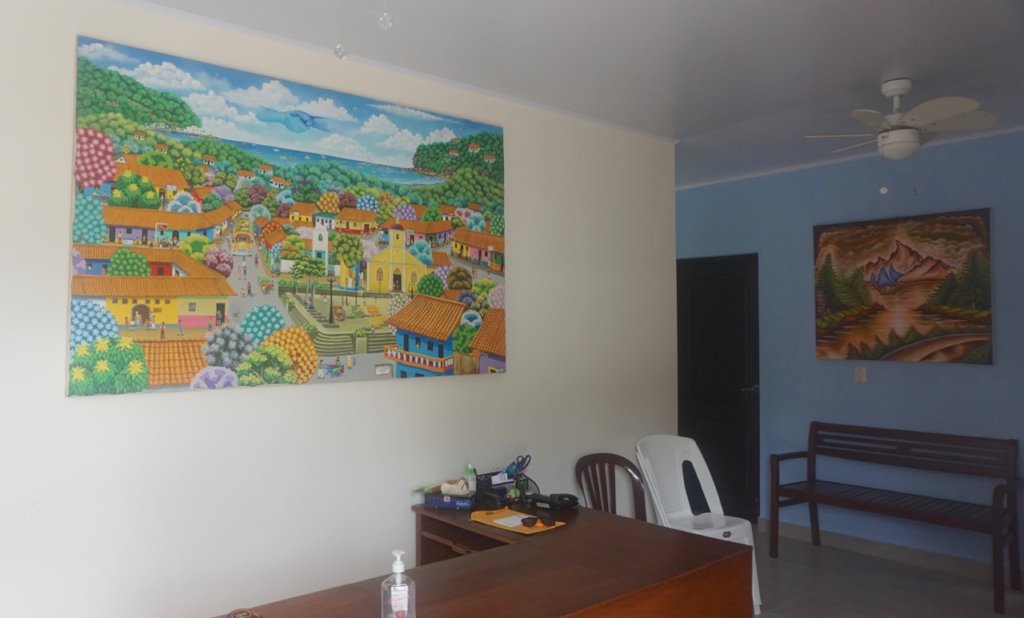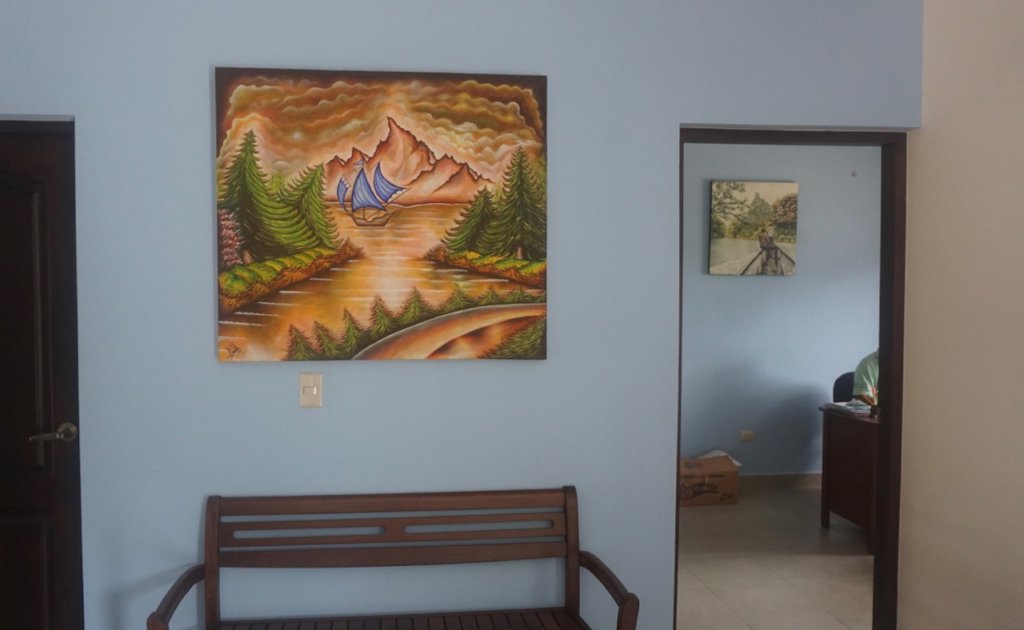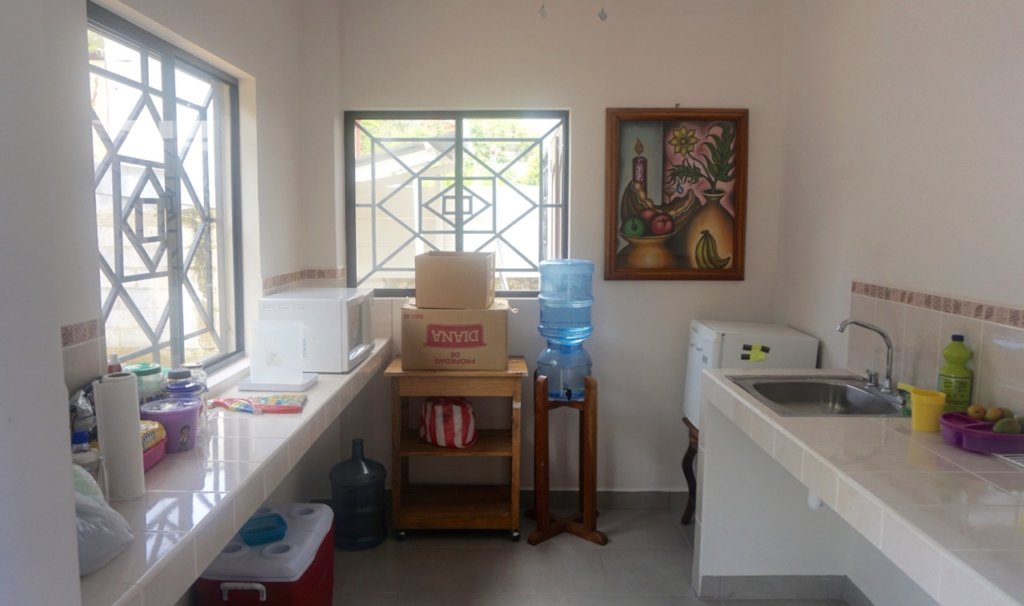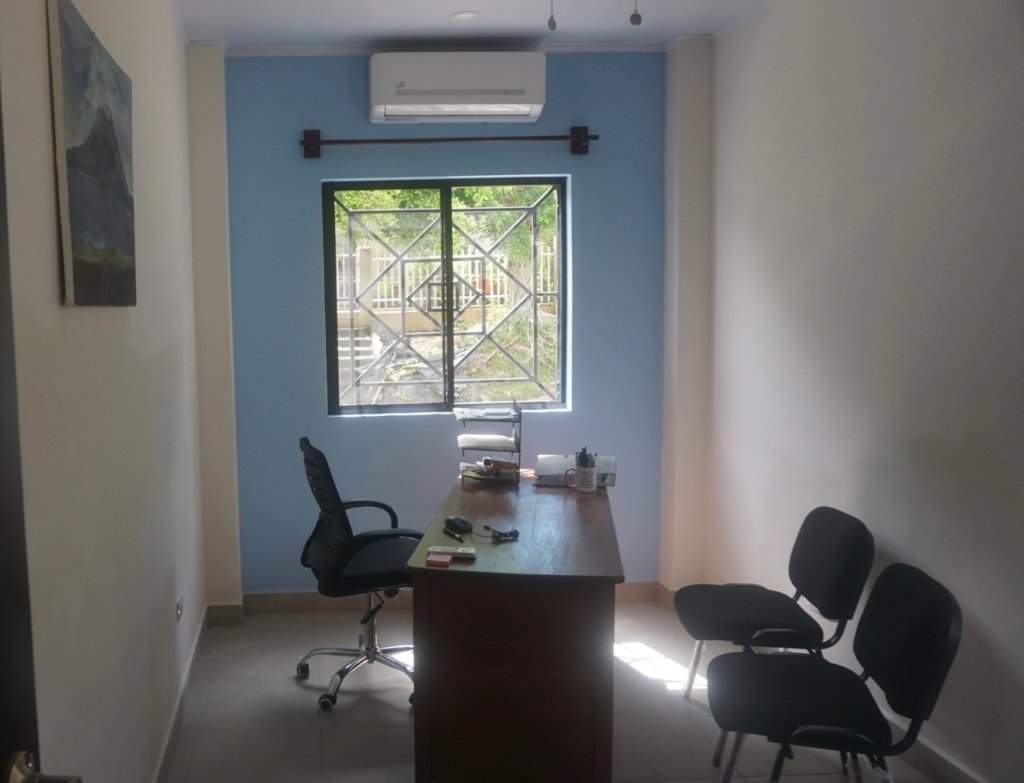 Links: