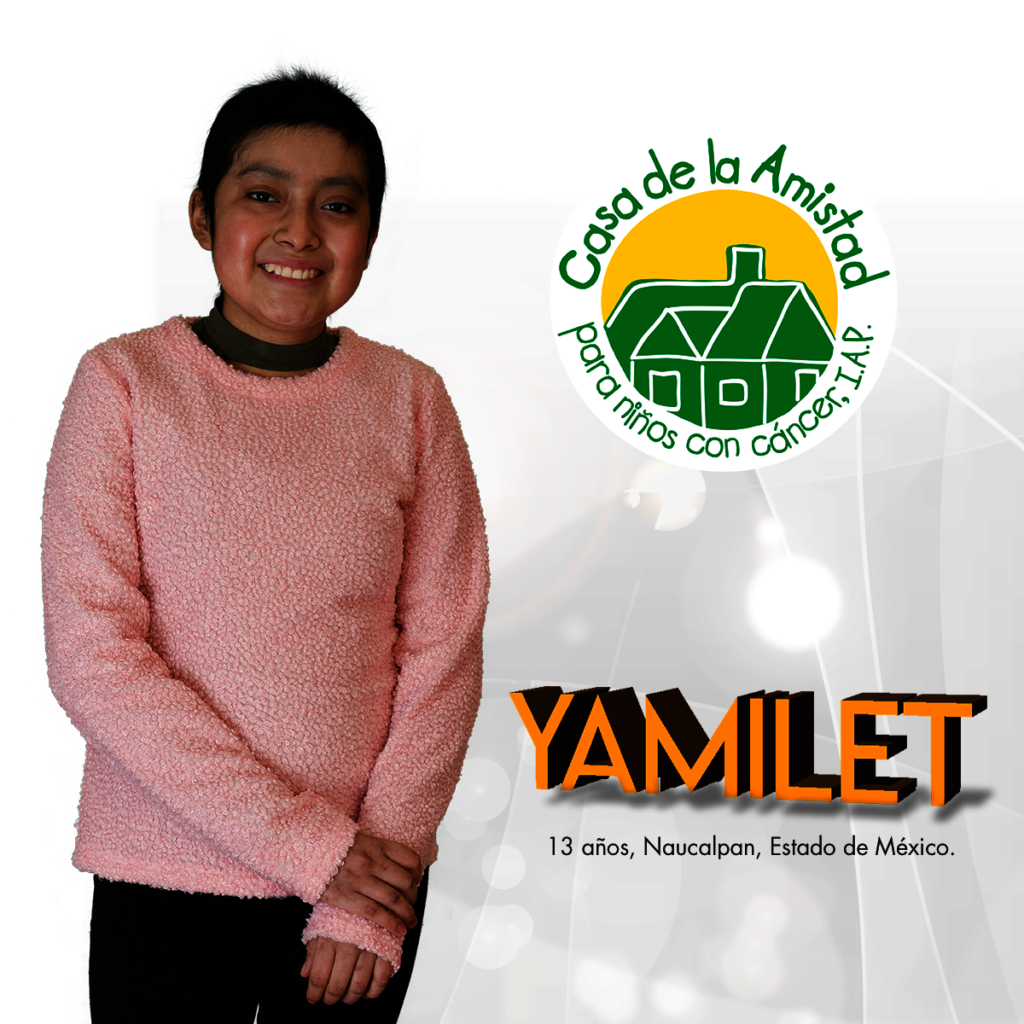 "I was diagnosed with cancer on October 2, 2017 at the Hospital Infantil de México.
After 9 months of chemotherapy, they decided to give me a bone marrow transplant, and then they sent me to Casa de la Amistad to shelter me since my house was not suitable for me to live there.
I thank you very much for all the support that Casa de la Amistad gives me and for my medicines, food, shelter and all the services you provide, as well as the transportation support, which allow me to go to the hospitals and my home to continue with my treatment.
Keep getting many smiles from these little angels.
Thanks a lot!"
In Casa de la Amistad, we are very grateful for your support and wanted to share with you some of our insights:
In Mexico we have 5,000 new cases of childhood cancer every year.
Childhood Cancer is the leading cause of death due to illness in children among 5 to 14 years.
In Mexico the survival rate oscillates between 30% and 60%.
In 30 years of history, Casa de la Amistad has supported:
More than 11,500 low in-come families with child cancer.
Currently more than 4,100 children and youth receive follow-up care.
Currently more than 1,300 children and youth are under active and integral treatment.
Casa de la Amistad provide free-of-cost cancer medications, lodging, warm nutritional meals, groceries, clothing and educational programs to families affected by pediatric cancer. The support we provide makes oncological treatment possible and gives children their best opportunity of conquering cancer.
Links: