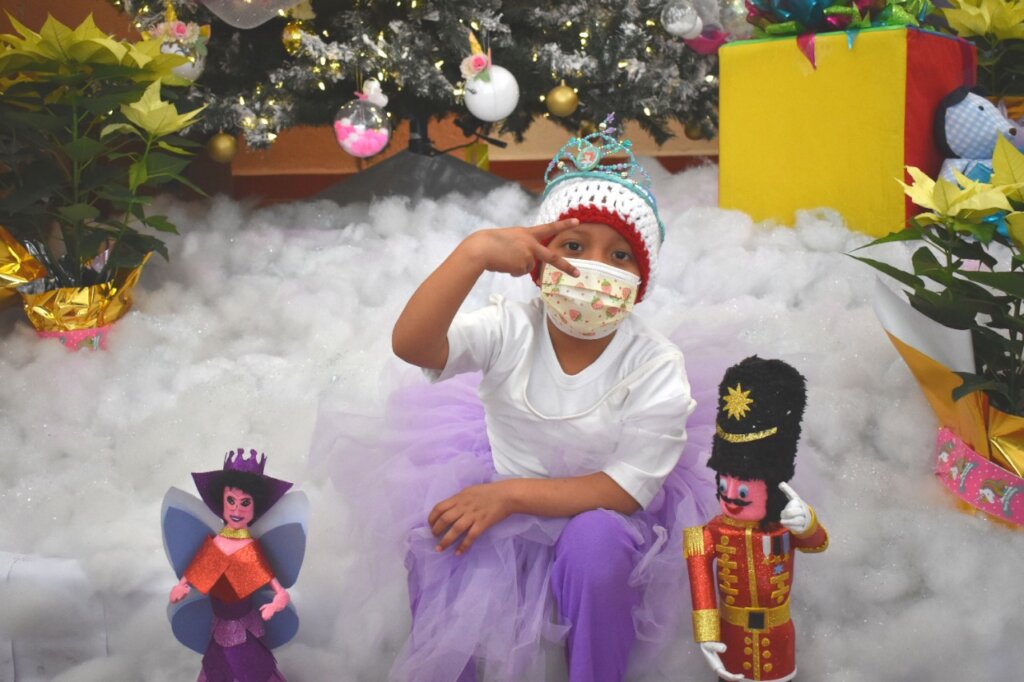 Dear Friends,
It is always very exciting to have a space to share with you what we have been doing over the last few months. And this time, it is even more so, as it is the end of the year and we are looking back with great commotion and forward with huge impulse.
This year went by like smoke through a keyhole –and even though we say the same thing every year, each one is special in its own way. A quick recap: children receiving presents on Three Kings Day (Día de Reyes Magos), playing on Children´s Day (Día del Niño) and dressing up in Day of the Dead (Día de Muertos); children getting school classes, emotional support and artistic workshops every month; children waiting at the entrance of the shelter, with small blankets and lunch boxes, for the bus that would take them to the hospital every day. So yes, child cancer went on and Covid-19 went on, but so did we –how could we not?
Here are some results that say way more than I can say:
General
12,857 beneficiaries supported to date.
4,889 beneficiaries in present remission.
1,232 beneficiaries in active treatment.
Specific
Little by Little
5 days.
19 donors.
$1,449 USD donated.
$351 USD matched.
$1,800 USD total.
Giving Tuesday
1 day.
54 donors.
$18,195 USD donated.
$5,013 USD matched.
$23,208 USD total.
Testimony
Micaela | Jesús' Mom | 8 years old | Michoacán | Lindt Tumour
'One day, I came home from work and started playing with Jesús and suddenly I realised he had a little ball in his stomach, so I took him to the doctor. After several tests, they told me he had cancer and the first thing that came to my mind was: 'my son is going to die'.
They also told me that they had to operate immediately and that he had a 95% chance of not making it. I didn't want to sign the consent form, but Jesús told me he was going to be fine and gave me the strength I needed.
He is currently undergoing treatment and has received 11 radiotherapies and has started his chemotherapies, which will be a total of 50. He is also in the second year of primary school, he likes football and when he grows up, he wants to be a policeman to stop the bad guys. He is very cheerful, optimistic and playful.
For us, Casa de la Amistad is a blessing. They offer us a lot of support without charging us anything at all. We only have to worry about my son's health.
Thank you!'
All this is thanks to each and every one of you... thank you for giving the gift of life!
'I will honour Christmas in my heart, and try to keep it all the year. I will live in the Past, the Present, and the Future. The Spirits of all Three shall strive within me. I will not shut out the lessons that they teach!'
- A Christmas Carol, Charles Dickens
Links: