Project Report

| Mar 7, 2019
Venezuela's humanitarian crisis
By Meghan Prichard and Alyssa Cogan | Digital Content Manager and Online Writer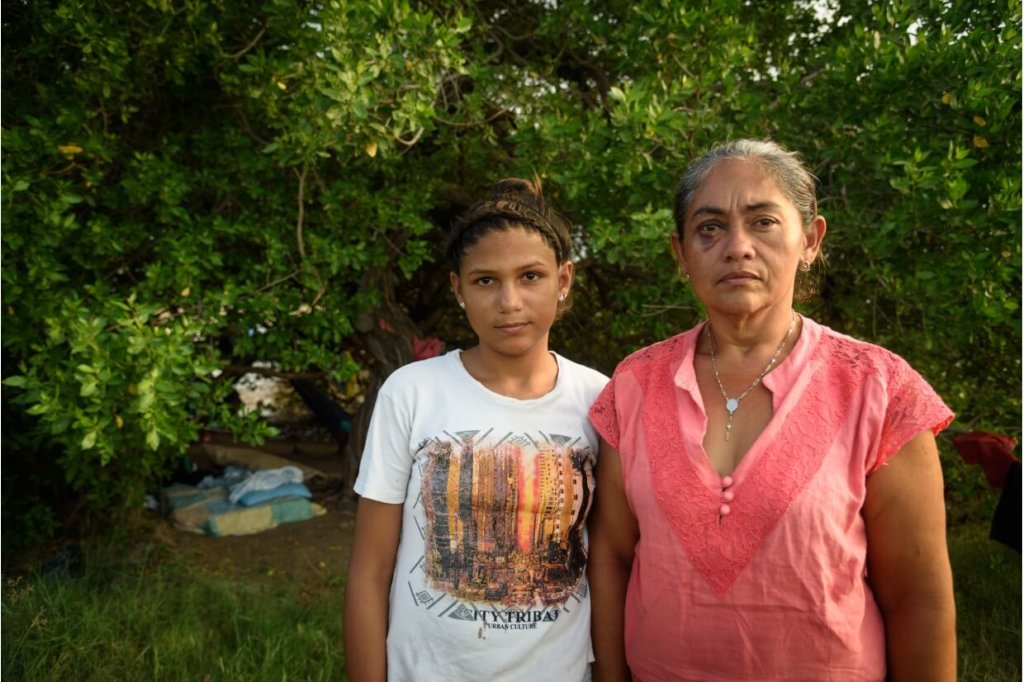 Even in the shade, the heat is stifling. It wraps 43-year-old Oriana like a heavy blanket, adding to the weight of her circumstances. Her 15-year-old daughter, Joelbi, lies in a make-do hammock nearby; a group of other young boys and girls — all unrelated, all under 16 — lounge on the ground and trees around her.
One of the boys points to Oriana. That is everyone's mom, he says.
With warmth but great sadness, Oriana gestures to the bridge and the trash and the parentless Venezuelan kids who've found safety with her. None of this was part of the plan.
It wasn't long ago that Oriana had a steady job at a hospital in Venezuela, her home country. She had a house and was able to support her two children, Joelbi and her 16-year-old son, Yohan.
When people arrive in Colombia, they often beg until they have enough money to buy coffee, bread, candies or other small items they can sell on the street. They are lucky if they earn between $2 and $5 a day, which they use to scrape by or to send back to Venezuela. For those who do get informal jobs, they are subject to low pay, long hours and exploitation.
"We did not come here to be parasites," says one Venezuelan migrant in Riohacha. "All we want is to be given the same rights and protections as Colombians. We want to work, but with dignity."
Mercy Corps has expanded its existing operations in Colombia to meet the urgent needs of Venezuelan refugees and Colombians affected by Venezuelan migrations. We've already helped more than 7,700 people since last year.
We are providing emergency cash via prepaid debit cards to help approximately 7,000 people in 10 municipalities in Cesar and La Guajira departments, including the cities of Riohacha, Maicao and Valledupar.
Between June and September 2018, we helped more than 2,000 Venezuelans get medicine by paying for prescriptions at local pharmacies in Riohacha, La Guajira. For hospital inpatients, in addition to paying for prescriptions, we provided items such as diapers and hygiene supplies.
In Putumayo, Cauca and Antioquia, where we already work to help vulnerable Colombians displaced by armed conflict meet their urgent needs, we are also providing emergency cash to help Venezuelan families living there. We've already assisted more than 1,800 Venezuelans (more than 460 families) across these three departments.
The humanitarian crisis is now the worst in the Western Hemisphere, with more than 3 million people displaced in the region. More people may flee in the coming months as conditions in the country worsen. The UN estimates there will be 5.3 million Venezuelan refugees and migrants by the end of 2019.
As the situation worsens, Mercy Corps is committed to helping vulnerable Venezuelan refugees who are unsure of what the future holds. Our response is only just beginning.
Your help will allow us to do even more to support these families as they cope with the tragedy of losing their homes and livelihoods.