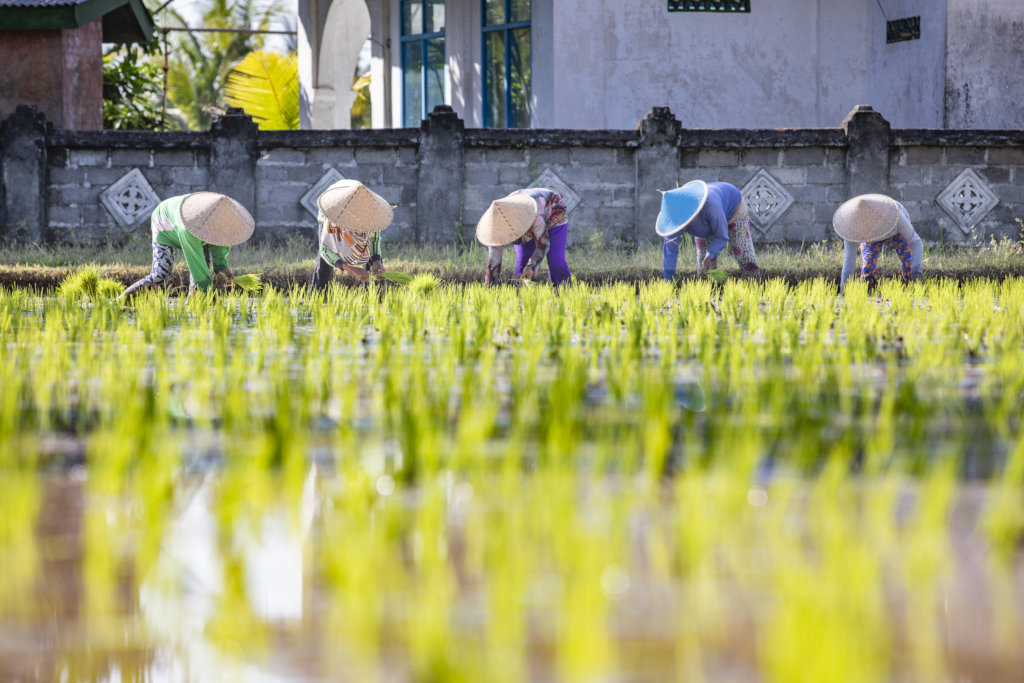 Food is central to human well-being: it provides the body with nourishment, offers livelihoods that lift people out of poverty, and brings communities together. Although food is a basic human need, too many people are trapped in a cycle of hunger by forces beyond their immediate control, like poverty, disaster, conflict and inequality.
Despite decades of progress in reducing world hunger, 2017 saw increases in the number of people who are hungry. More than 800 million people still go to bed hungry every night — that's one in every nine people who don't have the food they need to live a healthy, productive life.
The World Health Organization considers this to be the single greatest threat to global health. Hunger is cyclical and generational: it inhibits people's ability to work and learn to their fullest potential, which can curb their future and trap them and their families in more poverty — and more hunger.
Mercy Corps takes a multi-pronged approach to helping end world hunger, including implementing programs that tackle the multiple drivers of food security, while also engaging in policy discussions that influence our programs. Learn about this work and what is being done to stop world hunger below.
Common causes of hunger
World hunger is caused by so much more than a shortage of food. Even in places where food is plentiful or can be grown, challenges like disasters, conflict or poverty prevent people from accessing it.
People in poverty generally spend between 60 and 80 percent of their income on food, which can force them to prioritize feeding their families over meeting other basic needs or reaching long-term goals, like sending their children to school. If an emergency strikes, they may need to skip meals in order to cope financially — and the cycle of hunger continues.
According to the Food Security Information Network, conflict and insecurity were primary drivers of food insecurity in 2017, alone accountable for putting 74 million people in need of urgent assistance.
Hunger can also stem from inadequate food systems, like a lack of road infrastructure to connect people to markets, or poor storage facilities, through which food gets wasted and never reaches those who need it.
Weather shocks, due in part to climate change, are also increasingly driving hunger. Half the world's poor grow their own food, and natural disasters like droughts and floods frequently wipe out vulnerable families' entire food supply and income.
But even if all these obstacles to food access were removed, the world will still need to change its agriculture practices to meet the needs of its growing population.
What is being done to end world hunger?
Work humanitarian organizations are doing
We can only tackle world hunger effectively if we address what causes it in the first place. This means improving systems and behaviors that enable secure access, availability and use of food.
Fighting the drivers of hunger is key to Mercy Corps' work with vulnerable communities in more than 40 countries:
During acute crises, we provide at-risk communities with lifesaving assistance and the tools to re-establish healthy bodies and prosperous livelihoods. We help people with food, livelihood tools, and cash donations when food supplies are low or unaffordable, such as when people are displaced by conflict or natural disasters.
We also work with governments, multilateral institutions and other key stakeholders to support funding programs and implementing policies that help stop global hunger and malnutrition and improve the lives of millions around the world.
Legislation and help from the government
After decades of underinvestment, countries like the U.S. have begun to reinvest in programs to fight global hunger. The effort has built momentum over the years, culminating in 2015 when the global community came together to commit to pursuing the Sustainable Development Goals, with ending hunger as a top priority.
Private companies, NGOs, universities and academic institutions joined national governments with new agriculture and nutrition investments in response. In the United States, these new partnerships led to the Feed the Future Initiative, an anti-hunger response that has achieved impressive results: 9 million people lifted out of poverty, 1.6 million households free from hunger, and 1.8 million children properly nourished.
The passage of the bipartisan Global Food Security Act made this effort into law in 2016, and led to a new Global Food Security Strategy that built on the successes of Feed the Future.
How you can help
Donate today. Every single contribution helps us provide even more emergency relief for families facing hunger and others in crisis around the world.
Tell your friends. Share this story or go to our Facebook page or Twitter page to post the infographic and spread the word about the millions who need us.
Advocate. Sign our petition telling Congress not to cut international aid. Around the world, people are in need of lifesaving assistance. We must continue to support them.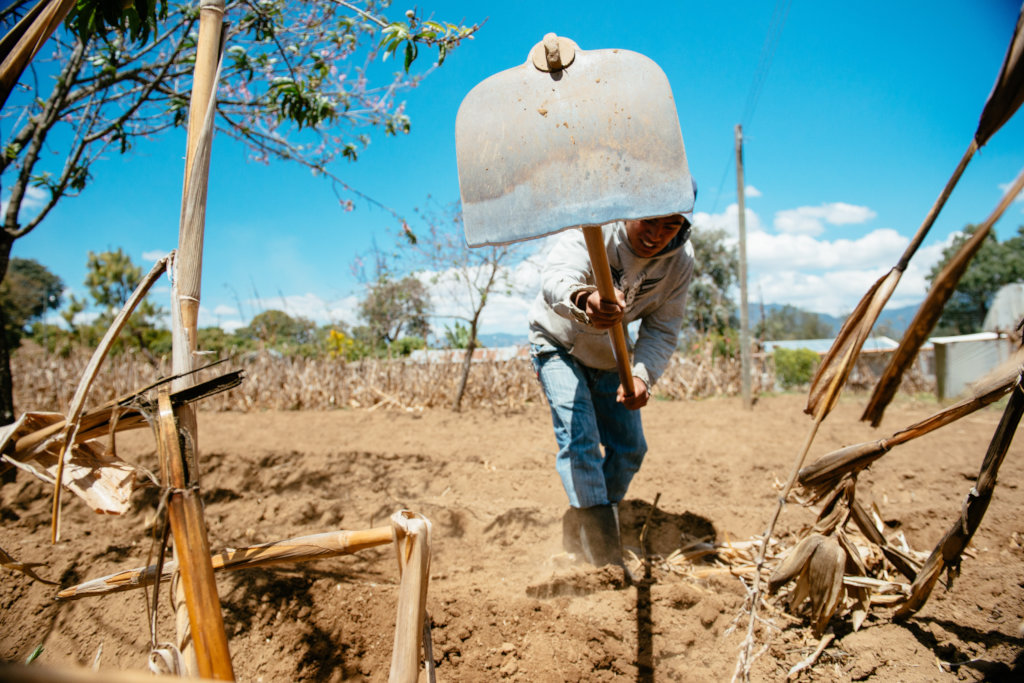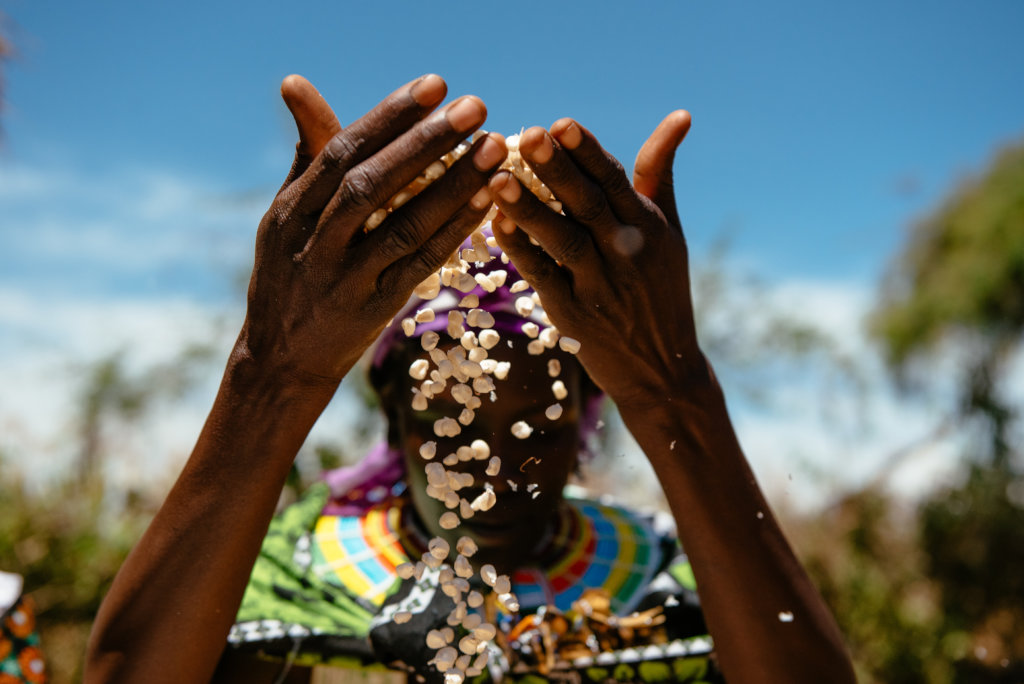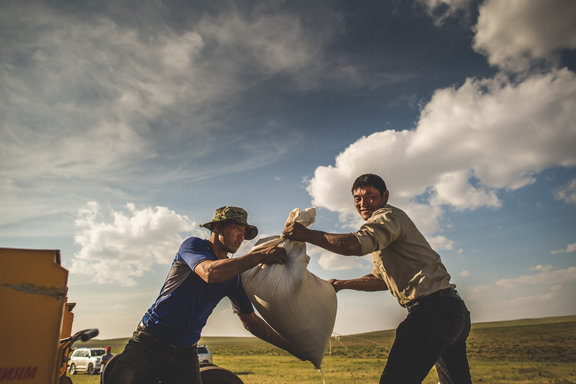 Links: