POLISH TRANSLATION BELOW
In June 2022, we summarized the annual cycle of work with young people from 8 rural primary schools.
From September 2022, we are moving to another 6 new schools. We intend to conduct annual classes in 14 schools in total, supporting 250 young people.
We will play, learn, and plan the next fantastic social campaigns created by young people.
In spring, we will invite a filmmaker who will conduct film classes, so that young people can learn to use images to tell about their voluntary activities.
We will summarize the annual series of classes with another portion of videos that we will show at the Volunteering Film Festival "Volunteerism - let's talk about it".
Now we are collecting funds to launch a new educational cycle. Soon we will also conduct classes for young volunteers in 3 community centers to test our program outside the school. There is a high risk that the minister of education will prohibit NGOs from conducting classes in schools. That is why we want to prepare ourselves for the possibility of supporting young people in institutions other than schools.
One more important activity is ahead of us - preparing young people for the first inter-school Oxford debates. Young people will acquire skills such as: public speaking, debating, defending their opinion, respecting different arguments, and verifying and searching for information on a given topic.
We count on your support because thanks to you we can work with peace of mind throughout the year. Thank you for being with us!
Nowy rok szkolny z nowymi wyzwaniami!
W czerwcu 2022 podsumowalismy roczny cykl pracy z mlodymi wolotariuszami z 8 wiejskich szkol podstawowych.
Od wrzesnia ruszamy do kolejnych 6 nowych szkol. Zamierzamy prowadzic roczne zajecia w sumie w 14 szkoach, obejmujac wsparciem 250 mlodych ludzi.
Bedziemy grac, uczyc sie i planowac kolejne fantastyczne akcje spoleczne, wymyslane przez mlodziez.
Wiosna zaprosimy filmowca, ktory poprowadzi zajecia filmowe, aby modzi ludzie nauczyli sie opowiadac obrazem o swoich dzialaniach wolontariackich.
Roczny cykl zajec podsumujemy kolejna porcja filmików, ktore pokazemy na Festiwalu Filmików o Wolontariacie "Wolontariat o tym sie MOVIE".
Teraz zbieramy srodki do uruchomienia nowego cyklu edukacyjnego. Niebawem tez bedziemy prowadzic zajecia dla mlodych wolontariuszy w 3 swietlicach i domach kultury, aby przetestowac nasz program poza szkola. Istnieje duze ryzyko, ze minister edukacji zabroni organizacjom pozarzadowym prowadzenia zajec w szkolach. Dlatego chcemy przygotowac sie na mozliwosc wspierania mlodziezy w innych niz szkoly placowkach.
Przed nami jeszcze jedno wazne dzialanie – przygotowanie mlodziezy do pierwszych miedzyszkolnych debat oksfordzkich. Mlodziez bedzie zdobywac takie umiejetnosci jak: wystapienia publiczne, debatowanie, bronienie swojego zdania, szacunek do odmiennych argumentow, weryfikowanie i poszukiwanie informacji na dany temat.
Bardzo liczymy na Wasze wsparcie, bo glownie dzieki Wam mozemy ze spokojem pracowac przez cay rok. Dziekujemy, ze jestescie z nami!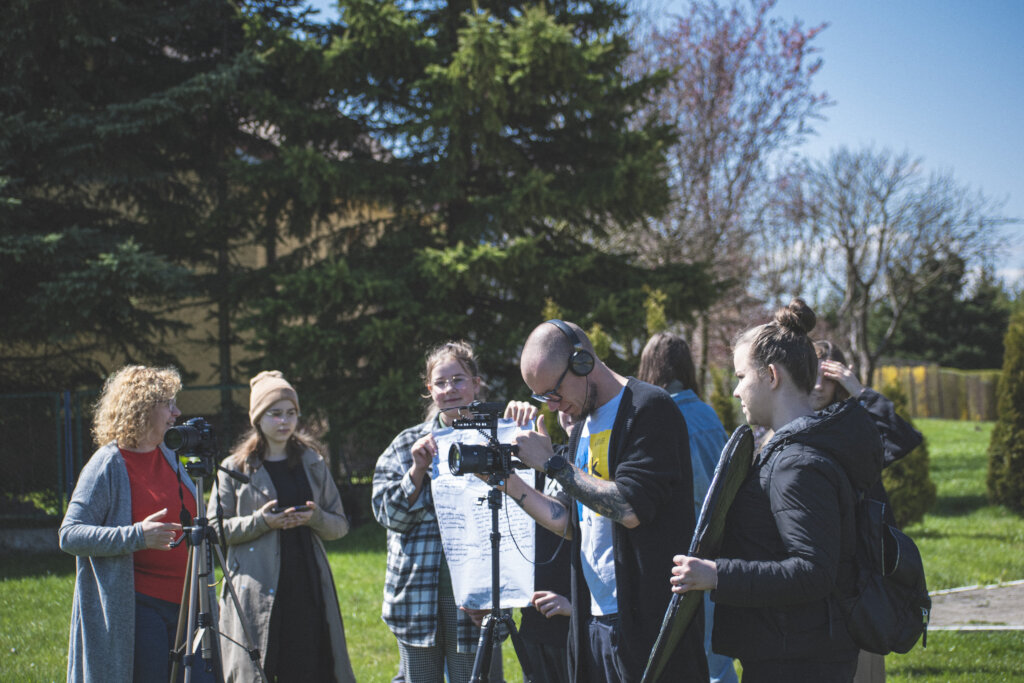 Links: