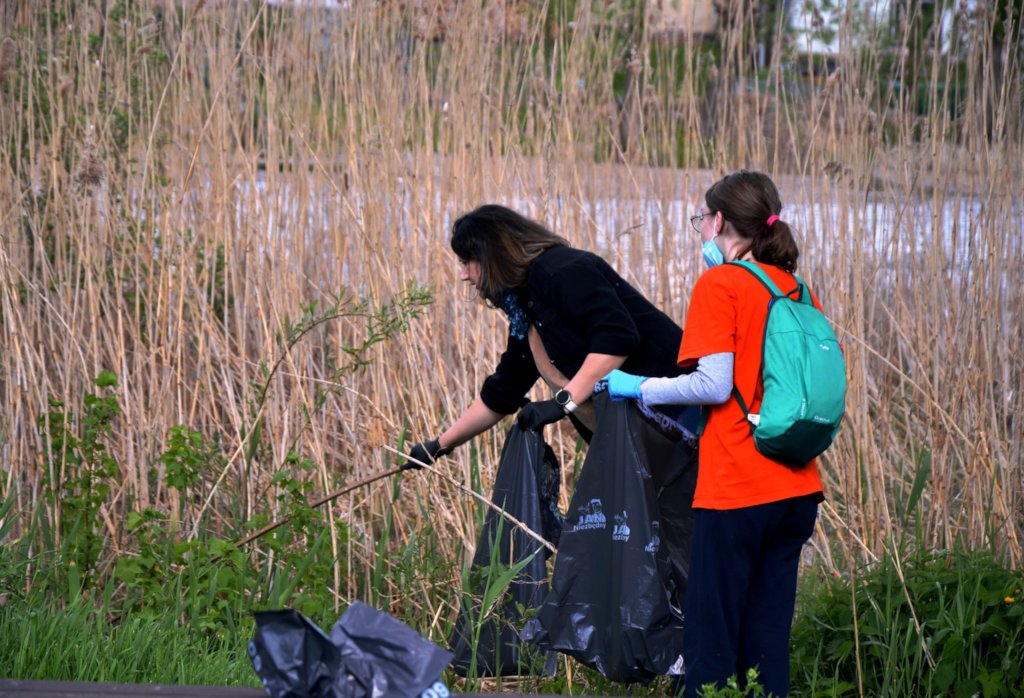 During the last four months we have been working with youth remotely. Probably your work was also online as well, so you can imagine, how difficult was to keep young people interested. The IT training that we took part, was very helpful and the methods we have learnt made the online classes more attractive. We also learn new things to face new challenges.
Fortunately, in addition to the classes themselves, we offer young people the opportunity to come up with and implement social campaigns so that they can learn in action. You know what's the hardest part of it? Stopping teachers from doing youth work!
During the planning and implementation of social actions, young people get to know the local environment, establish contacts with adults, e.g. officials, representatives of community centers or radio (to promote their activities) and learn cooperation, communication, empathy and discover their strengths.
Recently, during a collaboration class, a student from one of the schools realized that she is a natural leader and that she has an innate talent for organizing and managing a group. Isn't that great?
Our classes are different from standard lessons and give young people not only fun and joy, but also reflection on their strengths and talents.
We are happy that we can now meet students directly, it gives us a lot of satisfaction and opportunities to build better relationships with young people and observe the development of young people that cannot be seen through the computer screen.
May is the time of planning actions to which young people invite partners to cooperate. On May 20, we took part in the first action prepared by young volunteers from the School Volunteer Club in Straduny! Together with the Volunteer Fire Fighters, we were cleaning the river bank and the recreation area. Probably none of us expected such an amount of rubbish scattered along the river bank! We collected together 14 huge bags of rubbish! Finally, a sign was installed with the slogan "Do not litter our river". After a job well done, it was time to relax and have a bonfire with sausages.
The next actions created by youth from three schools will be focused on fundraising: youth from Swietajno will help local animal shelter, youth from Mrozy Wielkie will raise money to support local association helping people on the autism spectrum, and youngsters from Prostki will raise money to help their colleague who has had a serious accident during the football game and requires long-term rehabilitation (along with raising money they will organize a blood donation). Youth from Rozynsk Wielki plan to organize a meeting for young people on a gaming platform to talk about young people's passions.
In the next report, we will describe in detail the actions that young people carried out. We will also present what the project gave young people and how it changed their attitude to volunteering and what competences were developed by the project participants.
Thanks to your donation, we can support young people from small towns in developing competences of the future. And we're very grateful!