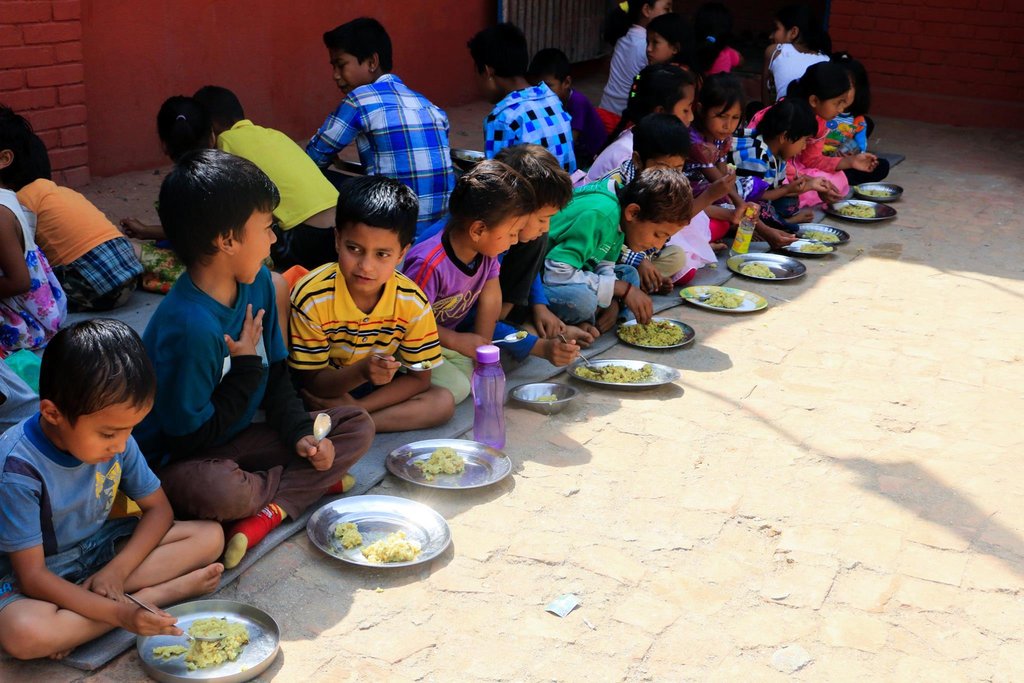 Malnutrition was a big problem in this tiny country before the massive earthquakes destroyed large swaths of Nepal earlier this spring. Nearly half of all Nepalese children under age five are afflicted with the condition.
Sadly, relief efforts might be worsening the problem. In the immediate aftermath of the quake, relief organizations sent huge amounts of rice, noodles and biscuits to villages, Because these foods are easy and filling, mothers were happy to serve rice, noodles and biscuits to their children three times daily.
Nepal Youth Foundation staff visited three emergency centers in Sindhupalchok, a region hard hit by the quakes, and found many children showing signs of malnourishment.
"This is an unintended consequence of relief," said NYF's President Som Paneru. "This should serve as a lesson for future disasters.'
Instead of starchy, processed food with no nutritional value, Mr. Paneru recommends that relief agencies send non-genetically modified seeds be distributed to the villagers, most of whom already farm their own land.
"Nepal is not suffering from famine or drought," said Mr. Paneru. "So instead of distributing rice, relief agencies should be distributing wheat, millet, and maize, which have ten times more nutrition. They should distribute beans which can be boiled, germinated and consumed."
The seeds would encourage people to return to their land and till the soil, a healing process in itself.
Most families lost the seeds stored inside their houses. By distributing the black lentils and soybeans currently in season, families would feel compelled to return to their homes. Mr. Paneru said that many people are afraid of recurring quakes and need to be reassured that it is safe to return.
"For farmers to go out and till their land is itself a healing process," said Mr. Paneru.
NYF operates 16 nutrition clinics throughout Nepal and has educated thousands of mothers and caretakers in the basics of good nutrition.
Links: