The Nepal Youth Foundation is excited to unveil our new website! Please take a look and let us know what you think.
Project Update: July 2012 – March 2013
With the help of generous donors like you, NYF's Nutritional Rehabilitation Homes have been able to provide lifesaving treatment for over 8000 dangerously malnourished children. The work done by the NRHs not only treats individual children, but also educates the parents to promote the long-term health of the child. Training for health care workers around the country further helps to reduce the terrible prevalence of childhood malnourishment.
Rehabilitation:
From July 2012 to March 2013, 153 malnourished children were admitted to the NRH in Kathmandu. During the same period, 144 children were discharged afterbeing returned to health. Field supervisors conducted 278 follow-up visits. 256 of the children were found to be still in good health. The cases of relapse were caused by medical complications and poverty.
Education:
While the children were receiving residential care, their mothers took part in training relating to food, nutrition, hygiene, and sanitation. 50 of the caretakers were unable to stay at the NRH, and were given counseling about a balanced diet.
Vaccination:
Some of the children who come to the NRHs have not yet been given basic childhood vaccines. At the NRH in Kathmandu, 22 children were vaccinated against tetanus, 32 were vaccinated received the MMR vaccine, and 42 received a meningitis vaccine.
Outreach Camps:
In the reporting period, NYF conducted four outreach camps. Out of 1302 children screened, 500 (38.4%) were found to be malnourished. Nutritional information was provided to the caretakers, and severe cases were referred to the NRH for further treatment.
Training:
In addition to directly working with malnourished children and their guardians, NRH - Kathmandu provides training to health care professionals. During the reporting period, 23 professionals were trained.
The training was executed in three phases. In the first phase, a ten-day training program was conducted focusing on four major components: basic knowledge on nutrition, diet management for specific age groups and physical conditions, diet management of patients with specific diseases, and management of acute and chronic malnutrition.
In the second phase, the participants returned to their jobs and implemented the knowledge they had acquired. Experts involved in this project then carried out follow-up visits and met with hospital managements to ensure effective implementation of the training.
The third phase consisted of a 5-day refresher training.
The trained professionals are now focusing on promoting health through diet counseling, nutritional awareness, and improvement in kitchen management and cooking in hospitals. They are also sharing of their knowledge with other professionals on their team, multiplying the effect of the training.
Case Study: Mahendra
Mahendra was severely malnourished when he came to the NRH in Kathmandu. At 9 months, he was being fed solely on breast milk. Unfortunately, his mother was not producing enough milk. When he arrived at the NRH he weighed just 7.5lbs – 70% below a healthy weight. After 35 days, he had recovered the lost weight and was discharged a healthy, happy 11lbs 11oz baby.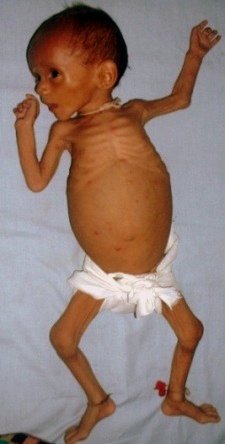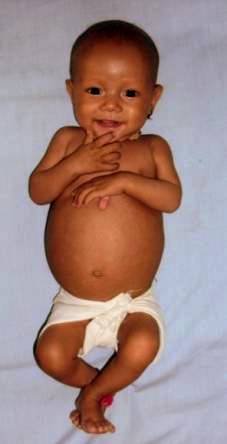 Links: