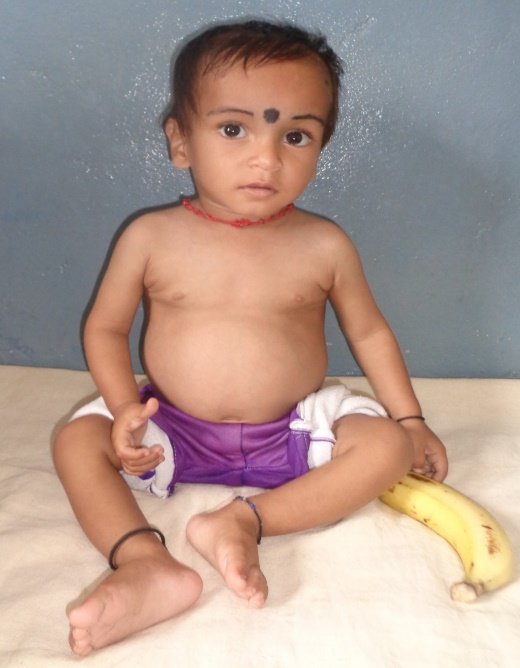 From the day he was born in a remote Nepali village, "Suresh's" life was a struggle.

His desperately poor parents could barely manage to scrape together two skimpy meals for the family each day. Undernourished herself, his mother wasn't able to breastfeed him, so baby Suresh was fed the same thin soups and rice as his parents and older brother.
At 15 months old, little Suresh weighed a scant 13 pounds… more like an average 7 month old baby in the US. He was miserably unhappy and inconsolable.

When he became dehydrated from severe diarrhea, his parents travelled by foot for four hours to the nearest hospital. After two days of treatment, he was discharged. Until 2017, he would have returned to the village malnourished and likely have continued to fall sick, or died. Now, however, children like Suresh come to NYF's Nutritional Rehabilitation Home (NRH) -- which friends like you helped build -- for treatment of the underlying malnutrition.
Because his little body couldn't tolerate high-calorie food, at first Suresh was fed small amounts every two to three hours. He required six weeks of treatment – twice the average – to restore his health.
In the meantime, with her beloved baby finally being nourished and restored to health, his mother "Sabita" was also eating healthy foods and studying the essentials of nutrition.
At only 22 years old, Sabita was already pregnant with her third child. She learned how crucial breastfeeding is for infants, the benefits of greens (typically not viewed as human food in Nepal, and instead fed to animals for those fortunate enough to have livestock), the healthiest plants she can grow in the family garden, and how to combine the basic vegetables, lentils and rice of their diet into balanced meals.
At discharge, Suresh was happy and healthy – going home with a mother who now had the empowering knowledge to provide her family healthy food at minimal cost.
While severe poverty is a factor, it's the lack of knowledge that dooms so many Nepali children to a life stunted – or even ended – by malnourishment.
By supporting NYF's Nutritional Program, your gifts are literally saving lives. Thank you!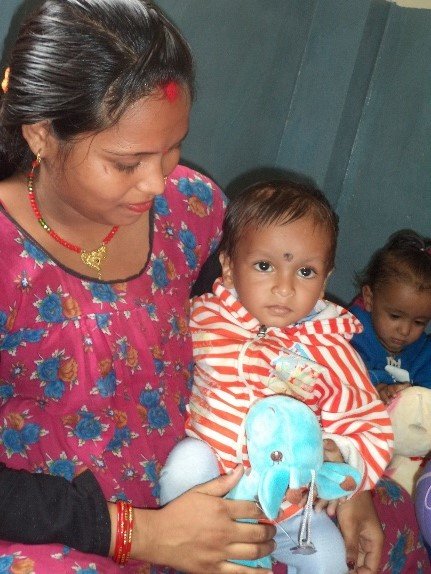 Links: