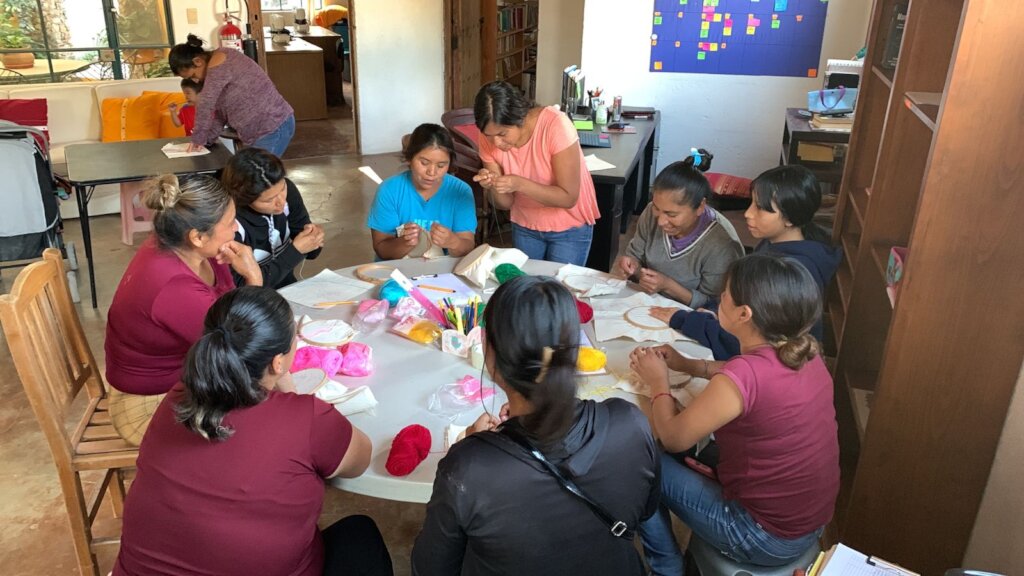 Hello Friends,
Looking ahead and also reflecting back, we appreciate that, the academic life of a student is often filled with challenges and difficulties. We strive at Ojala Ninos to improve the extra curricular education to the children of San Miguel Viejo, in central Mexico.
While we improve our own standards, we expect more accountability amongst our kids. We encourage more parent involvement, which has increased along with our new adult workshops. We often have mother's working in one area and children learning or creating in another.
We offer many classes. As attendance increases, each child is finding his/her "niche". In December 475 children attended workshops and classes in tutoring, music, dance, English, art,as well as participated in soccer or gardening.
The community has at their disposal the use of computers and printer to help with homework and as a social service to the community. Learning is not just about grades but also about well-being.
What is social well-being?
"an end state in which basic human needs are met and people are able to coexist peacefully in communities with opportunities for advancement". It is a sense of belonging while valuing diversity, becoming engaged with other people in your community.
With much gratitude we appreciate your continued support as we continue to serve and build our community Center.
We wish you all a happy, healthy 2023
Sincerely
Betty Lopez