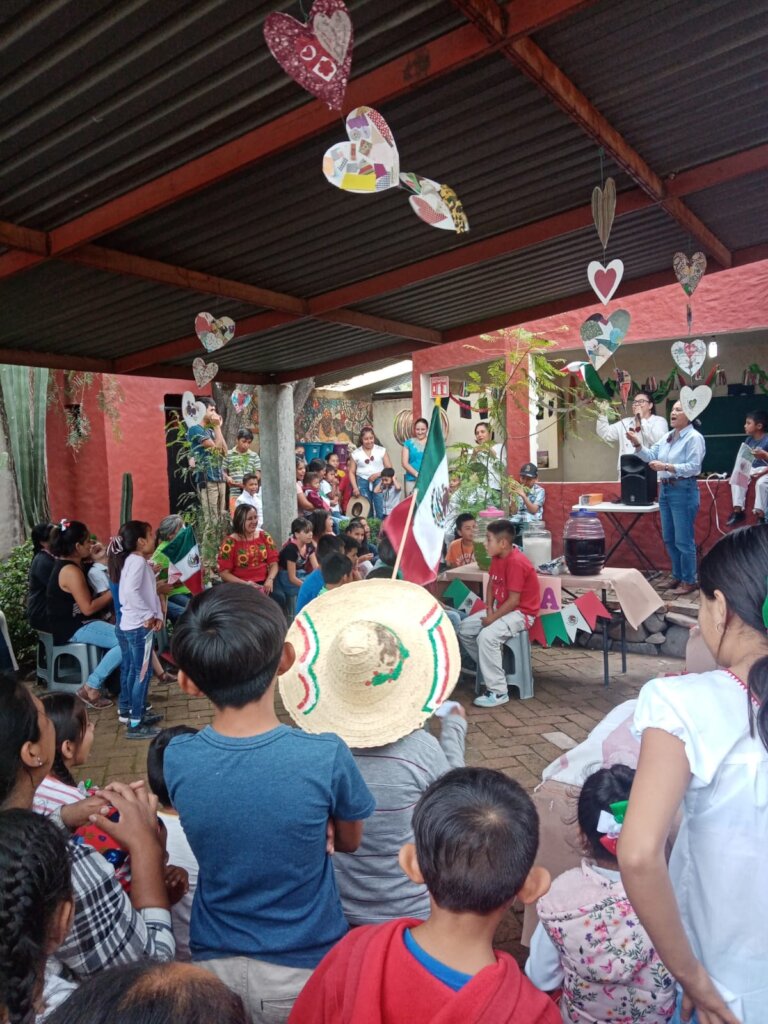 Greetings Everyone,
Even before the pandemic, our children's health and mental health was a concern. Worries about sickness, finances, lack of education and isolation, were all part of the parents and our concern. We worked to remain in contact with the families all the while improving our program. Over the past few months, as we return to a new normal we have worked to establish better connections between parents and our program. We have weekly routines, the kids know what to expect. We now have tutoring 5 days a week.
Our psycologist has met with each of our children and their mother or guardian to make them aware of the resources Ojala-Ninos has to offer, as well as facilitate workshops in Social Emotional learning.
Mexico celebrates Independence during September! That is what we strive to help our children achieve. Independence! We provide opportunities. We want them to be curious, self motivated, become critical thinkers, manage their time and be accountable.
In the state of Guanajuato where we are located, we have the second highest amount of people seeking immigration to the United States. Most families have at least one family member who sought a better life in the United States. We want to provide the children with skills and tools they need to make a life here without the need or feeling of desperation.
With your support we offer free afterschool tutoring, english clases and workshops, lunch and now a safe well- lit space for the kids to come use our resouces such as computers and printer for their formal clases and projects.
Eternally Grateful
Betty Lopez, Ojala-Ninos and the community of San Miguel Viejo