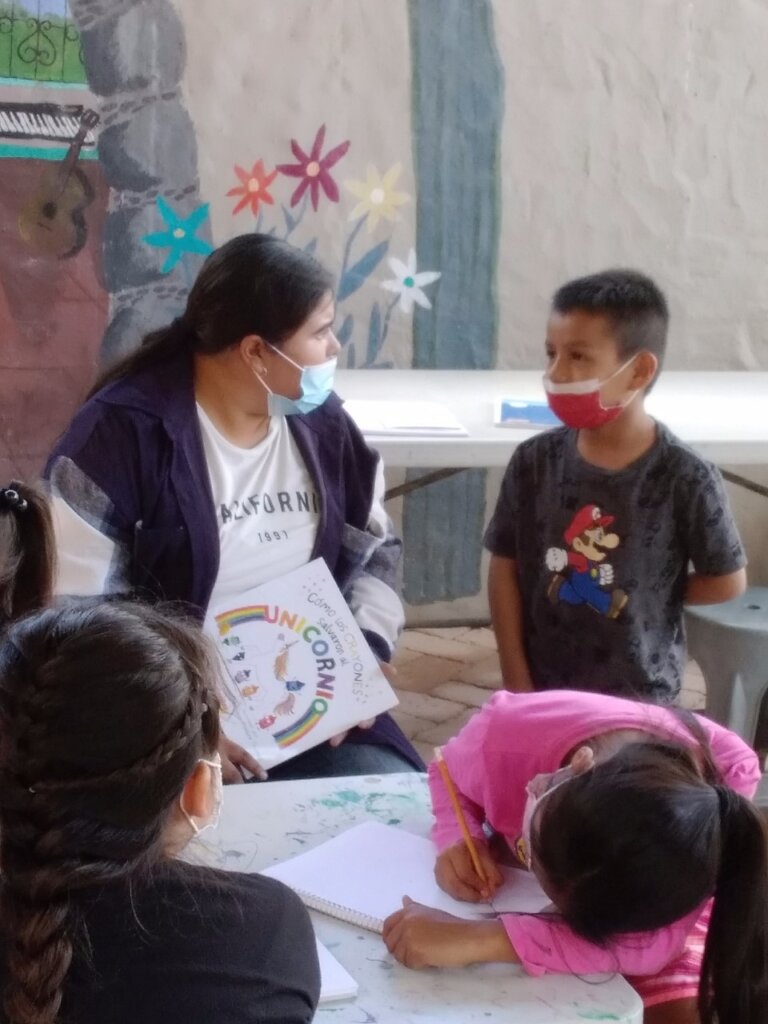 Hello,
We are so excited and happy to be back in person with our kids!
Studies have shown over the past two years that remote learning had a negative impact not only on childrens academic achievement but the childrens social, emotional and mental well-being as well. The shift to remote learning in our small community was full of educational inequities.
For almost two years we managed to stay in touch with our community by distributing at home activity kits. This kept us in touch but did little to help the kids with the lag in their normal education. We are happy to say the children are back in school full time and at Ojala-Ninos we are back in person guiding workshops.
English, Dance, Music and Singing are among a few. We have formed a soccer team which teaches sportsmanship, team work, strategy and technique. Futbol (soccer) is the national sport in Mexico so its only fitting we have a team. We have two energetic volunteers who come once a week with the kids.
Tutoring classes are two days a week with very committed teacher, Diana. Tutors play an important role in the learning process and often can offer the individual attention a child might not get at school. We are very lucky to have Diana on our team at Ojala. We plan to start working with a psychologist and educator to enhance the educational part of our program.
Next week we are starting a painting class, facilitated by a board member/artist and hope to create a 2023 Calendar. We have a sewing workshop and of course, what started it all, Recycled Art , in staying ecologically friendly.
We appreciate your continued support
Please Be Well
Sincerely
Betty Lopez