Project Report

| Aug 25, 2023
Project implementation and Achievements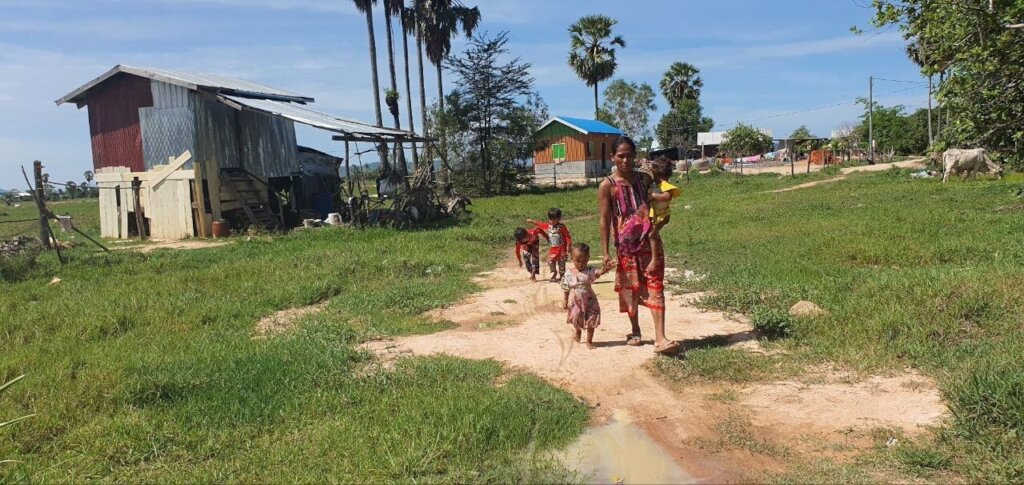 Mlup Russey Organization: Implementation and Achievement in the third quarter,2023
During this reporting period, the Mlup Russey Organization was involved in four major events that highlighted the importance of its role in collaborating with relevant government entities to develop policies and other essential directives. best practices that promote, disseminate, and develop, including reviewing and revising the existing ones. Our contribution and input also included providing support for proper child participation and family-based promotion of care rather than institutional care. A substantial portion of the table above is outlined in brief.
Six capacity-enhancing workshops were provided to different authorities in Battambang, Pursat, and Siem Reap provinces. The topics, which were about policies and guidelines, were mostly provided to the newly replaced Commune Council for Women and Children members and local authorities responsible for child protection. Some participants were from the new commune and district offices. For the Strong Family Campaign training, M'lup Russey's Key Community People were engaged to become effective partners with Local Authorities this period such as Rape Cases, Abandoned Cases, Houses burn down by fire, Lack of foods / Starving, and losing of opportunity for education. The total number of Orphan and Vulnerable Children who were had being supported were 22, 12 are girls and 10 are boys. And one among these is disable child who could not access to the education properly since his physical condition was a reason. The ages of the Orphan and Vulnerable Children range from 3 months to 16 years. The most common service provided is Emergency Foods Support, which was provided to 20 Orphan and Vulnerable Children. The services provided include Education, Counselling, Legal Assistance, Hygiene, Family planning on income generation, House fixing (Partnering support), School Materials, prevent from drop of school by working with teachers and relevant duty bearers.
Supporting children to be able to live with their relatives in the communities is one of our goals to help children secure their basic rights and development in communities. The Kinship care service of Mlup Russey Organization has contributed to the reduction in the number of children separated from their biological family m unnecessary. Caring for children inKinship Careis a very important option after caring for children in their biological family members in community. Mlup Russey Organizationcollaborated with local authorities in putting children in Kinship Care Family through Case conference and family conference to identify the needs of children and to mobilize the resource in responding to the needs of the children as well as their kinship care. During this report period, M'lup Russey has supported 13 OVC (6 F) in total (age 6month to 15 years) including two disabled girls. Through our service, those 13 OVC with the background of violence, parent divorce, abandoned, living in poverty, had received from MRO such as food package, hygiene materials, healthcare support, lgal documents, school material while the kinship care families able to get their home renovation and capital for income generation.
Our MRO's Foster Care Family is a short-term care community where MRO now providing both accommodation and care for 1 child (girl). The girl aged is two years old was sent by NGOs Partner This life Cambodia and authorities from Siem Reap provinces. In accordance to the government policy, MRO has kept a 2-year-old child from her mother who was in prison and put into our Foster Care Family for child development purpose and safety and in the process of doing family tracing and assessment.
During this period, 11 Residential Care Institution were technically supported in the reintegration process and case management improvement. As a result, 5 children were reintegrated back into their families through cooperation between the MRO and 2 of the 11 Residential Care Institutions. Six of the 11 RCIs have developed clear reintegration plans for 60 OVCs who are on the list for reintegration this year. The rest are still in the process of developing reintegration plans for their children.
The youth club program has reached 135 members, including 87 females, among 6 clubs in Battambang. Three RCIs in Siem Reap have expressed interest and suggested establishing another three youth clubs, recognizing their importance. Youth club members have shown increased self-esteem, confidence, and bravery as a result of their regular participation in the program, which includes live coaching and the provision of both soft and hard skills. The improvement of Residential Care Institutions' practices regarding minimum standards, child protection, and alternative care policies has also contributed to these positive changes.
Two Careleavers who had lost hope and were about to give up on their lives and education have been restored and got back up since joining the program. Life coaching, motivation, and trust-building were the main activities continuously provided to support these young adults in building confidence and hope for living in the community. Additionally, life skills training, career guidance, and work experiences were also provided to 39 Careleavers, including 30 females. These efforts are commendable and can make a significant difference in the lives of these young people.
Six Key Community People groups have been continuously building their capacity and supporting their activity plans to reach their vision and mission for transforming their community into a safe and developed place for everyone, protecting vulnerable people and children. Four of the six Key Community People have implemented awareness-raising activities on safety and online grooming, cooperated with local authorities to intervene in cases of child exploitation, helped children return to school, and intervened in the case of a boy with severe bronchitis to provide proper treatment and save his life. These efforts are commendable and can make a significant difference in the lives of the people in the community.