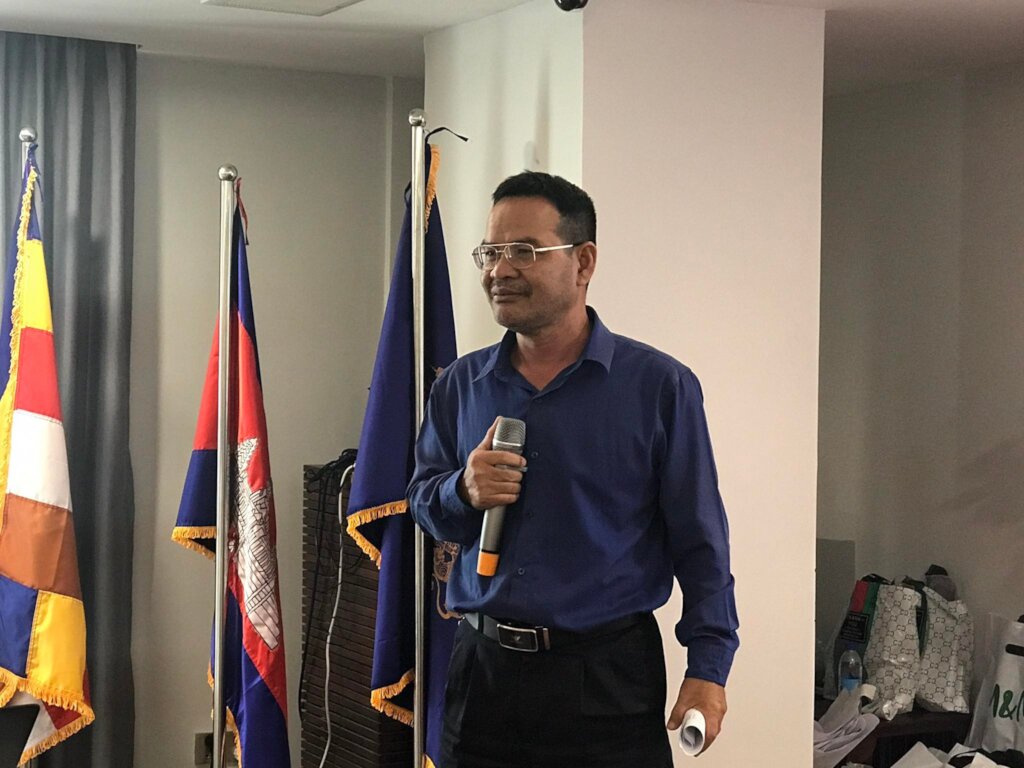 Mlup Russey has helped Residential Care Institution/Orphanages to preventing family separation and transitioned from Center based care to Community and Family based care.
Overview:
Because of some deliberate explanations intended to increase its worth and the image of the institution, the meaning of orphanage is occasionally quite complicated and misinterpreted. However, it is merely described as a place for caring for orphans. Additionally, the orphanage is the final resort/option for orphans and vulnerable children, according to the Cambodia Alternative Care Policy, which means that family and community-based care are strongly encouraged and prioritized. Because some orphanages are registered as non-governmental organizations (NGOs) that work with orphans and vulnerable children, the term "orphanage" has different meanings in Cambodia as "residential care institution."
More than 60% of the children living in RCIs aren't actually orphans, according to our actual experience dealing with orphans and vulnerable children at this Residential Care Institution and from references in the UNICEF study. And some of them faked their identities in order to be chosen to live in RCI with the expectation that they would have a good place to live, wholesome food to eat, an improved educational system, and more freedom for their families from parental responsibility.
Thus, more or less, the presence of orphanage or RCI in Cambodia are the reason of increasing orphan inner the county. This is another reason why the Ministry of Social Work has a strategic plan to reduce the number of orphanages and RCIs in Cambodia while promoting community and family-based care for orphans and vulnerable children through partnership and cooperation with its non-governmental organization (NGO) partners to strengthen community and family-based care; and to prevent unnecessarily family separation for the children. MRO has also become one of their potential partners who are heavily involved in this family's strengthening through various approaches/strategies. One of them is a study tour for orphanages/RCIs to see the best practices of former RCIs that had completely transformed from center-based care to community and family-based care for children.
Outcome statement
Dec 8-9, 2022: A study tour visit has been conducted in cooperation between MRO and MoSVY as we arranged a different RCI Directors from Battambang province and Phnom Penh to visit MRO's Partners (Transitioned RCI) Mom Against Poverty Cambodia (MAPC) and Stellar Children Care Organization (SCCO) aim to increase their capacity in relation to community and family-based care for children as well.
Dec 18-19, 2022: As a result of the RCI meeting at Kep City, transitioned RCI Directors have established some of the community programs (Neang Bai Tong group, Youth group for the community for children, and parenting club) in responding to the needs of Orphan and Vulnerable Children in their target areas. This is one good evidence to encourage that the children are cared for in the community by their parents and community with a different program. Sharing and exchanging ideas between transitioned RCI has given them some important clues for dealing with the process and procedure of transition.
Mrs. UN Samphors passed a request from Neang Bai Tong Group as they are proposing a meeting with MRO to discuss and clarify some of the ideas and suggestions in relation to their willingness and commitments regarding environmental issues.
A significant suggestion from Mr. SAM Piseth is that he proposes a conference/workshop for orientation about the transition process to other Residential Care Institution Directors as it is very important and goes along with MRO's strategy in promoting community-based care for children over RCI care.
Results for first visit to MAPC: RCI Directors had the opportunity to hear from the children directly about the different feelings between living in a Residential Care Institution and the life in the Community with their family. The children in the community said they have more confidence to live in the community rather than a Residential Care Institution because they can communicate with other people in the community, and they have improved their life skills through community people and their family. RCI Directors have appreciated the commitment of an elderly mother regarding the question from Mrs. Koun Chenda: "Without the supports from MAPC, what will you do?" Mother answered: "I will encourage my four children to continue their studies as I really don't want them to live in a hard condition/poverty like me."
Conclusion
This study tour provided a lot of inspiration for the RCIs who came to visit, as they saw the possibilities for turning the Center/Orphanage into another source of support for the children. At the same time, they have received some motivation from the government, MoSVY, the government supporting systems and strategy plan that have assisted the vulnerable and orphan to sustain their living in family, but the government requires more partners to join hands to strengthen family livelihood and help them apply positive parenting skills. So this appears to be an opportunity for them to reallocate their existing resources and prepare a proposal to their donors with a new approach and strategy, or to supplement their existing implementation to support family reunification in the process of children reintegration.
Be noted that some RCIs don't have plan and budget for children reintegration which make the process of reintegration very complicated and risky to the children as they are backing to their family in the community when the support are not properly readied for them.
More than this, RCIs which had been transitioned have shared about their community and family engagement programs which are really effective in supporting the wellbeing, livelihood, and maintaining a good relationship between vulnerable children's family members and also preventing family separation; and the important thing is that they don't hold accountability of the children's lives as their guidance. The directors state that this is their release comparing to their services ran as the Center for the children which they have to take fully accountable for all the children, including food, safety, education, wellbeing, development, and other standard of living that have to fit the Minimum Standard Policy of Ministry of Social Affairs, Veterans and Youth Rehabilitation(MoSVY).
Lastly, we are local NGO feel so blessed to be apart working to protect the children to ensure their right would be fulfilled and more to supporting them to be in the care of their biological family which is the blessing attachment from birth and every children deserve to have. The expression of NGOs partners who came for this visit and also Government officers, stated that Mlup Russey is truly a child safe organization and strongly support the care of family and join hand with a good work to prevention unnecessary family separation.