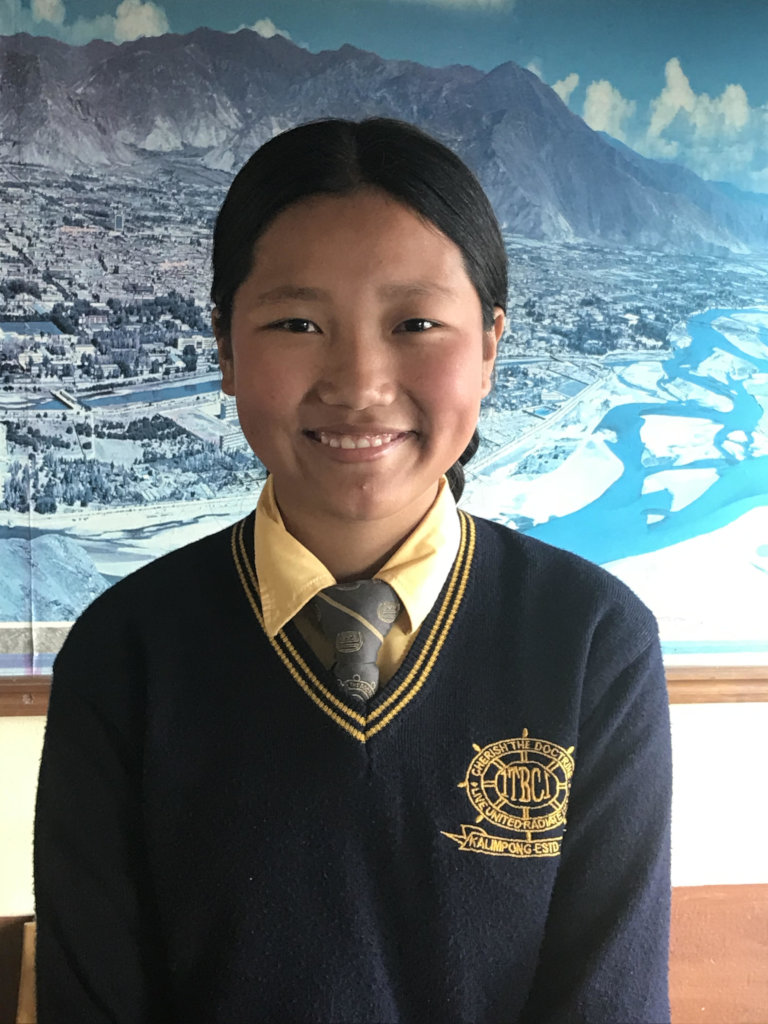 In the early days of the lockdown, the school closed quickly and the older students such as Chodak, pictured, were given online tutoring (mainly over smartphones / WhatsApp as none of the students have computers at home). Some relief food and hygiene parcels were also delivered. The area was relatively untouched by actual COVID cases at that time, so the school was optimistic that they would re-open by August.
Now, unfortunately, Darjeeling ,Kalimpong ,Siliguri and Sikkim are seeing more COVID cases and as such, the government has announced an extension of lockdown and schools have not yet reopened.
Online classes have now been extended to younger students, all students bar lower kindergarten and nursery have online classes and the school also conducted online midterm exams in August (results of this should be out soon). Teachers helped students to prepare for these mock exams and pupils have been given former test papers to help them with this. Teachers also meet regularly online to discuss students' progress and make sure they are staying up to date with their studies.
Schools in the area were due to reopen by the end of September and there is no news on this yet, but with cases increasing dramatically this may not happen and the school is also concerned that parents would not want to send their children to school.
Chodak has been a student at ITBCI since she was 3 years old when she joined the kindergarten facility there.
She says
"I like the teachers and art at the school. I like my life science teacher because she taught me in a way that I can easily do the lessons and remember things. I would say that the teachers are very good at their jobs and they treat us properly and with kindness. I like how there are paintings around the school and in the schoolyard. I am not so good at art but I like that they are there and they inspire me. I don't think other schools have this kind of beauty like this. Mr. Dogah made the art, he was a lovely teacher of dance and art.
At the school all the students treat each other like brother and sister, we treat
each other like family and we look after each other. I have two very good friends
at the school, they are very friendly to me and we have been friends for a long
time, since we were very small in nursery.
I'm going to stay in the school until I graduate and then I will go to higher
education because I want to be a nurse. I've known since I was 8 years old that I
wanted to be a nurse because I love life science and also I want to help people."
Your ongoing support is helping teachers stay connected to students such as Chodak; to maintain a sense of safety, community and essential learning. With your support, children like Chodak are supported during this unsettling period and will be prepared to return to school when it is safe to do so.
Thank you.