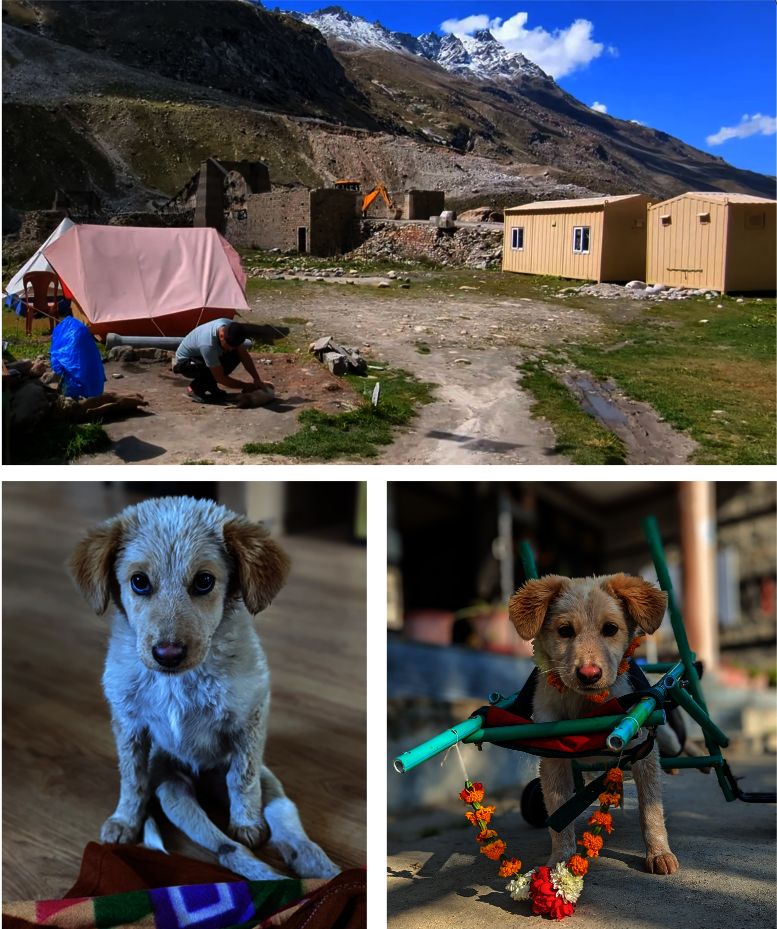 Dear Friend of Manali Strays,
Another year gone, but so many innocent lives saved and changed for the better.
Being the only animal rescue in a 20,000 square km area (Kullu district and Lahaul & Spiti district), we often receive far more calls for help than we can manage with our team of six staff and two volunteers (including founders and managerial staff). In comparison, neighbouring districts like Kangra have three animal rescue charities working within 20 km of each other.
For example, in September, we had to complete a 180 km, and 6-hour, trip to rescue a young puppy. Spiti had been hit by a car and then dumped at a small camp site in the remote mountains of Spiti Valley. Sadly, she was left paralyzed, so we are working on finding her a loving home who will give her the life she deserves.
Spiti was just one of 378 animals that we rescued in 2022. Many had been hit by cars or suffered severe wounds from fighting with other dogs. Animals caught in traps is another common occurrence that we see here in the mountains. This year alone we had to rescue a god caught in an iron trap resulting in the amputation of her leg. We also had to rescue a fox that was caught in a wire trap set for wild pigs. For the second year running, we have seen many distemper cases. This disease is often fatal and we have seen many animals suffer and tragically lose their lives because of this disease.
Another tragic disease is rabies. Sadly, it is still prominent among dogs in this area, with 15 cases being brought to our attention in 2022. In response to this, we have held several vaccination drives, administering 1487 vaccinates this year.
Sterilization will always be one of our main focuses; by reducing the overall population of street dogs, we can minimize their suffering and chances of being injured or contracting infectious diseases. This year we sterilized 496 dogs, including 100 dogs that were sterilized as part of a 2-week camp working with a visiting group from Delhi. We hope collaborations like this will continue and enable us to have an even greater impact within our community and reach far more animals than would normally be possible.
None of the work we do would be possible without the support of people like you. We hope that in the near future, we will be able to expand by increasing our team size and allowing us to rescue more animals, sterilize more dogs, and run a more efficient animal rescue.
Have a great Christmas and a Happy New year.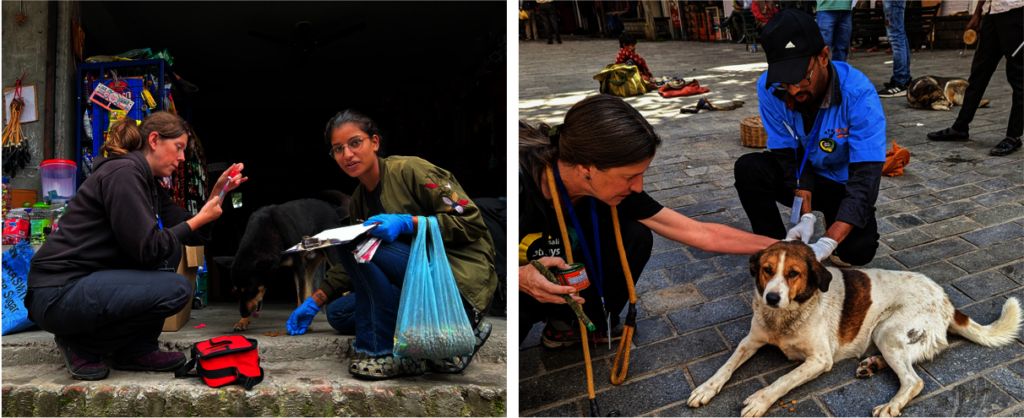 Links: