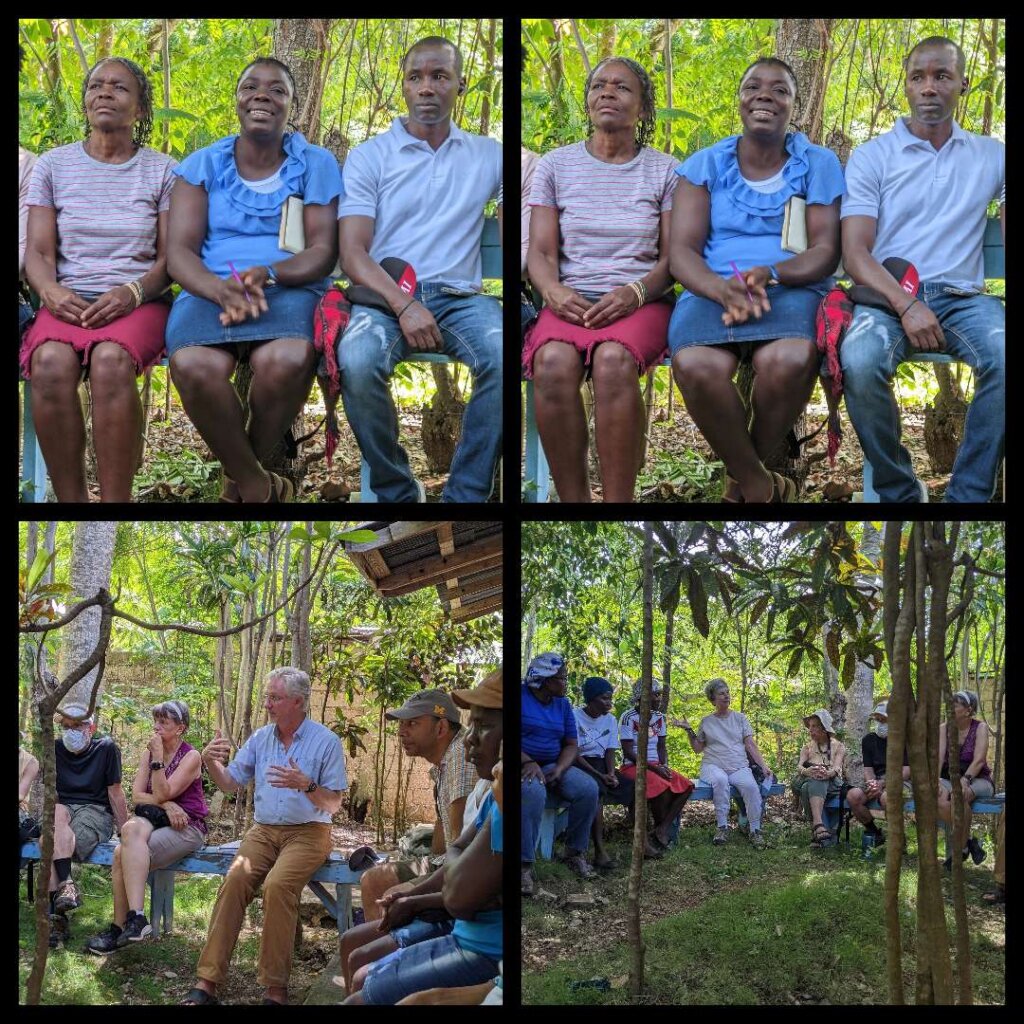 Visiting Lagonav Island, Meeting Families, and Celebrating Successes - Thanks to You
We're back from a week on Lagonav Island with good news about families in the fifth cohort of the Family Graduation Program -- thanks to you.
They continue to make steady progress earning money, saving for a rainy day, and making plans for the future in ways that they simply couldn't have imagined doing before.
Thank you again for your generous support! In fact, thanks to you and so many other supporters like you, all 110 families in the current cohort of the family sponsorship program are well on the way to transforming their lives.
Your Generosity Supports Weekly Accompaniment for Families
Thanks to the weekly training and accompaniment that supporters like you make possible, families are helping to build -- or rebuild -- their home, joining local savings and loans, and bringing home children who they sent away because they were too poor to care for them.
Anticipation, Hope, Hard Work, and Determination
Being in Haiti and meeting with families, it is deeply moving to witness the anticipation and hope on the faces of parents. Through their own hard work and determination -- together with the opportunity that your support affords them -- they are breaking the generational cycle of extreme poverty that once doomed them to a life of utter destitution.
To be sure, life is still challenging, as so many families told us. The skyrocketing cost of everyday things like rice, cooking oil, and flour continues to squeeze families. But for the first time ever, these families now have the means to provide for themselves and a sense that they have some measure of control over their own destiny. Your solidarity is giving them not just the means to earn a living in the short-term, but the training, accompaniment, and confidence they need to thrive well after your sponsorship ends.
A Six-Month Self-Evaluation Finds Remarkable Gains
We're excited to share results from a six-month self-evaluation that found remarkable gains among most of the 110 families in the 18-month program. Here's a look:
97 percent have seen their assets grow with a median growth rate of 142 percent!
95 percent have remained healthy in the past month.
94 percent have at least one income-generating source, up from zero percent.
94 percent are regularly contributing to savings, up from 25 percent.
93 percent regularly use a latrine, up from 89 percent.
89 percent are making plans for the future, up from 11 percent.
88 percent practice good hygiene with their families, up from 71 percent.
88 percent now have basic literacy skills, up from 78 percent.
87 percent participate in community-organized activities, up from nine percent.
48 percent have two hot meals a day, up from zero percent.
Your support makes it possible for caseworkers to conduct weekly one-on-one coaching visits with families, where they use these key benchmarks to measure each family's progress. Thank you again. Your generosity and your solidarity are empowering them to overcome extreme poverty, gain financial independence, and transform their lives for good!
Families are on the Road to Financial Independence, Thanks to You
Your support is also making a series of key financial interventions possible that collectively will ensure that families can earn a dignified living and provide for themselves long after they graduate from the program.
In addition to the livestock and goods to start a small business that supporters like you make possible for families, this past February all 110 families in the current cohort of the program got training in how to start and maintain a savings account.
Now that families have savings accounts they are creating village savings and loans in their communities, to invest their savings and borrow to expand their small business, or in times of crisis when they need emergency funds.
Families are also getting regular training in how to manage their new businesses, along with weekly cash stipends for the first six months of the program to help them stabilize their household income and focus on developing their earning capacity.
I'm so grateful for all that you make possible for families. Thank you again for your generosity and your solidarity as they work to overcome extreme poverty, gain financial independence, and transform their lives for good!
Annia's Story: New Friends, New Skills, New Hope
Annia is a participant in the Family Graduation Program. She is 32-years-old and lives with her two daughters, ages 11 and 3 in Pikmi on Lagonav Island.
Before she joined the program, Annia did not have any friends in her community, apart from some family. Annia often did not have food to feed her girls so her mother would help when she could.
Annia used to buy a small sack of rice to sell. She would buy on credit but often she would be unable to make enough money because she would need to use some of the rice to feed her children. Sometimes, she would try and grow papayas, too.
Since joining the Family Graduation Program, Annia has made new friends. She began to apply what she learned in training about vegetable gardening. She joined a Village Savings and Loan Association, saving a bit of the weekly stipend she began receiving at the start of the project.
She picked goats and small business support as the two assets she wanted. With some additional savings she has been able to collect, she started a small business selling makeup and food staples. Today she has 12,000 gourdes in her savings account.
Annia has new hope for her future, thanks to the support of people like you.
Thank You Again
Your generosity and solidarity with families is transforming the trajectory of their lives, giving them the opportunity to earn a dignified living and provide for their children and themselves long after they graduate. If you have any questions about this report, please call or write to me anytime at (305) 450-2561 or b.stevens@beyondborders.net. Thank you again for your generosity, your care, and your concern for families. I am grateful!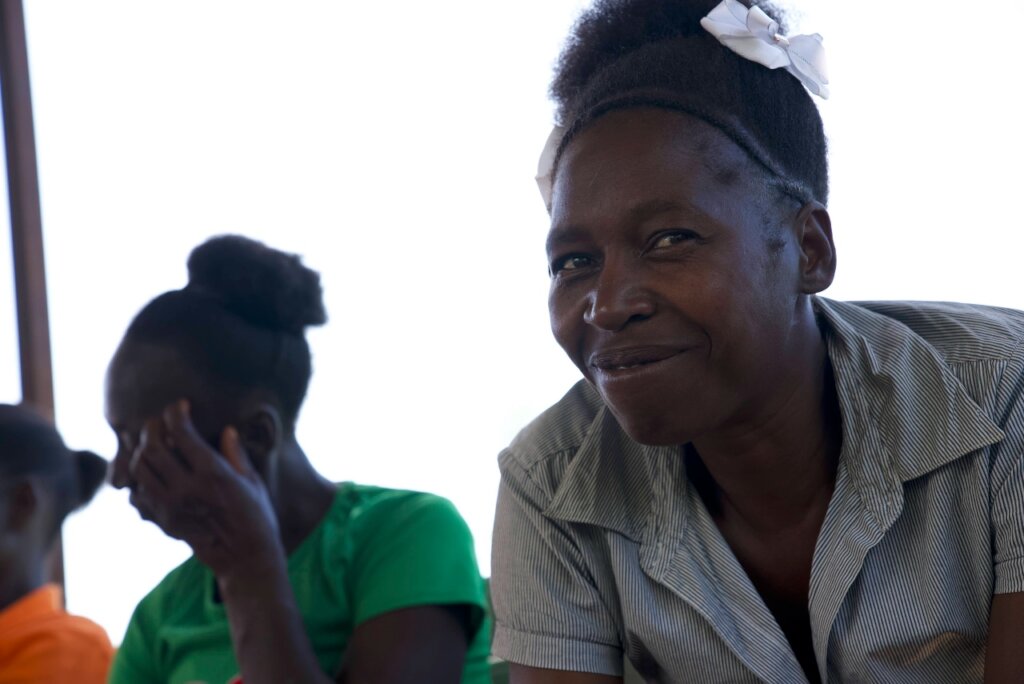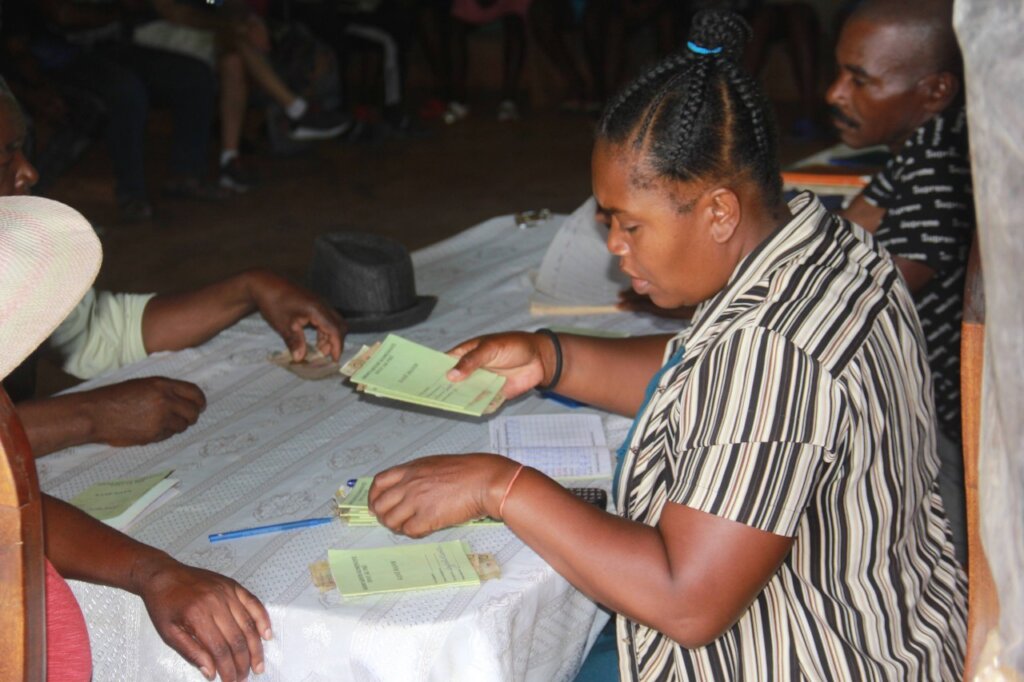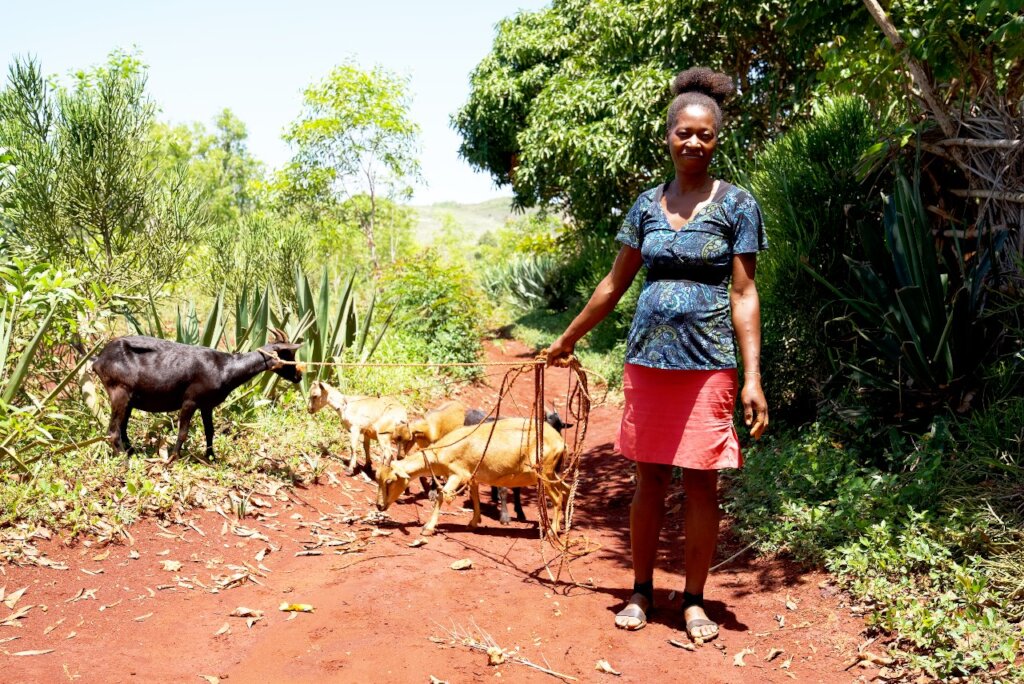 Links: