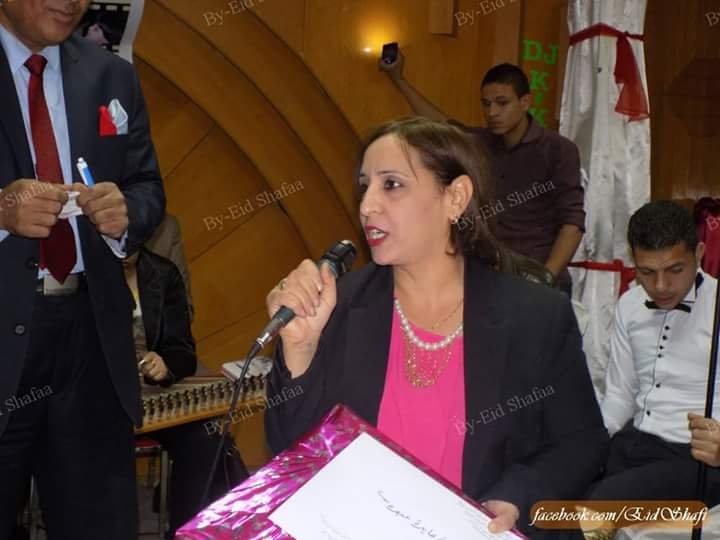 Mother's Day is a time we honor the strong femal role models who shape our lives from the earliest age. Today, I'm writing with good news about the Mother's Day recognition that one of the key leaders of the Valuable Girl Project recently received for her outstanding work on behalf of young women in Egypt!
Aida Abdou, the field coordinator of the Valuable Girl Project in Assiut, was honored in March by local officials of the Ministry of Social Solidarity. As part of marking Mother's Day, which in Egypt is celebrated March 21, they expressed appreciation for her work on women's issues, and especially hailed her leadership on last summer's "Women of Assiut are Decision Makers" initiative.
The initiative raised girls' awareness of their rights in education and employment, and enhanced their leadership and public speaking skills.
Aida, who acknowledged the honor with a heartfelt "Thank you!" has played a key role as mentor and role model for many Egyptian girls.
The ministry's recognition of Aida took place at almost the same time as Coptic Orphans launched the 2017 partner recruitment stage of the Valuable Girl Project with events in Qena, Assiut, and Cairo.
Almost 300 representatives of nearly 130 local community development organizations working on initiatives for women and children attended the unveiling of the project's recruitment stage. That stage will lead to the launch of the project's new phase in September 2017, in which almost 1,500 local girls and young women will be enrolled in educational Big Sister-Little sister mentoring relationships.
We're excited to be gearing up for a great new phase of this project, and grateful that you are funding the skills-building and mentoring that can unlock the leadership potential of these Valuable Girls.
Thank you for your generous gifts to ensure a better future for the young women of Egypt!