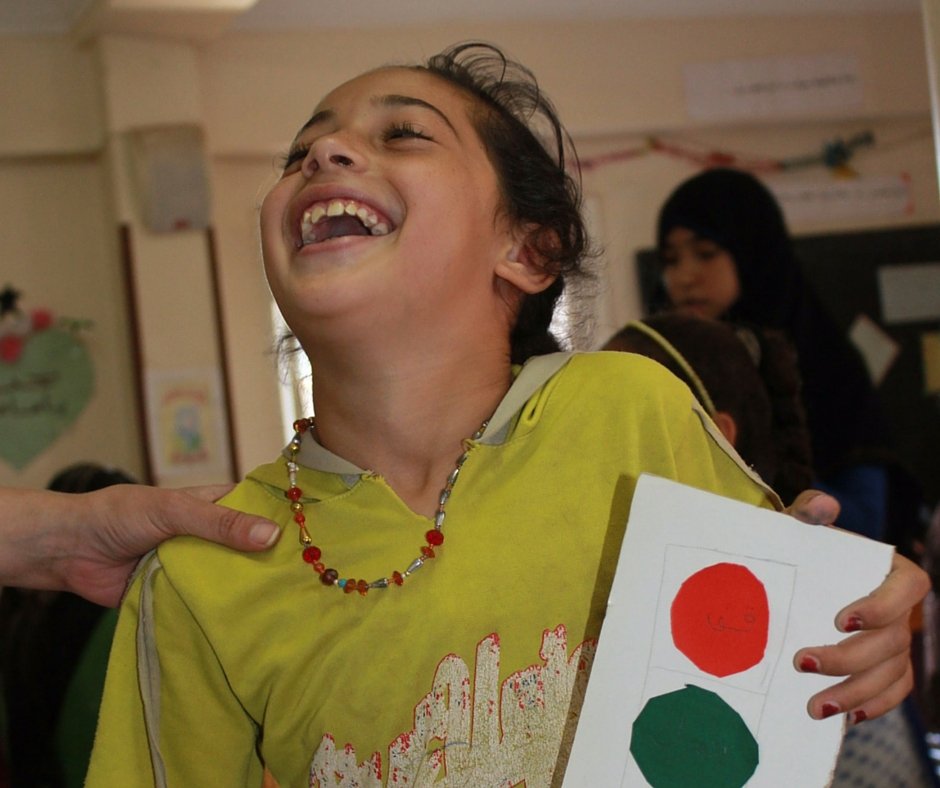 You know how strongly traditions have a hold on parts of Egypt, particularly remote villages in poverty-stricken areas. It's hard for girls there to speak out.
Fortunately, as more and more young women begin to feel empowered, this is changing. And you have a role in this change, because your support has allowed initiatives like the Valuable Girl Project to strengthen their courageous voices. Thank you!
Today, it's great to have the chance to share the results of the Valuable Girl Project through the personal testimony of Salma. Her experience sums up so much of what the project aims to achieve by promoting education and nurturing self-worth and self-expression. Here's what she recently told Coptic Orphans staff:
"My name is Salma. I am 21 years old. I am from Assiut.
There are many oppressive traditions and customs where I live, especially for girls my age. Fathers use these traditions and customs to dominate their daughters and control their future. I didn't really realize that's how it is, until I finished my high school education exam with a score that allows me to go to law school.
It has always been my dream to be a lawyer and stand before the court. Although I submitted my application to enroll in law school, I couldn't go, because of my father. He decided to ignore my dream of going to college so that he could afford to put my brothers through high school. I had to stay at home, and I was psychologically distressed and didn't like talking to anyone. I stayed at home for a long time.
After a while, I heard from a neighbor about the Valuable Girl Project. In the beginning, I didn't feel like taking part, but when my mother saw me dejected about seeing my friends enrolled in college, she told me to go as a way of having fun.
I was accepted into the project and became a Big Sister. At first, I was kind of an introvert, but as the sessions went on, I started to engage in conversations and express my own opinions. I began building relationships with other girls in the project, and I got very interested in discussions and learning about my rights.
Step by step, I began to regain my self-confidence and come out of my shell. What encouraged me the most is that my Little Sister started to make real progress with her education. I started to like the project, and the stipend for Big Sisters was my only hope of pursuing my university education. I saved money to be able to enroll without having to ask for financial aid.
The way I learned to mentor my Little Sister helped me pass an interview with a childcare facility. Now I save money from my stipend and from that job, and I can pursue my education, even after I'd lost hope. I re-submitted my application to law school and was accepted, and I'll start classes in September. Girls aren't helpless anymore. I will learn and teach others."
Stories like Salma's confirm that what Egypt's young women need is not handouts, but a chance - a chance that you provide when you support the Valuable Girl Project to bring them educational opportunities. Thank you!
*Name changed to protect the privacy of the Valuable Girl.