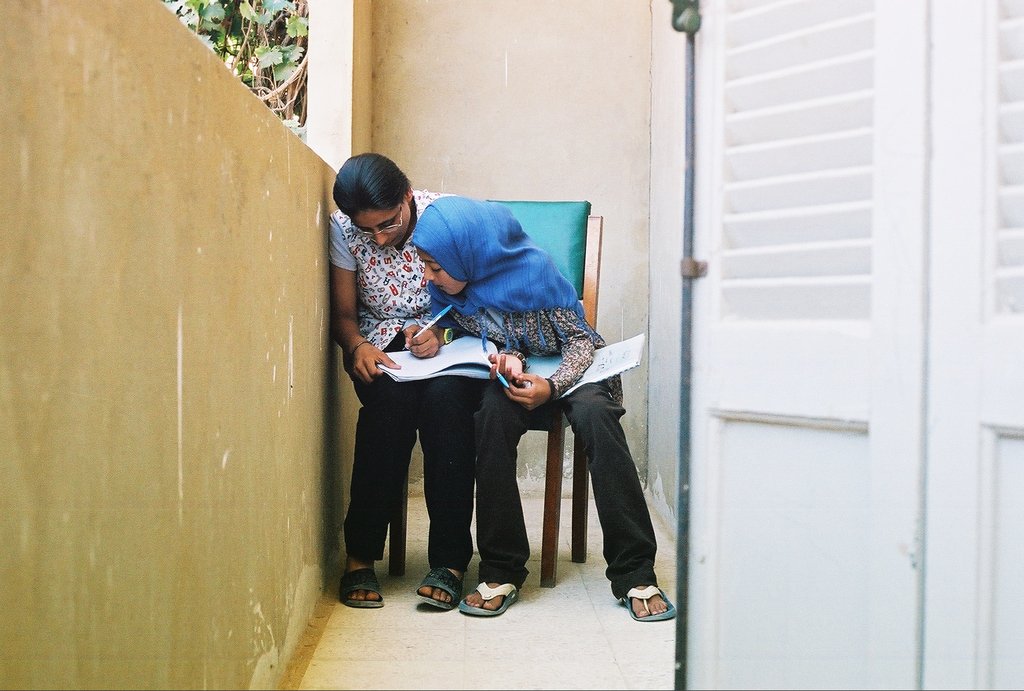 This past September, our Executive Director, Nermien Riad, went to Egypt to personally deliver a $175,000 check of donations to the Coptic Orthodox Patriarch, Pope Tawadrus II. This money was part of an emergency fund for all the Orthodox Christian Churches burnt on August 14th following the deposition of the Muslim Brotherhood president, Mohammed Morsi. When she asked him what more an organization like Coptic Orphans could do to support their country, the Pope told her simply: "Work towards peaceful co-existence and religious tolerance in our Egyptian villages." With this news, Nermien Riad returned to the US to remake our Valuable Girl Program.
Today, we are redesigning our program to actively pursue what were the unintentional effects of educational mentorship: interfaith interaction that broke down stereotypes, collective cooperation that created friendships, as well as work that brought together communities divided by sectarian tension and violence. This time around, we aim to intentionally pair up Little and Big Sisters across religious lines, run awareness-raising seminar for Sisters and their families, and have training activities in conflict resolution and mediation techniques.
We invite you, our dearest supporters, to continue this journey with us. More importantly, we recognize that we would not have made it this far without you. Your thoughts, suggestions, and support are what propel us forward. What do you think? Can we make a difference in Egypt through grassroots interventions to promote a peaceful co-existence and community cooperation? We sure think so.
And just so you know: despite the country's recent upheavals, the Valuable Girl Project continues to run 9 sites all over Egypt and works with over 500 Big Sisters, Little Sisters, as well as Local Coordinators.