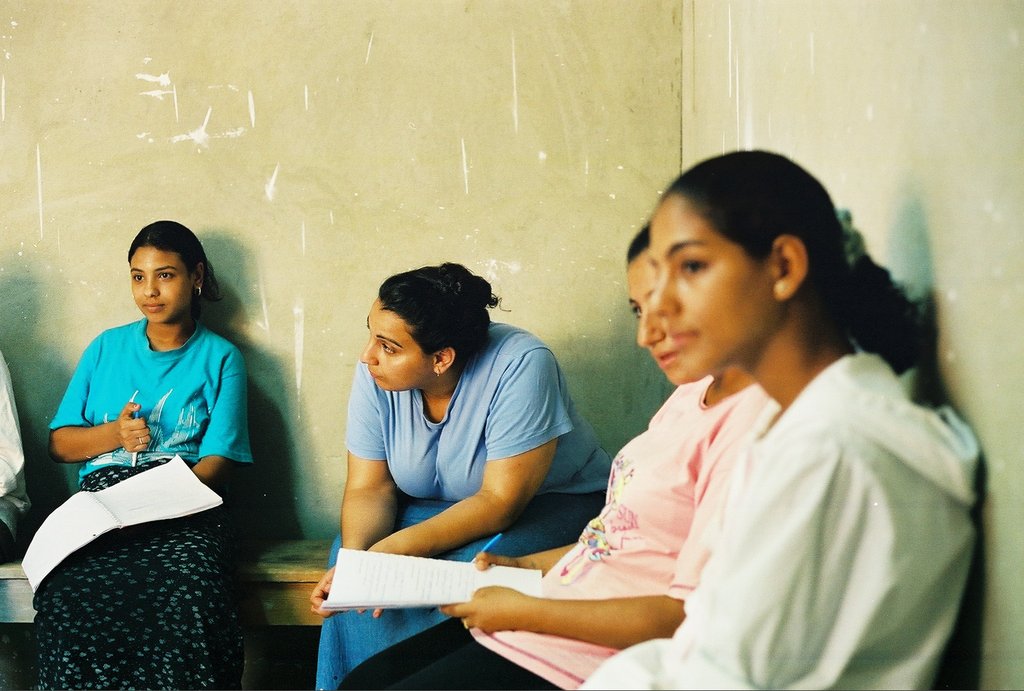 Sherry served as a local coordinator for a Valuable Girl Project site. The experience of helping girls succeed in school and lfie who found themselves marginalized in their villages just for being girls--and some of whom had experienced the further marginalization of being fatherless, a serious circumstance in Egyptian culture--transformed Sherry's life. She decided to dedicate her life to work with paternal orphans as part of Coptic Orphans.
Late this September, was sitting at the back of an old microbus after spending a long day going from home to home, checking on the progress of orphaned children in Samalout, and delivering free health insurance cards to children.
The cards gave each child rare coverage for high quality medical care in a country where woefully inadequate government health systems often leaves children from poor families with debilitating chronic and terminal conditions.
She had cards for 250 more children in the bag she held tightly on her lap against the bustle of passengers stacked together—unbuckled—throughout the bus.
Just before they crossed a bridge to Mallawi, the bus's breaks screeched. It hit the car ahead with a crunch and a jerk. Passengers slammed backwards and piled into Sherry as she felt the bus swing around. Their weight became crushing as the front of the bus tilted wildly. She knew they were falling in the Nile.
They hit the Nile with a smack. Glass shattered and poured into the bus with cascades of water.
She prayed and immediately thought: "The God who brought Jonah up from beneath the waters is my God, too." With that, she closed her eyes.
Men pulled Sherry out the window of the bus, and she emerged without broken bones or major injuries. Only the tenderness of minor bruises remained days later.
But the story doesn't end here.
Two weeks later, the police called. They found a plastic envelope that had her name on it floating down the Nile. The envelope had the precious health insurance cards for the 250 children in her area who were still waiting for access to medical care.
Sherry draws on her faith when she reflects about what happened: "Because I am serving God's children, He rescued me from drowning. And because Coptic Orphans' children are His own, He returned their health insurance cards safely – 15 days later, and from the bottom of the Nile."