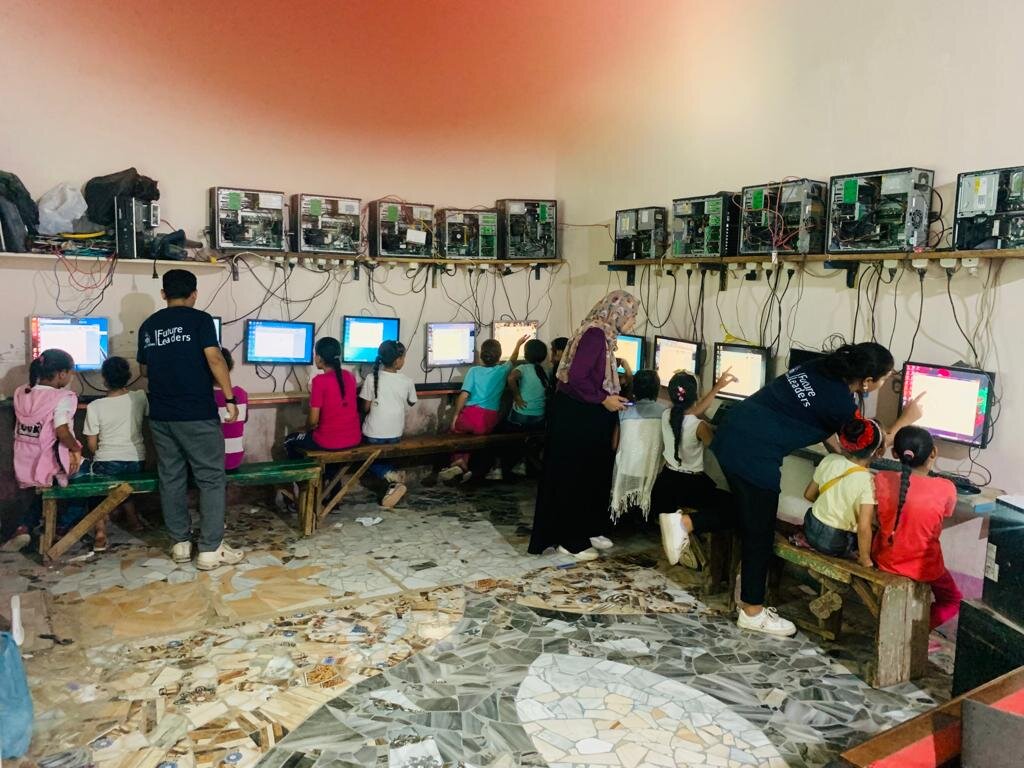 We have some incredible news this quarter about our valuable girls.
Many Little Sisters in our program have been asking to learn new computer skills. With the need for computer fluency higher than ever, it only made sense. So we turned to our Future Leaders to organize and implement the perfect workshop for them.
Future Leaders, university students in another Coptic Orphans program who have gone against all odds and excel academically, volunteer for others in their spare time. For this particular need, they put their heads together and planned the perfect workshop.
At the workshop last month, Future Leaders designed and delivered a computer curriculum for the Little Sisters with basic knowledge about programs like Paint, Microsoft Word, Microsoft PowerPoint, and internet safety tips. They even handmade cardboard keyboards for the girls to take home and study!
650 Little Sisters attended the workshop in three different governorates: Cairo, Minya, and Assiut.
The importance of a workshop like this can't be understated. Computer literacy can be easy for us to take for granted, and we are so pleased more girls will grow up ready to participate in the digital world.
In fact, one Little Sister's mother was so happy her daughter learned computer literacy, she came in and asked to be taught herself!
Thanks to your support, Little Sisters will begin the new school year more prepared to use digital classroom tools.