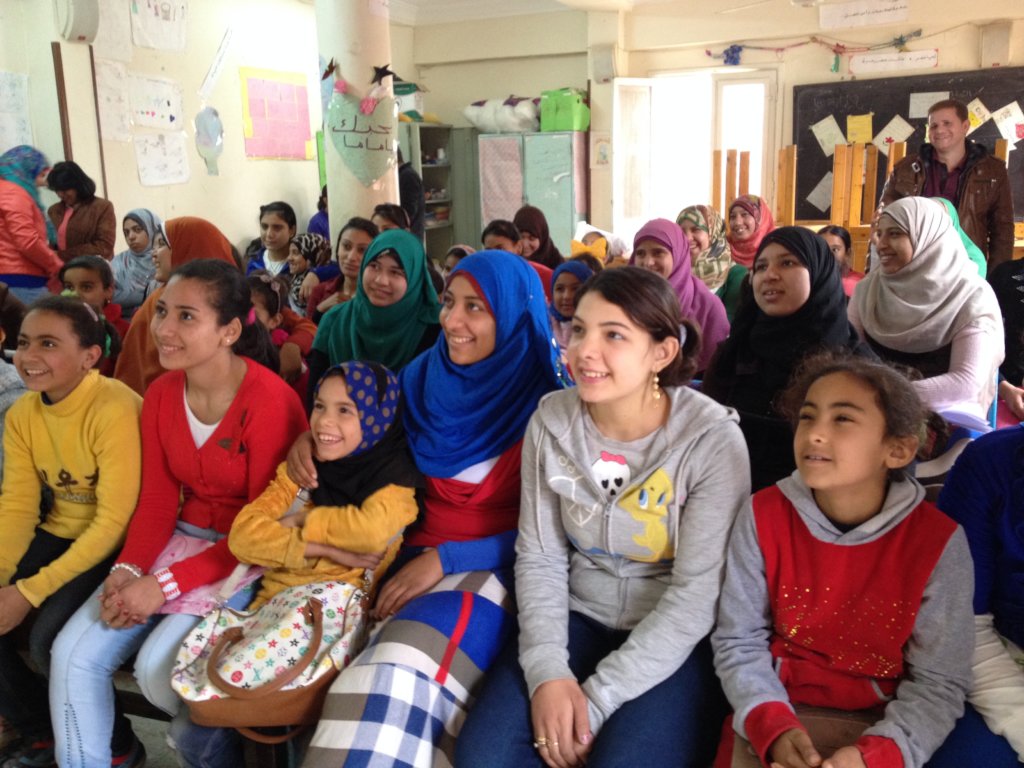 El-Matarya is a district located in northern Cairo. Historically, it was one of the most important and powerful centers in ancient Egypt. The area is famous for the obelisk of King Senusret the First, who ruled Egypt for 45 years, and "Mary's Tree," an ancient tree under which it is said the Holy Family rested during their time Egypt.
Unfortunately, in modern times El-Matarya has become a hub for extremists, which has led to a spread of violence, fanaticism, and discrimination in the area.
The Valuable Girl Project (VGP) aimed at empowering girls in El-Matarya by working on three areas: encouraging young girls to stay in school, fostering tolerance among Christians and Muslims, and building a spirit of volunteerism through the VGP community initiatives.
The project chosen for the girls of the El-Matarya branch of VGP involved helping students with special needs. Special needs children El-Matarya usually receive no specialized education to meet their unique needs. Egypt has special schools for children with special needs, but such schools are usually not affordable. As a result, students with special needs fall through the cracks at regular schools.
A group of the Big Sisters did the necessary research, pinpointed the local school with the highest population of special needs students without a classroom, and decided to build them a classroom. They went to the manager of the El-Matarya Directorate of Education to get the official approval to build a classroom on-site. Due to Big Sisters' determination and sincere social responsibility towards their area, the Directorate granted their request almost immediately, without the usual red tape.
Next, the girls solicited financial contributions from the community to help cover the cost of construction. Their plan received an immediate positive response from concerned local parents, who donated enough money to build the classroom.
Within a matter of weeks, the girls were able to complete the classroom. They decorated the walls with colorful murals and the name of the VGP initiative: "It is my right to learn."
Sadly, not everybody believes that it is indeed every child's right to learn. At Valuable Girl, we are not only educating each girl, but instilling in her that education is not a privilege, but a right. As these girls grow into responsible women, they will teach this lesson to future generations.
Links: