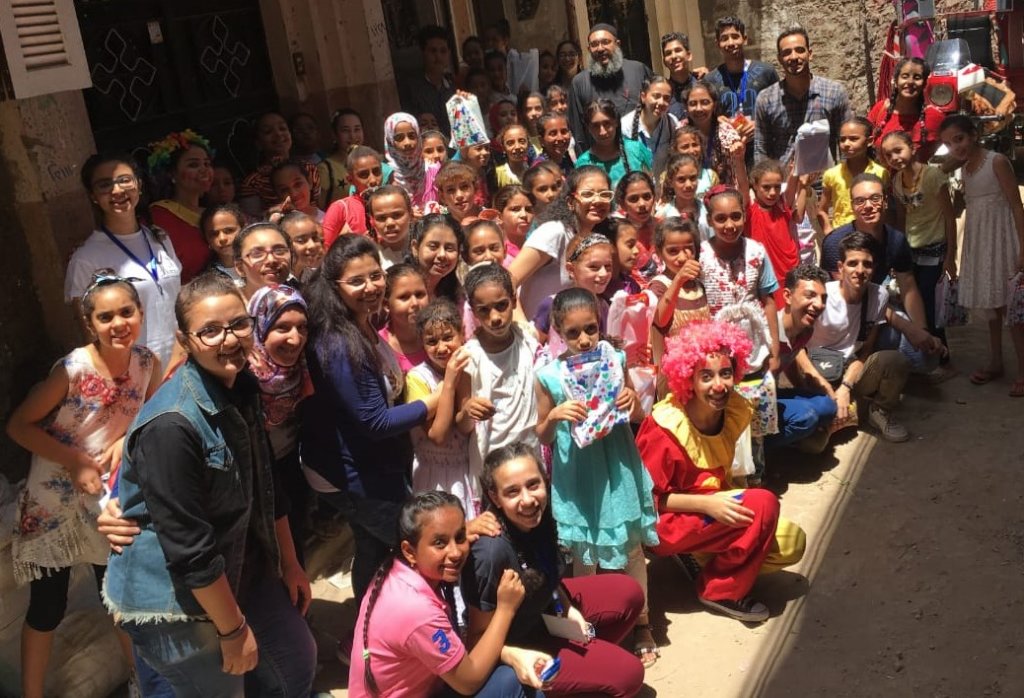 "Education is the premise of progress, in every society, and every family" Kofi Annan. Transforming children's attitude towards the importance of education is one of Coptic Orphans main goals for the children participating in its programs. The Valuable Girl Project works on encouraging girls to embrace education as essential to their personal prosperity and development. Girls in Egypt, especially in high poverty areas, encounter daily challenges that stand in the way of their academic advancement. The harsh economic conditions, social oppression to women and girls, and the general societal inclination to support boys more than girls in education are deep-rooted issues that VGP tries to remedy one day at a time. In this report, we bring to you some testimonies about VGP's role in changing the girls' performance at school and self-growth in one of the villages in Upper Egypt.
In one of our field visits, we met with Father Abanoub Ibrahim, the CEO of the Better Life Association for Community and Sustainable Development, in Assiut governorate. Fr. Abanoub told us about the huge transformation that VGP made in the village where it is implemented. "The project achieved positive results and surpassed all my expectations," said Fr. Abanoub. The story he told was of a little girl in primary school called Magda who used to hate going to school. Magda's mother used to have a very hard time encouraging her to study, and the best she could hope for was for her daughter to pass her exams with no 'F' grades. After being a participant in VGP, Magda was able to pass her exams and came in first place among her classmates. This is very impressive. Can you believe it?! From a girl who didn't want to go to school to a passionate student pursuing the highest grades!
Not only was the impact of VGP evident in the academic advancement of girls, but it also showed in their general demeanor and outlook on life and towards themselves. Fr. Abanoub said that the families are impressed by the positive change they see in their daughters who look happy, clean, proactive, and creative in implementing the project activities. "Girls became expressive, optimistic and passionate about their future and themselves. I've never seen their potential before, but now I can testify to their talents and capabilities" said Fr. Abanoub.
Witnessing such significant impact is what drives us to keep working on and pushing for girls empowerment in Egypt. We believe that education is a fundamental tool to equip our children with the skills and characteristics to become proactive and successful in their communities and society at large.
Thank you for your partnership with us, donations to our cause, and trust in the impact we can make in the lives of those precious girls and young women.