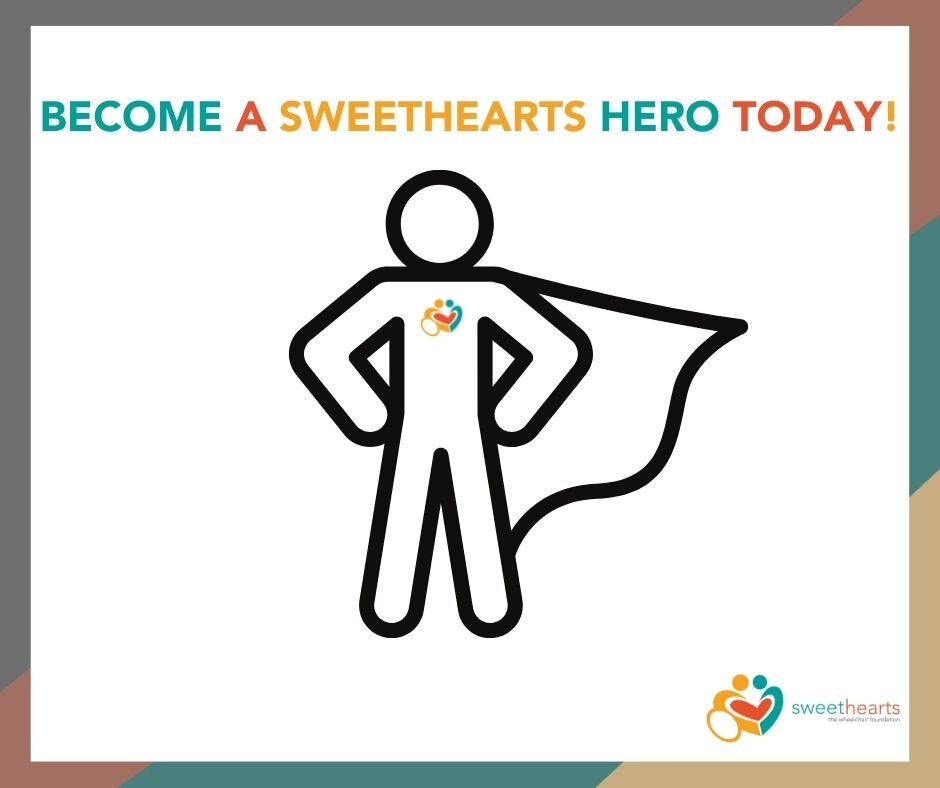 Hello friends and fellow Sweethearts,
t has been a busy and exciting season filled with change and growth. We would like to extend our sincerest apologies for not being in touch with you lately.
We are thrilled to share with you the ongoing success of our mission to provide the Gift of Movement to those in need. The outpouring of support from our generous and passionate supporters has been truly heartwarming. From those who have a shopping bag full of #Tops&Tags to those who have entire garages overflowing with them, every contribution, no matter the size, makes a significant difference.
With 30 individuals currently on our waiting list for wheelchairs and new requests pouring in, we have much work to do. The cost per wheelchair ranges from ZAR3,500 to ZAR60,000, and we are grateful for every effort made to reach our goal.
In 2022, we celebrated the festive season a bit differently due to the capacity of our dedicated volunteers, but we were still able to hand over 28 wheelchairs and change 28 lives. We are now working hard to help Bandile receive his wheels, and we are 49.5% towards our targeted amount.
On February 14th, 2023, we will be celebrating a decade since our first wheelchair donation. This achievement would not have been possible without the support of our special volunteers. We have also applied to be recognized as a Public Beneficiary Organization by the South African Revenue Services, and we are eagerly anticipating Mandela Month in July 2023, when all South Africans come together to pledge their 67 minutes to help those in need.
Your support is invaluable, and we could not have achieved our success without you. We are thankful for your continued generosity and commitment to giving the Gift of Movement. Thank you for helping those who cannot help themselves.