39.5 TONS OF TOPS | 12.2 TONS OF TAGS 295 WHEELCHAIRS | 51 COLLECTION POINTS
Can you believe that #MandelaMonth is over? We sure can't! The entire month was filled with excitement and sweethearts spread far and wide all played their part in uplifting the lives of others! In true Madiba spirit, we handed over 12 wheelchairs!
Thank you to all our sweethearts for helping us make this possible and for driving our #67TopsAndTags initiative! It was a resounding success thanks to you!
BE THE CHANGE, GIVE THE GIFT OF MOVEMENT
In honouring Women's Month, we want to celebrate everyone who has contributed time, sweat, and even tears to our cause - especially the ladies. You're an important part of the foundation and it's because of you that we are able to give wheelchairs to those in need! We thank you from the bottom of our hearts.
Did you know that The sweethearts Foundation was founded by three women? Deanna, Karen and Leigh joined hands and handed over the first ever wheelchair to a lady named Dora Williams.
This Women's Month our goal is to help Ronel who has been waiting patiently for her very own wheelchair. Ronel's story is heartbreaking to say the least. She literally went from being ablebodied to needing 24-hour care overnight. She was finally diagnosed with Transverse Mylitus, located in C6/C7, which has permanently paralyzed her legs, hands and arms.
During rehab, Ronel met the man of her dreams - Thinus. Ronel later developed septicemia and gangrene up to her 5th vertebra due to poor care. Thinus decided he couldn't trust anyone else to care for Ronel and took over. Thinus does everything he can to help Ronel, even typing her text messages. A happy twist to the story is that Thinus asked Ronel to be his wife! She of course said yes, but unfortunately, due to limited funds, they decided to postpone their wedding and first ensure that all of Ronel's needs are taken care of.
Ronel requires a specialised electric wheelchair. These wheelchairs are extremely costly, but with your help, your generous donations and every single Top and Tag, we can help Ronel "walk" down the aisle to marry the man of her dreams! During the 12 Days of Christmas fundraiser we raised R6000 for Ronel and need to find the shortfall of R25 000! Can you help us?
BRONSON HAS PLEDGED TO RUN 100km FOR RONEL!
Bronson, an avid sweetheart, runs the kilometers every month which are sponsored by friends and family! Bronson's efforts have already helped Nhlanhla and Pamela, two of our 12 Days of Christmas beneficiaries and now he is going to help Ronel! Go Bronson!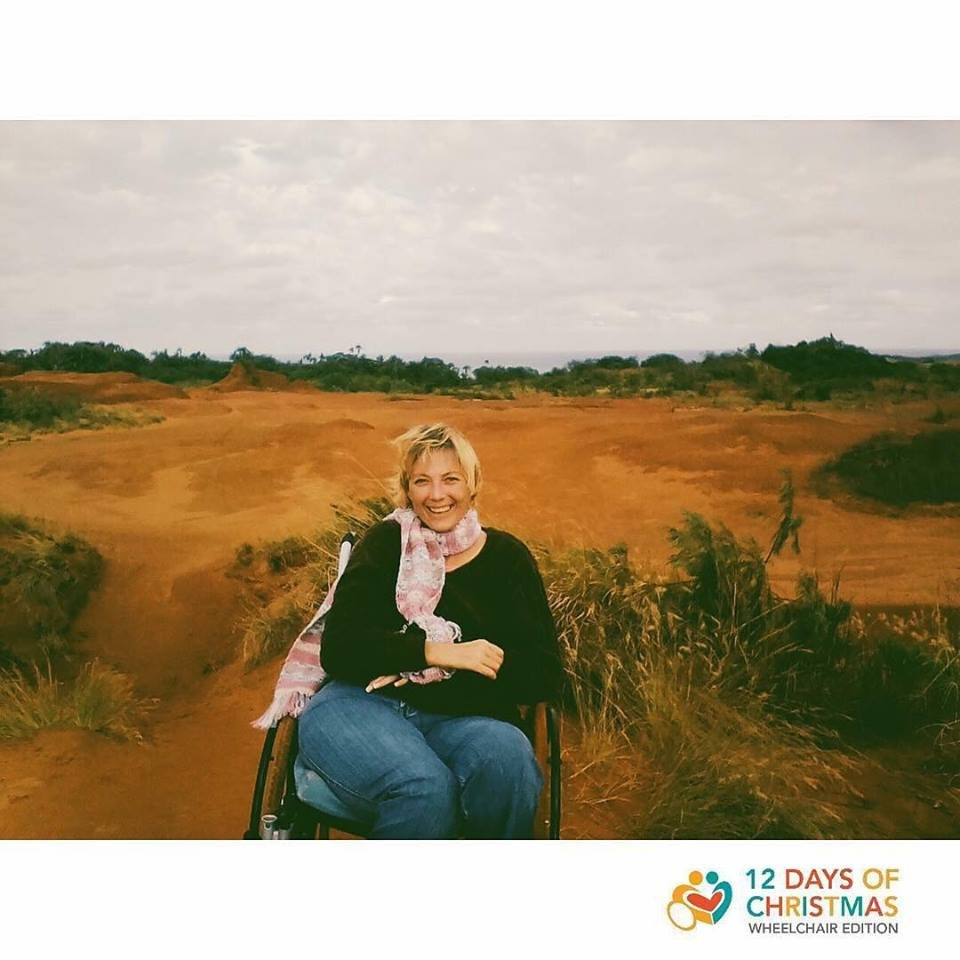 Links: