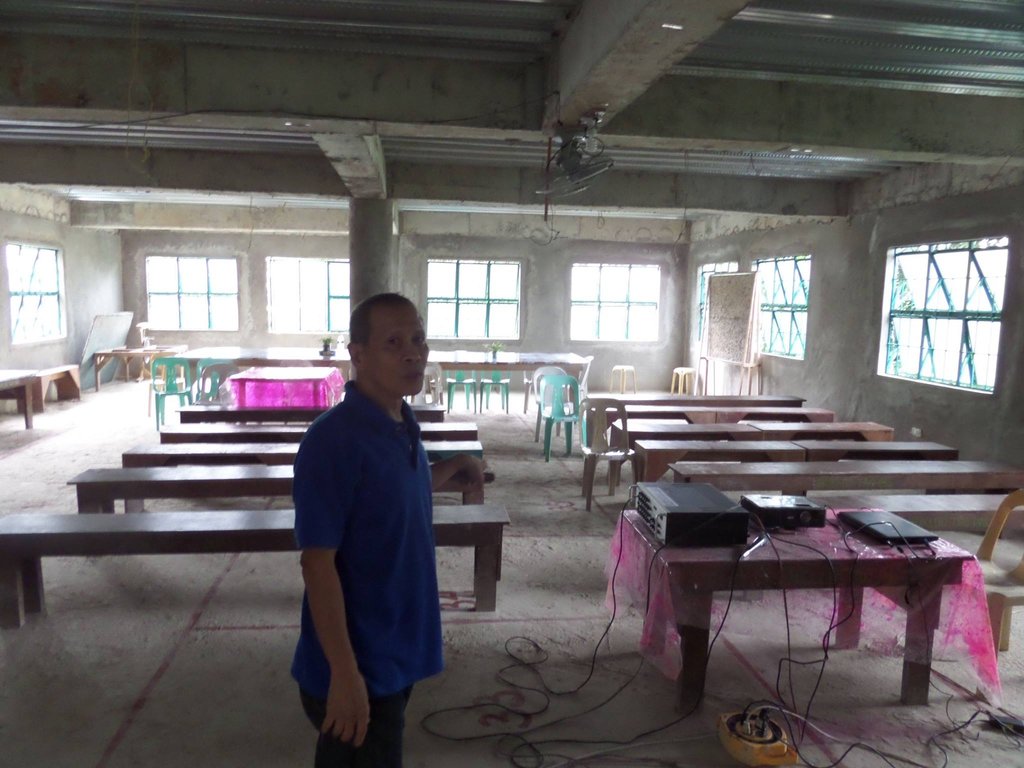 Thanks to your amazing generosity we've recently worked with our partner Buklod Tao to improve the Banaba Livelihood and Evacuation Center, just outside of Manila.
The main structure of the center was built by another NGO but their funding ran out before work could be completed. While some of the building was usable, only the first floor had windows and this meant the upper two floors were badly exposed to the elements. The center also lacked a mains water supply and only had two working bathrooms.
For most of the year the center is used to host Buklod Tao's impactful community development projects. But with windows on only one floor even moderate rain would disrupt these projects.
During typhoons the center is intended to be used as a safe place for sixty evacuated families. But with protection, sanitation and water supply all limited only a very few could use the building.
This was all incredibly frustrating for Buklod Tao who work tirelessly to improve their community and to help protect it from disasters.
But thanks to your support, we've been able to make great progress on making the center usable over the last few months.
The center's second floor is now watertight and secure, thanks to both windows and security bars being installed. We've also finished construction work on the centre's second and third floor bathrooms. This work has doubled the amount of usable space in the center and it's also doubled the amount of usable sanitation facilities.
With your help a rainwater harvesting system and pump have also been installed to provide the water supply.
The harvesting system can store over 650 gallons and we've helped train Buklod Tao in how to sterilise the contained water. This means families evacuated during typhoons can now receive safe drinking water without outside help being necessary.
Thanks to you we've also added additional cooking facilities at the center. This is already allowing Buklod Tao's "Community Kitchen" to provide even more hot meals to evacuees during typhoons.
Outside of typhoons one of the community development projects based at the center involves teaching vegetable gardening to families. This provides families with better nutrition and more food security.
It's a great project so we've recently supported its growth through the construction of a greenhouse at the center for seedlings.
This greenhouse, and all the other recent work at the center, was only possible because of your kind and generous donations. Because of your gifts Buklod Tao will be able to help their own community even more in 2015. Thanks so much for your support!
As always, if you ever have any questions about how we're using your donations, please don't hesitate to email Andy@IDVolunteers.org. I would be delighted to hear from you.