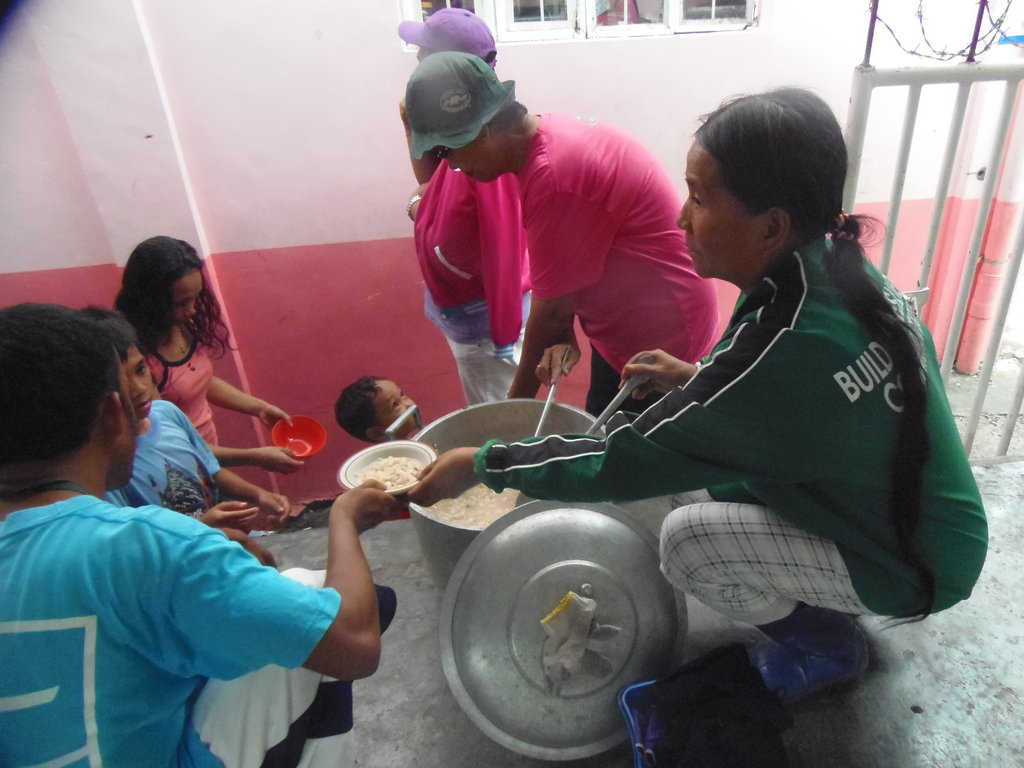 On July 16th, typhoon Glenda slammed into Manila bringing hurricane force winds and rain. The community of Banaba is used to flooding, but Glenda's strong winds made it particularly dangerous.
Thanks to you, the community leaders of Buklod Tao were ready and, as soon as it became apparent that Glenda would strike Banaba, they sprang into action.
We asked community leader Noli to tell us about his experiences of typhoon Glenda and the work your donations made possible. Here's what he had to say:
In the evening of 15th July, during the calm before the storm [we] purchase needed food items so that we would be able to prepare food for the people who would probably need to evacuated. We also made sure that our community leaders had credit on their phones, so we could stay in touch during the storm...Monitoring of the river and the wind ensued all throughout the night and we relayed early warning to neighbors - especially regarding the perils of big trees being uprooted and might fall to walls and houses, and about the level of the river. Boats were readied, the vessels already prepositioned all year round in the peripheral communities prone to flooding.
In the morning of 16 July, the communities were whipped by the strong winds of Glenda coupled with strong rain. But the winds were more devastating than the rain. The rivers did not swell. Roofing materials and plywood or tarpaulin sheets were blown away. People evacuated to four centers and our community rescue teams helped people reach safety.
We transported kids and mothers from sition Libis Riverside to safe evacuation centres. At midmorning we prepared two cauldrons of hot porridge and fed more than 100 people who had been forced from their homes.
As the storm calmed, we worked with the neighborhood President, Romy, to undertake a rapid damage assessment in the community. We found that 71 informal settler families had badly damaged homes and were in terrible need. We used our emergency fund to buy much needed repair and replacement of roof materials, plywood wall and construction nails.
No casualty was reported.
In times like typhoon Glenda, we remember our motto"In times of affliction, God and Preparedness are our protection".
Thank you for making it possible for us to prepare!"
Without your donations, Buklod Tao wouldn't have been there to ensure families reached safety, to provide supplies to make emergency repairs and to make sure families forced from their homes had a hot meal in their time of need. Thanks so much!
This almost certainly won't be the last severe weather that Buklod Tao will have to cope with – and that's why we hope you'll give what you can today.
Thanks so much, and we wish you all the best.