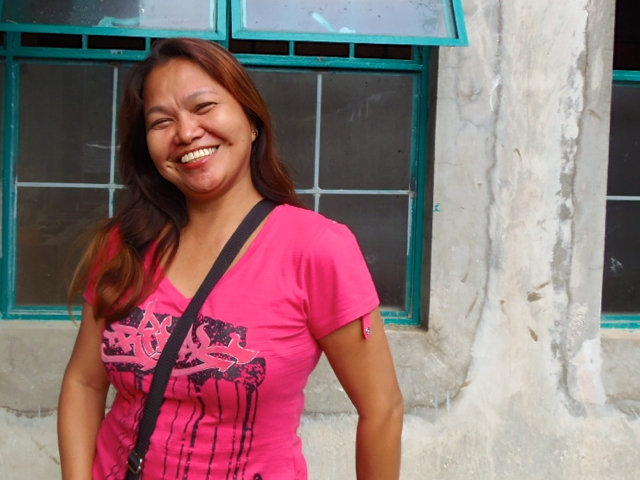 In Banaba, it's not a question of if there will be another flood - only when. That's why your gifts to help the community prepare for disaster are so essential.
Like all of our rescue team members, Maria is devoted to helping her community. But, if the worst comes to the worst and Maria needs to evacuate someone who has been injured, Maria needs to know what to do.
That's why we recently helped community leaders learn about first aid.
Over an intensive two day course led by army personnel, rescue team members like Maria learned CPR, how to safety move someone who may have a spinal cord injury, how to splint a broken bone, how to navigate through smoke – as floods often trigger fires – and much more.
Your donations funded this training – thanks so much!
While the recent training was fantastic, there's still much to do. Not all of our teams have received first aid training, and some of them still need new equipment – like first aid kits and life vests .
Happily, GlobalGiving is joining the fight to help Banaba prepare for disaster.
One July 16th, GlobalGiving will match your gift by 50%. This means that if you give $50, GlobalGiving will top up your donation to $75, and we'll be able to keep investing in Banaba's ability to resist and recover from disasters.
That makes July 16th a very exciting day to give!
If you ever have any questions about how we're using your gifts, please don't hesitate to email Emma@IDVolunteers.org. I would be delighted to hear from you!