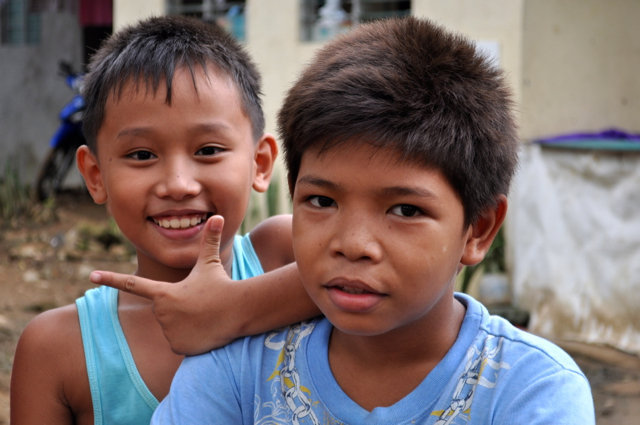 We hope you had a Merry Christmas and thanks so much to everyone who has set up recurring donations following our email on the 20th!
Today, we're looking back on 2013. It's been a fantastic year. Thanks to you, Filipino community leaders have helped hundreds of community members prepare for disaster. More families than ever before are receiving texts telling them when they need to evacuate and more supplies are being stockpiled every day in preparation for the next flood.
Your investments have made all the difference for families like Mae's. Because of you, Mae's mom sleeps a little more soundly knowing that, if floods come in the night, she'll be ready.
But while huge progress has been made in 2013, there are still too many families who haven't received any training and who remain unprepared for the inevitable floods which affect their community. We also still need to stockpile more essential supplies – like food and drinking water – to ease suffering during and after floods.
This New Year, we hope you'll resolve to help families like Mae's prepare for disaster by setting up a monthly donation for 2014.
A meal costs just $.25, so your monthly gift of just $10 could feed 40 evacuees every month when floods come. When you set up your recurring donation before the ball drops and 2014 begins, GlobalGiving will match your gift.
Set up your monthly donation here
If you're not ready to commit to a monthly donation, your one-off donation, whatever its size, will be gratefully received.
Thanks so much, and we wish you a very Happy New Year!