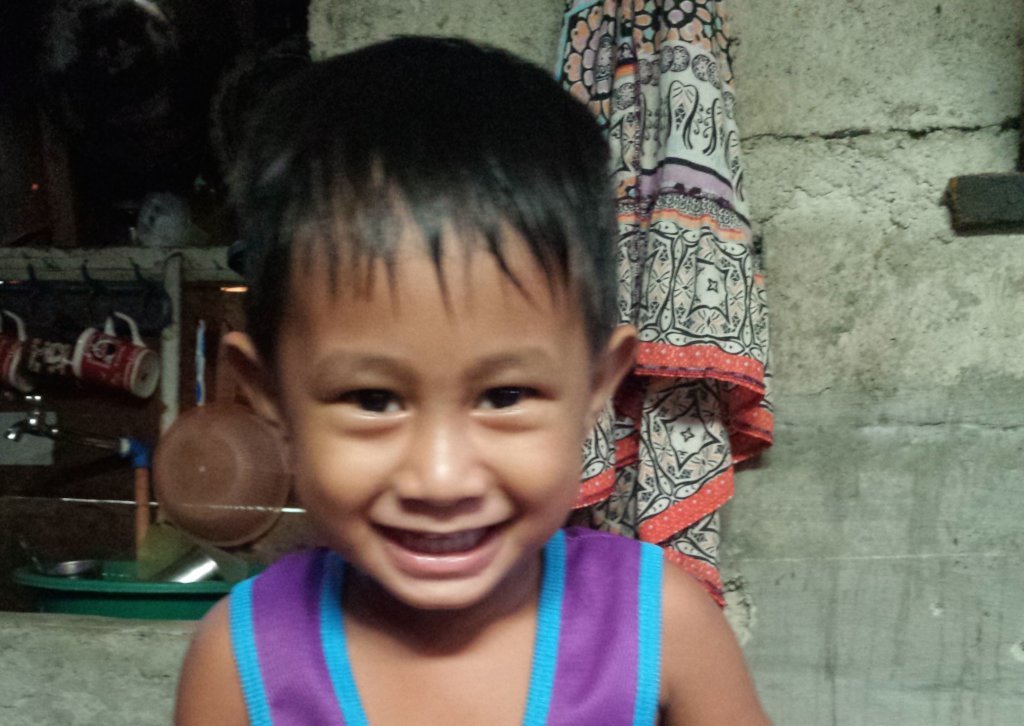 Thanks to your amazing support we're now about to start another round of improvement work at the Banaba Livelihood & Evacuation Centre just outside Manila.
In our last report we explained how we were turning our attention to installing cubicles and fans in the building, as well as providing mats, pillows and blankets so that 110 families like Emmanual's (pictured) have somewhere safe to sleep during typhoons and floods.
Although the overall work will cost around £7,000 (approx $9,300) much of it can be tackled in stages, one floor of the building at a time. And, thanks to your incredible generosity we're now delighted to report that we've raised enough to get this vital work started.
During fair weather the building is home to community development projects, and so the cubicles have to be assembled and disassembled easily before and after disasters strike.
To make this possible the cubicles will be formed by installing rails and curtains that can provide privacy during evacuations before being removed again to restore the large open sections needed for community projects and meetings.
We'll also provide bedding which can be easily and quickly unpacked to give families somewhere comfortable to sleep. It can also get really humid in the Philippines, especially during the rainy season, and with almost forty families sleeping on each floor fans will also be installed to keep the air moving.
Finally, although the building already has several bathrooms these won't be enough to cope with the numbers of people using the building during an evacuation. So, your kind donations will also be used to construct more washing stations so that evacuees can stay clean and healthy.
Unlike the other work, which needs to be repeated on every floor, the new washing stations only need to be installed once. And, thanks to you, we now have enough to build these washing stations and equip the building's first floor with cubicles, bedding and fans.
Work will be started in the next week or two, and once this first stage is complete the building will be able to start housing families like Emmanual's during disasters. However, we'll continue fundraising here on GlobalGiving so that we can also equip the two remaining floors as soon as possible. Thanks so much for continuing to support this project.
We'll be sure to keep you posted as our work at the Centre continues, and if you ever have any questions, please don't hesitate to email Andy@IDVolunteers.org. I would be delighted to hear from you.