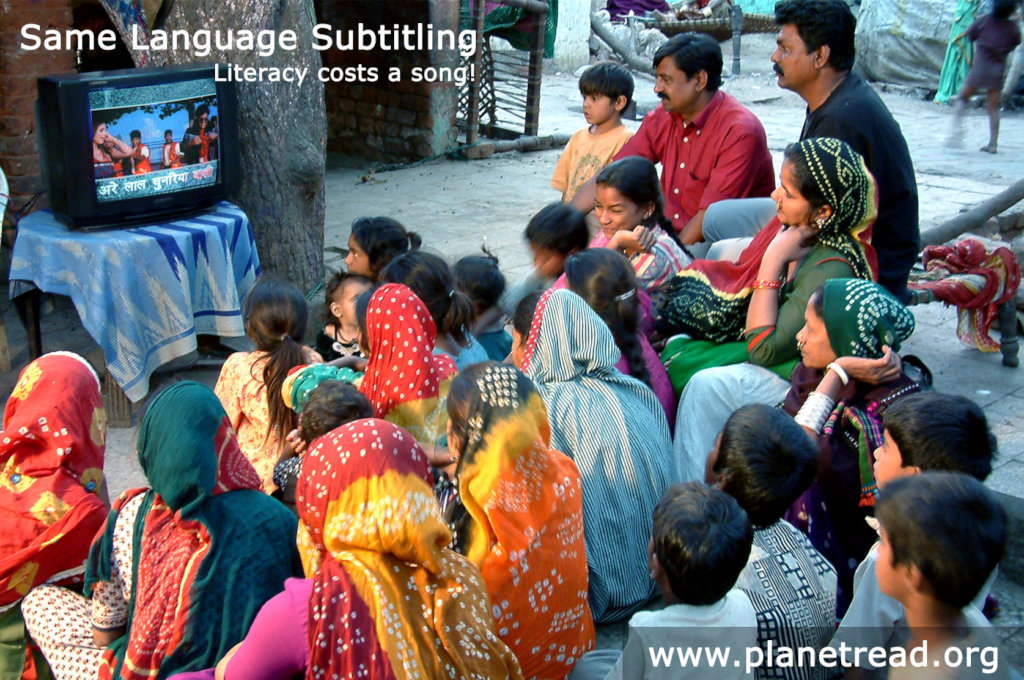 Dear Friends,
Hope you're all healthy and safe.
I am delighted to let you know that Stanford Social Innovation Review has featured a story on Same Language Subtitling (SLS), titled "Lifelong Reading for a Billion People".
Same language subtitling (SLS) on India's major TV channels went from concept in 1996 to national broadcast policy in 2019. This is the story of how we did it.
Here's an excerpt from the article:
Spanish filmmaker Almodóvar could not have imagined that his zany film Women on the Verge of a Nervous Breakdown would have anything to do with a billion people reading in India. But in 1996, when four graduate students watched his Oscar-nominated Spanish film huddled in a small apartment in Ithaca, New York, one of them (coauthor Dr. Kothari) commented that he wished the English subtitles were actually in Spanish—not a translation, but a transliteration of the audio. That would have enabled them to follow the original dialogue better while remaining immersed in a language they were learning. Then he extended the idea in jest: If they subtitled Bollywood films in Hindi, maybe India would become literate.
"You might be onto something," a friend chimed in. It was just the intuitive affirmation Kothari needed. Over the next couple of weeks, he conducted an extensive literature search on subtitles. He found many papers on the benefits of translation subtitles for language learning and of closed-captioning (CC) for media access among the deaf and hard of hearing. But he also encountered a baffling dearth of research on subtitles for reading skills.
The idle joke about Hindi subtitles on Hindi films began morphing into a possible research topic. The idea of subtitles in the same language as the audio went (and still goes) by monikers like "bimodal subtitling." To focus on the need for audio and subtitles to be in the same language, for reading literacy, Kothari coined the term "Same Language Subtitling." The same year, he transitioned to a faculty position at the Indian Institute of Management, Ahmedabad (IIM-A), and initiated the SLS project, purely as academic research.
Twenty-three years later, on September 11, 2019, India's union minister of information and broadcasting announced a set of Accessibility Standards that require all major TV channels—India has more than 900—to caption at least one program per week in 2019 and ramp up captioning to 50 percent of all TV programming by 2025. The language of captioning, according to the standards, "shall be the language of the content," or what we called SLS back in 1996.
To read the entire article, please visit: https://ssir.org/articles/entry/lifelong_reading_for_a_billion_people?
Thank you for all the support,
Parthibhan
Links: