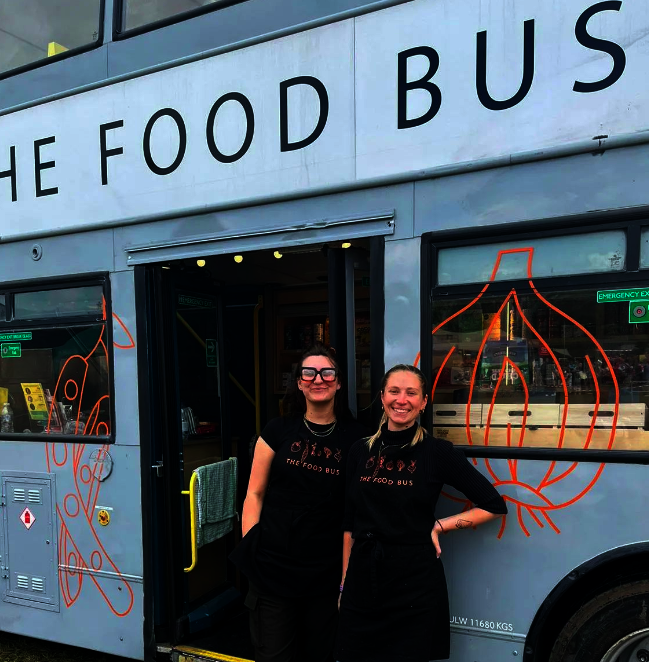 It's been a busy start to the year here at Be Enriched and with lots of exciting stuff happening, we thought we'd give you a quick update on everything that's been going on with us.
With help from Wandsworth Council Be Enriched's The Food Bus was able to launch our project: Wandsworth Family Food Deliveries.
Over the Easter period, our Food Bus team delivered 40 free food packages to families with young children in Wandsworth! Each package contained a weekly shop with fresh fruit and veg, milk, cheese, eggs, yogurts, bread, cupboard staples, snacks for babies and children, plus some Easter goodies including chocolate eggs and hot cross buns. These were gratefully received by everyone!
In addition, we have been busy creating a hub of money-saving tips on our website in response to the Cost of Living Crisis. These are split across key areas including: shopping, heating and hot water, transport, and electricity. There are also links to other useful resources and financial support information! We have also been sharing our advice on our social media to reach as many people as possible. Check out our posts here.
We are also pleased to announce that we are now working with Community Action for Refugees and Asylum Seekers (CARAS), supporting their work bettering the lives of refugees living in South London. The reality of everyday life for many refugees can include living in temporary accommodation without access to kitchens, often with very limited food choices. Many also have no access to public funds, leaving them unable to buy food or hygiene products for themselves.

We have opened our canteens to any and all refugees and asylum seekers, offering a space where they can socialise with other guests and eat a three-course hot, nutritious meal. We will also be offering members of CARAS the opportunity to volunteer at the canteens, helping them build valuable cooking skills, and interact with other volunteers, whilst making a contribution to their new community.

To celebrate the Queens Platinum Jubilee, Be Enriched teamed up with sister organisation Brixton Peoples Kitchen which hosted a community street party on the historic Lambeth Walk.

Alongside BPK, Be Enriched helped to plan and execute an incredible day with free food and a pop-up pay-as-you-feel Grocery Store. Residents were also asked to bring a dish to share, encouraging the community to come together, while enjoying performances from Mind and Soul Choir, local residents, and the Majorettes Hula Hoopers!

Last but not least- following on from being Highly Commended at the Social Value Awards, we were delighted to be nominated for the Community Organisation Award at the National Diversity Awards 2022!

This event celebrates the excellent achievements of grass-root organisations that tackle the issues in today's society, and we are very proud to be recognised for our work in the community.

Part of the decision rested on a public vote, and we would like to say thank you to everyone who showed their support for us.
Stay tuned for more updates!