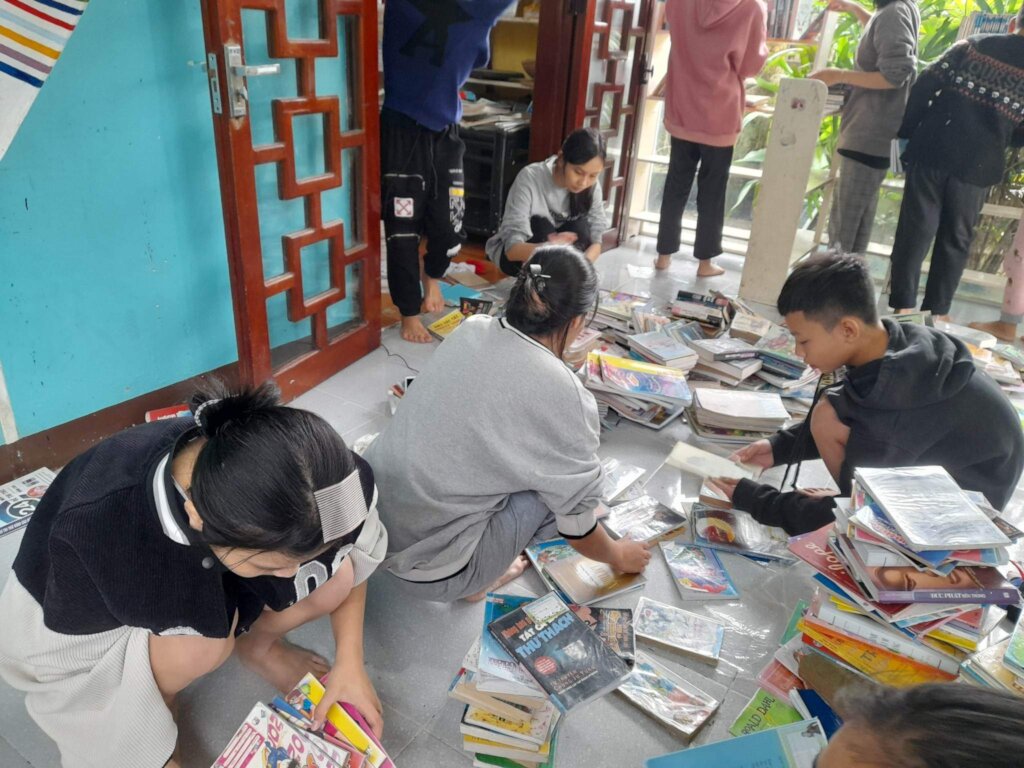 Hi Everyone,
It's time to share some news from our protected kids, taking this opportunity to which you all an Happy, Healthy and prosperous New Year, hope that you enjoyed this holiday period with your family and friends.
Currently the weather is bad, lot of humidity, overflood and rains days so the kids are mainly doing indoor activities.
As you can see in the first pic we took this indoor time to clean, reorganize, and prepare the toy library for the New year event.
We also organized a clothes distribution to the poor peoples in our district area, because with the unexpected weather lot of people was without proper clothes to protect them (coat, sweater…winter clothes)
You can find some pics attached as well
In the next pics you'll find the preparation of the Christmas dinner, we all enjoyed some nice food and friendly moment together.
Then we also organized some indoor sessions of meditation, check the pics too, really proud of the level of mental focus they was all quiet and Zen
Hope to be able to go do activities outside very soon, currently the road are flooded, the water doesn't flow properly mainly because of the road conceptions, and people start to have some dermatology issues due to the stagnant water, we are controlling that regularly and thanks to our external contact who are sending us some medications where we are not able to find it here. Really appreciate your help here too.
That's it for today, we'll be back soon with more activities and pics, wishing you again a wonderful New Year and we hope to see you in person…
Special pic to thanks all our GlobalGiving Donators !! thanks again for your support
Kind rgds
Nadine Fiteni