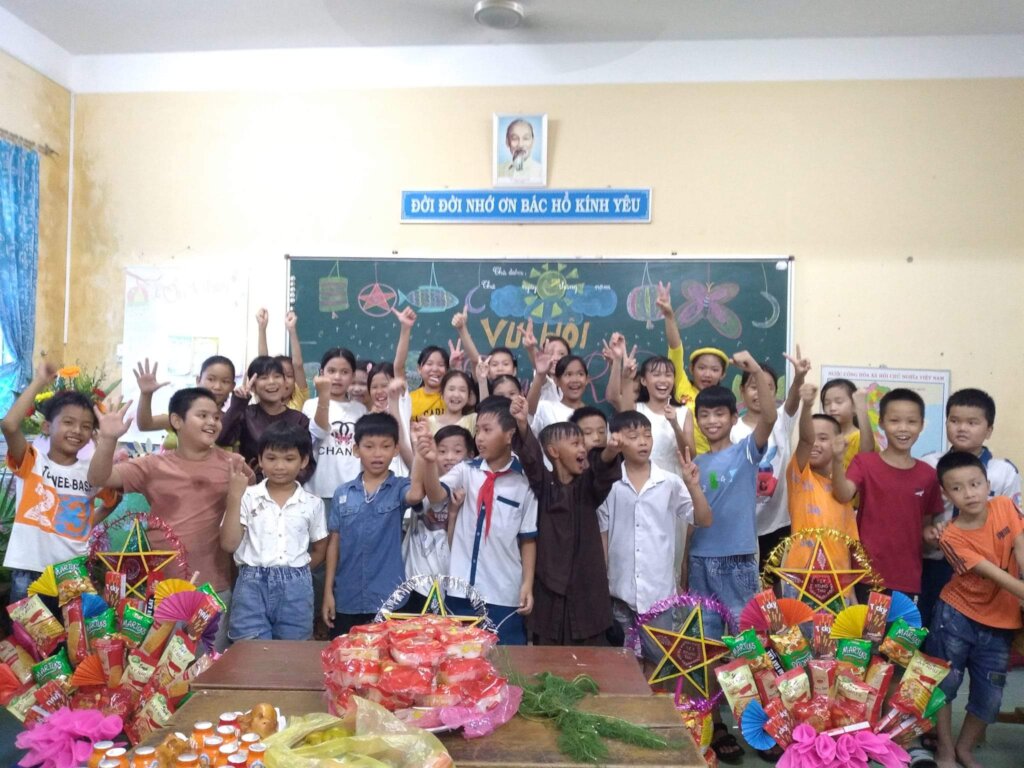 Dear readers ;
To follow our quarterly routine we are happy to come to you with some news from our protected kids…
We are back to schoool the kids are happy to finally go back to school after that covid period, it was a great celebration and lot of happiness, I'm sure that you'll enjoy the pics shared,
Lot of emotions, joy, all was really happy to meet again their friends.
Then as usual we did multiple activities, some regular with our Saturday book reading in the library, help other poor kids around the orphanage and prepare eats 3 days every week, we also organized a museum visit, with pottery found in the parfum river, so much wonderful days and happiness shared together, and this happen mainly because of your help…
finally we also celebrated the Mid-Autumn festival, also known as the Moon Festival, it is a traditional festival celebrated in Chinese culture. Kids built Lanterns of all size and shapes, symbolic beacons that light people's path to prosperity and good fortune. Mooncakes, a rich pastry typically filled with sweet-bean, egg yolk, meat or lotus-seed paste, are traditionally eaten during this festival. The Mid-Autumn Festival is based on the legend of Change, the Moon goddess in Chinese mythology.
That's it for today, we are already excited to tell you the next adventures,
Once again thank you for your confidence, thank you for your donations, thank you to be here for the kids…
With lot of love
Nadine Fiteni