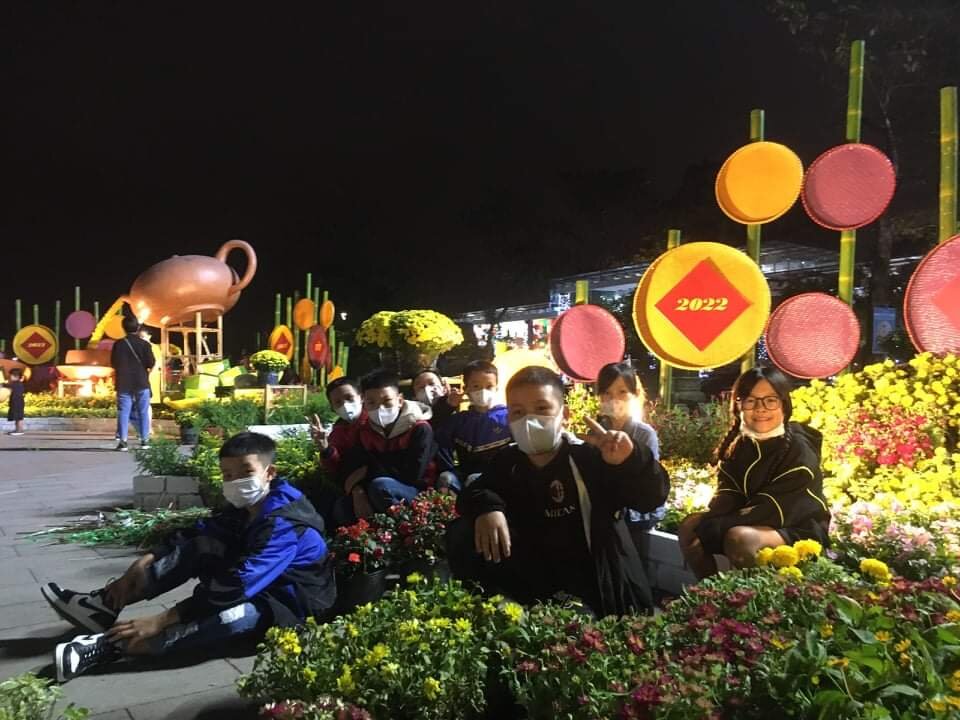 Happy New Year to all
Starting this newsletter by wishing you all a wonderful year health & happiness to each of you !!
As every year we started the New year by sharing the red envelop to the kids, hope you remember the story of these envelops I shared last year ? to make it short, this represent the happiness and the luck for the new year, and this New year is the Tiger year.
For this event we together made the traditional cakes for the new year, it's always a great moment spent together.
The first days of the year as a tradition in our orphanage, it's a day dedicated on the hometown historical memory, we usually spend that days visiting cultural place in the town and share the history about these places. The kids appreciate a lot these moments.
Also this time we would like to share our daily routine before prepare the dinner, yes yes see the pics it's in the orphanage garden (remember the plantations we did last time…all grow well so since, we daily go and collect the plant and vegetable for the day, the kids are happy and proud to tell that this grow thanks to them
As usual we also shared food & milks to the poor family, and as you can see the pics, the kids have been very helpful
Just few words about the covid situation here, in the Orphanage and around the situation is pretty ok, even if the cases are increasing these days but no strong cases in the orphanage, most of the adult are vaccine now, the only issue right now is the lack of tourism due to this situation, the borders are closed since a while now and the people who was depending of the tourism are highly impacted and situation is going critical for them. We are of course helping and doing food distributions, helping the kids for clothes and medical urgency but the need is huge.. we all pray to have the normal life back again.
And again without you we would not be able to help all these kids and families so a BIG thank you for each of you and we again wish you a wonderful year…and we hope to see you in Vietnam soon if you come to Vietnam you can visit us !!!
Kind rgds