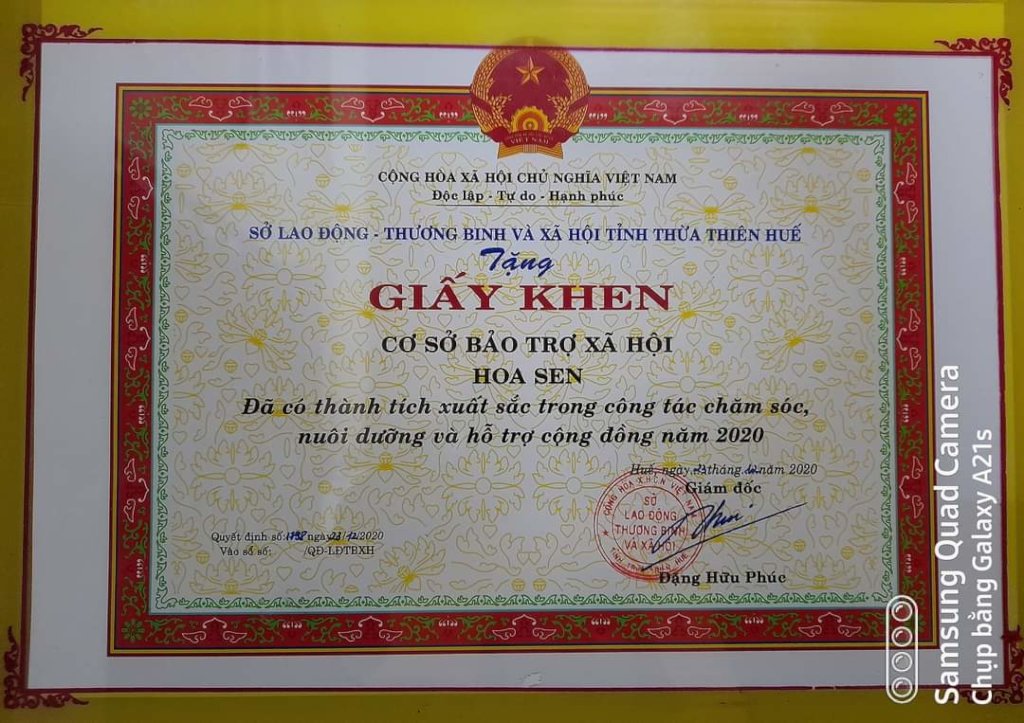 For the first time of the Vietnam Social history, we are proud that the government nominated the orphanage that we are supporting (Tam Tieh Vien Homestay) as the best protection social center of Vietnam, this is a great recognition from the government to us all. We are so proud to be a part of this organization and helping the kids, so proud that all our efforts are being recognized.
This was a great start of the year and we take this opportunity to wish you all a very nice year ahead, health happiness and love.
For the Tet preparation we organize a cooking event with all the children and organize a distribution for poor family around, Kids was really happy to participate to this event and take the time to share home cook with external people, it was a great exchange.
Last but not least, with the Heritage education program from Hue capital center we organize a training day with heritage drawing & coloring activities, it was fun and then the kids went visit some heritage places to learn more about the cultural history but also to sensitize on how protect it.
I attached few pics from these activities, I hope that you'll enjoy to see our protected children.
During that pandemic year it's not easy to have social The kids join me to give you a virtual hug with a nice pic
Again thank you all for your donation, you are participating a lot to take care of these kids and ensure education, health and activities
We can't thanks you enough, taking this opportunity to also thanks GlobalGiving for their support !
With Kind rgds