Canales works on the creation of tools to promote the literacy of deaf children. One of our projects created in 2011 is Videolibros enSeñas (Videobooks), a website where deaf children find books and digital stories read in Sign Language.
We are in the process of expanding the promotion of literature through the development of interactive games that will be integrated into the Videobooks platform.
We will offer a new way to teach Spanish to deaf children to play, learn, actively participate, express themselves, share and find new challenges as they learn to read and write. This innovation will serve the deaf population to partly overcome exclusion and illiteracy.
We started working in coordination with Puerta 18 Foundation, a team of professionals that work with teenagers and youngsters from 13 to 24 years of age in technology training projects. Our first step has been a workshop in which deaf teenagers from a deaf school participated together with hearing teenagers from Puerta 18 in a workshop. During 2 hours hearing and deaf teenagers with their coordinators and sign language interpreters interacted and designed different games based on the Videobook "Los elefantes no juegan a las escondidas".
In a second stage hearing children, helped by their teachers, developed two videogames that were presented to the general public.
After this wonderful experience, the team of coordinators and teachers asked Canales to provide them with a sign language course that was given by a couple of hearing and deaf trainers on basic signs about technology.
A group composed of Deaf and hearing experts will select varied videobooks on which templates of the games will be subsequently designed according to each videobook. Games will be tested with children in deaf schools to ensure that the content is understandable and conforms to the guidelines of the deaf community.
The templates developed will serve as the basis for the creation of games for all the videobooks that are on the platform and for those that are developed in the future.
Our major goal is to bring children back to the books. Gamification works nowadays as an attractive tool to catch children's attention and this is the way we are transiting.
In order to increase the number of games we need your help!
Please join us in this new adventure to promote reading in deaf children!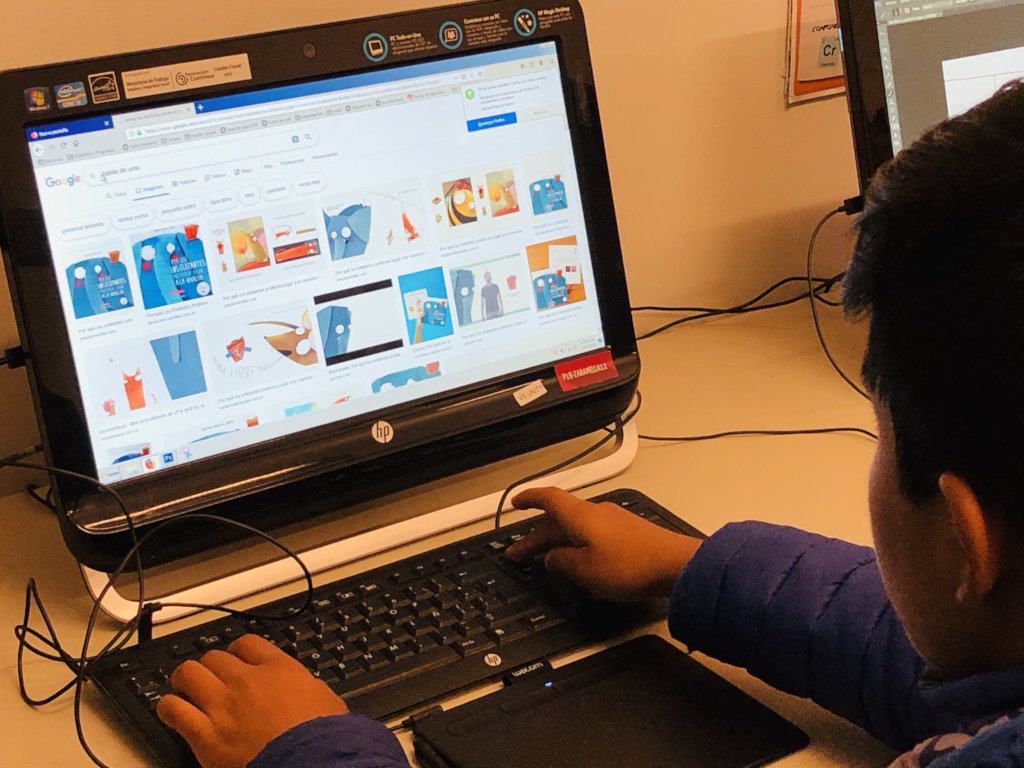 Links: