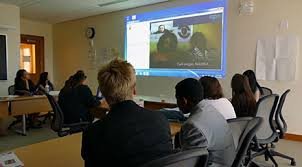 Dear Cherished Donors,
Your support over the last few years has fostered phenomenal growth among countless young innovators, working to foster economic growth in third world countries. Moreover, your invaluable contributions have also helped many young leaders enrich their learning with valuable experiences that you have helped make possible. We would like to take this opportunity to introduce our summer program this year.
In the coming weeks, Leadership Initiatives will be hosting a series of session at universities across the country. The conference - Global Youth Innovators Initiative - is result of a combined effort between Leadership Initiatives and Envision, an organization that seeks to enrich high school students with real-world experiences of different career pathways.
Throughout the Global Youth Innovators Initiative, students will work with a team of other high-achieving students to address a challenge facing a business in Nigeria. Teams will communicate with their Nigerian counterpart via Skype as they consider the problem, research possible answers, help develop and sustainable solution and assist in the project implementation.
In the past, students have found ways to make water purification systems more sustainable, designed innovative fundraising campaigns to help start and support a small business in Africa, and developed a plan to combat computer illiteracy through educational opportunities.

At the conclusion of the conference, teams will present their challenge and solution to their peers, faculty and a panel of experts from Leadership Initiatives. A select number of students from each team will be given the opportunity to join Leadership Initiatives' International Business Alliance Program to continue working with their Nigerian colleagues. Hundreds of students apply for this program each year, and only three to five percent of all applicants are accepted into the program annually. Those select students who join the International Business Alliance Program, will continue with their work and leave a lasting impact in developing communities across the world.


Sincerely,
Marshall and the entire Leadership Initiatives Family
___________________________
Marshall Bailly II
Executive Director
Leadership Initiatives
4410 Massachusetts Ave., NW #236
Washington, DC 20016
(p) 202-465-4796 (f) 202-280-1221